SALT LAKE CITY — A Utah man who spent nearly two years in a Venezuela prison is sharing never-before-heard details of his ordeal in a new podcast.
Josh Holt's world changed in an instant just two weeks after his wedding, in the early morning hours of June 30, 2016, when he and his new wife Thamy awoke to pounding on the door of her apartment in Venezuela.
Armed men, likely members of the OLP, which roughly translates to "Operation for the Liberation of the People," demanded to know if there were any men inside. Yes, Thamy Holt said.
"And I woke up to just an AK-47 shoved onto my foot," Josh Holt remembered later. "And I'm thinking, 'Whoa.'"
The OLP loaded Josh Holt into the back of a pickup truck and drove him up the mountain, where they taunted him and threatened him at a couple of different locations.
"Finally, they took me out of the truck and they put me up against the wall, and they said, 'Stay right there,'" Holt said. "And all of a sudden, they all started just dry-firing their weapons. And this is the point where I thought, 'I'm going to die today.'"
Arrested together
As soon as the armed men took her husband away, Thamy Holt called her mother to come watch her two daughters, Marian and Nathalia, who were 4 and 7 years old. Then she got on the phone and called the U.S. Embassy to beg for help.
She stayed on the phone, distraught, while she ran through the apartment complex asking her neighbors if anyone knew where "the gringo" had been taken.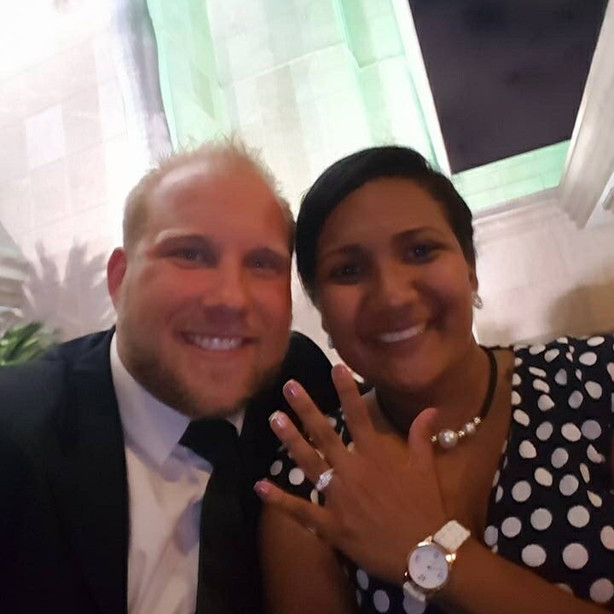 Eventually, she tracked him down and stood in the middle of the road to keep the OLP from going past on its way back down the mountain toward Caracas.
"And I don't let the car go," Thamy Holt said.
"And I'm just thinking, 'Oh, my heck, you crazy woman! What are you doing?'" Josh Holt said.
She was arrested, too.
Planted evidence
Back at Thamy Holt's apartment, the couple was separated again. One group of officers took Josh Holt to El Helicoide, a spiraling, domed anomaly that dominates the Caracas skyline. Another group went inside the apartment with Thamy Holt.
Her young daughters watched cartoons in their bedroom, unaware of the crazy scene in the rest of the apartment as the OLP rifled through cabinets and drawers.
Then they asked Thamy Holt to show them her husband's suitcase. She opened the bag and shook out its contents.
"They said, 'OK, go away and let us do our job.' And I left them alone," she said.
She stood on her own balcony and watched them continue to raid her apartment. A few minutes later, one of the officers yelled for a supervisor to come see what he'd found.
Thamy Holt watched as an officer wearing white gloves removed a grenade from the suitcase — a grenade that hadn't been there a few minutes before.
El Helicoide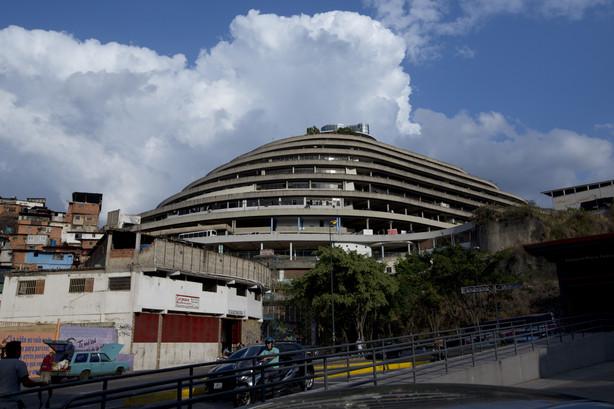 Inside El Helicoide, officers of the Bolivarian National Intelligence Service, or the SEBIN, interrogated Josh Holt for hours. One of them played a video from Holt's own Instagram account, showing him and a friend target shooting in Utah.
"And he said, 'Where were you practicing here in Venezuela? ... You were shooting here in Venezuela, training people.' And I said, 'No, I wasn't,'" Holt said.
The officer demanded Josh Holt hand over his Social Security number, bank information and other personal details. It wasn't until the officer threatened his family that Holt says he started to cooperate.
"Not my family in the United States, but my family in Venezuela. My wife and my daughters, her family," he said. "And that's what they do there. They torture mentally as well as physically."
Physical torture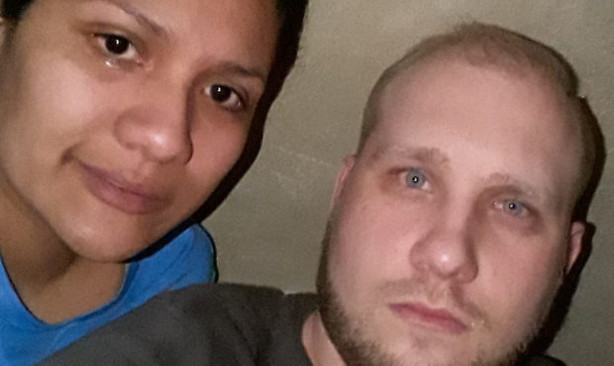 The interrogation dragged on for hours, and eventually, officers brought Thamy Holt to her husband while they continued the questioning.
"She just looked at me and said, 'Joshua, they put a grenade and an AK-47 in our apartment and they're saying that it's ours,'" Holt said.
Separated again, the Holts learned later they were each asked the same questions over and over.
"They was asking me the same questions," Thamy Holt said. "'Where you meet him, why you marry him? Why him? Why you bring American citizen in your country?'"
"My wife was only there because I was American. And the reason that they wanted her there was so that she would sign a paper — a paper stating that all that stuff that was happening was true, that all these little things that they put down on paper was true, that all those weapons, the grenade — all that stuff was mine," Josh Holt said.
"They take a — a pencil sharpener. And they trying to put all my fingers inside," Thamy Holt said, her face unflinching as she described her own torture.
"And they ran her fingers up from the bottom and took her nails off," Josh Holt added.
The couple would spend the next 23 months at El Helicoide, only seeing the sun on the rare occasions when officers took them out of the prison for court dates.
Hope In Darkness will release new episodes weekly. Episodes one and two are available now. Subscribe free on Apple Podcasts, Google Play or wherever you listen to podcasts. If you can't wait, you can binge all 12 episodes ad-free at Wondery+.
×
Photos
Related Stories