HERRIMAN — Simon Askren didn't expect anything like what he saw of his graduation from Real Salt Lake Academy High School.
Truthfully, he never originally expected to graduate from the third-year charter school founded by RSL owner Dell Loy Hansen.
But after Askren's former school, the American International School of Utah, shut down last May, he quickly applied to the attached STEM-focused charter school connected to the RSL Academy — and it turned out to be everything he ever wanted.
Including graduation, which came in an individual, drive-thru style commencement ceremony Friday morning with his family honking at him from the car while he accepted his diploma from principal Grant Stock. Those ceremonies were filmed, photographed and archived, and many virtual ceremonies are being streamed online, including at live.ksl.com.
"It's cool. It was unexpected, but it's fun to drive thru with cars, to hear everyone honking, and the noise," said Askren, who plans to attend Pepperdine University in the fall and study political science. "It's unique; most people have graduated from high school, but to have something unique is nice."
Askren was one of seven Magna Cum Laude graduates from the Griffins' 46-member graduating class to be recognized Friday, a list that also includes senior class president Grace Fox.
That's pretty typical of Utah charter schools, which tend to be smaller in number than their public school counterparts. But RSL Academy High School's graduating class is hardly typical — in more ways than just graduating during the COVID-19 pandemic.
In all, 16 seniors graduated with honors, including Summa Cum Laude graduate Derrick Silva, the UCLA-bound senior who earned the highest honor with a perfect 4.0 grade-point average.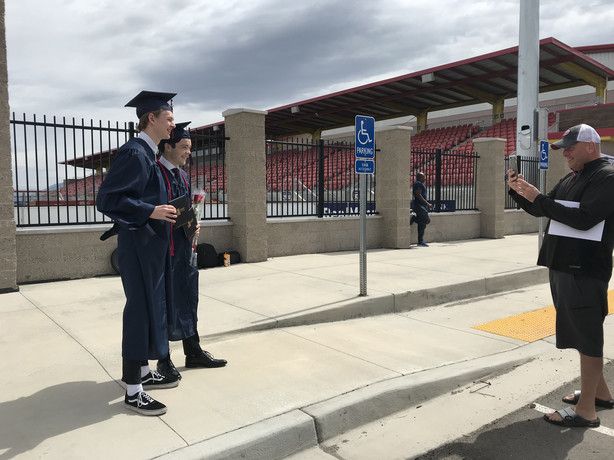 Despite what its name may suggest, not every student at the academy's charter school is a soccer player — though 12 players from the high school team have signed to play in college, according to girls coach and athletic director Becky Hogan. That includes five of the six seniors on this year's girls soccer team that finished second in Class 2A.
"It's a great way to close off the whole year," said Fox, who will play soccer at Columbia State Junior College in Tennessee. "We were gone for two months, and now to be back for one last hurrah is awesome."
The list also includes Hanna Reid, who has signed with Purdue, Brennan Klein, who signed with Boston College, and Richard Ruiz, who signed with Gonzaga, as well as local programs Dixie State (Austin Ciampini) and Utah Valley (Erwin Martinez), among others.
Each one of them who was still in Utah got to put on the cap and gown, and have a commencement ceremony that was both normal and unique.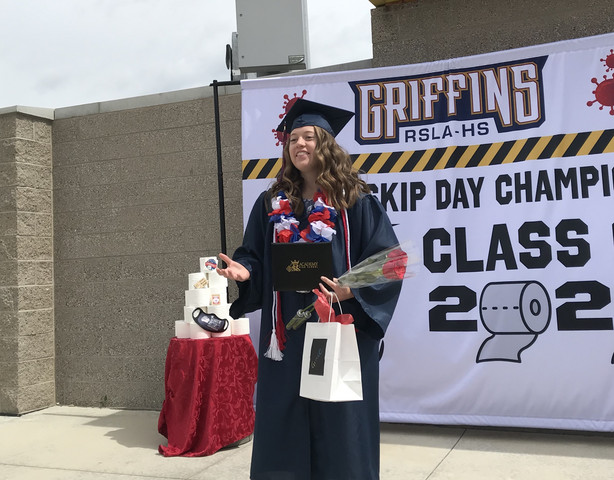 "Being able to walk and put on the cap and gown, to get my diploma in person, was a great feeling," said senior Nephi Rose, who has signed with NAIA Ottawa University in Arizona. "I guess the feeling never changes; I completed high school, and now can move on to the next chapter of playing soccer at Ottawa University."
Added Fox: "I love it. I think this is more special than a regular graduation. This is really cool; RSL made it really special for us in a time when it's hard to feel special. It's been really, really nice."
Friday's graduation wasn't normal, but neither is the Class of 2020.
And that's why it was so perfect.
"COVID can define a generation and for us, as we go into college next year, this will help me a lot," Askren said. "Whatever comes, I'll be ready for it.
"For me, I've been all over the place. I feel more prepared for whatever comes at me."
×
Photos
Related Stories