Estimated read time: 5-6 minutes
This archived news story is available only for your personal, non-commercial use. Information in the story may be outdated or superseded by additional information. Reading or replaying the story in its archived form does not constitute a republication of the story.
SALT LAKE CITY — We've all heard breakfast is the most important meal of the day, so why not have it for dinner, too?
Cooking dinner for your family night after night can get tedious, especially as you run out of ideas on what to make. Making breakfast for dinner is a fun way to switch things up while still feeding your family a nutritious meal.
Eggs, often the star of a hearty breakfast, are full of high-quality protein (one large egg boasts 6 grams of protein) and are one of the few natural food sources of vitamin D. They are also excellent sources of choline, selenium, iodine, biotin and vitamin B12. Eggs are inexpensive and versatile and pair well with various veggies, sauces, grains and more. This makes them a great addition to any dinner meal.
Here are 17 healthy breakfast for dinner recipes you can cook up with your family. And if you happen to have any leftovers, they'd be great the next morning for breakfast, too.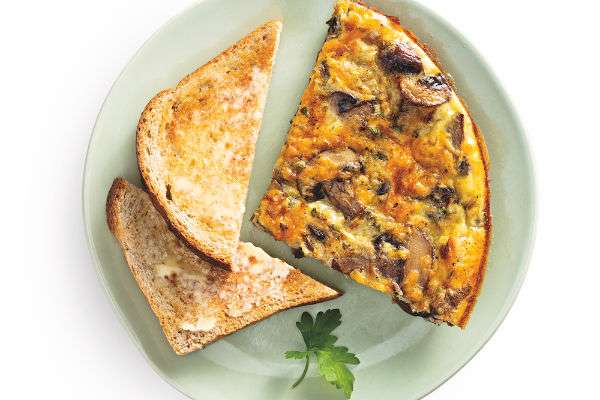 This savory vegetarian frittata is a delicious protein-packed, low-carb entree. You can pair it with some whole wheat toast to complete the meal.
These savory waffles are crispy, cheesy and will surely please your family. Make a big batch so you can save some in the freezer for later.
3. Broccoli Egg Bake via Brittany Poulson of Your Choice Nutrition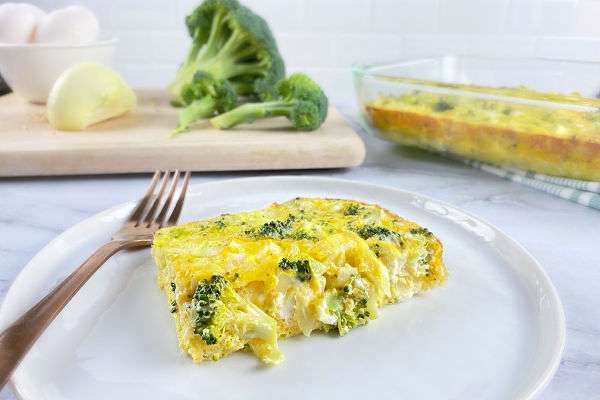 This recipe can be prepped ahead of time so all you have to do at dinner is pop it in the oven. It makes for a delicious, nutritious and easy breakfast for dinner option any day of the week.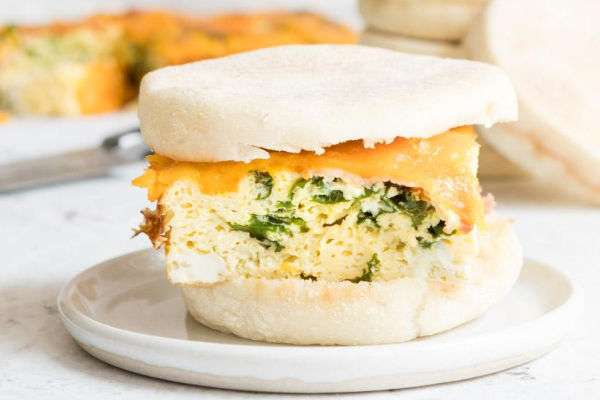 This tasty breakfast sandwich is an easy make-ahead meal for busy weeknights. It takes just a few minutes to prep and 30 minutes to bake, with no need to individually cook eggs or bacon. You can make a large batch and freeze for an easy dinner option.
5. Florentine Oatmeal Bowl via Sharon Palmer of The Plant Powered Dietitian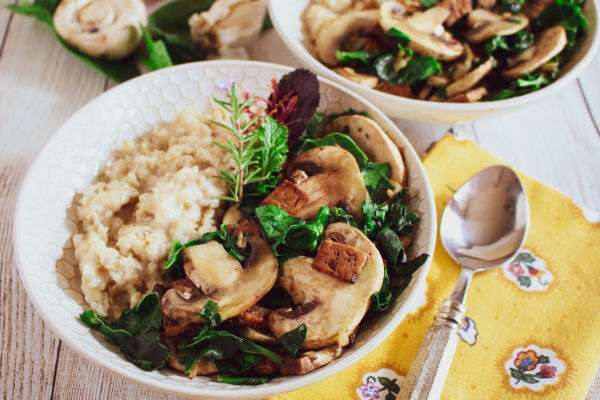 With only seven ingredients, this savory oatmeal recipe takes less than 10 minutes to cook and is filled with heart-healthy and immune-boosting nutrients.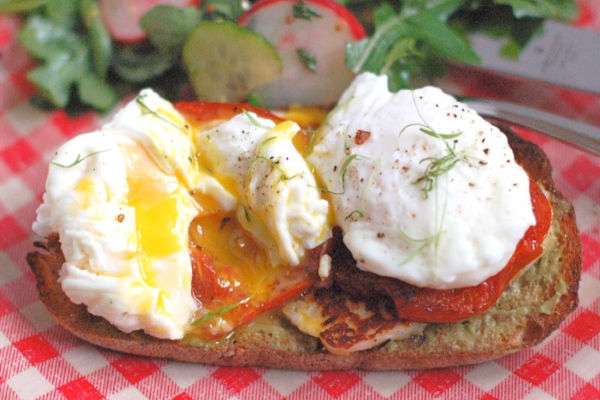 This flavorful breakfast-for-dinner option includes smoky halloumi, fragrant roasted tomatoes, creamy avocado and poached eggs atop whole grain sourdough bread.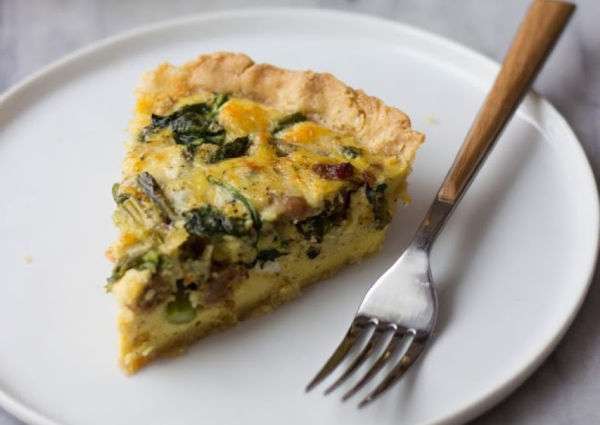 This recipe features an asparagus, spinach and sausage filling, baked in a flaky crust and topped with cheese. It's sure to hit the spot any night of the week.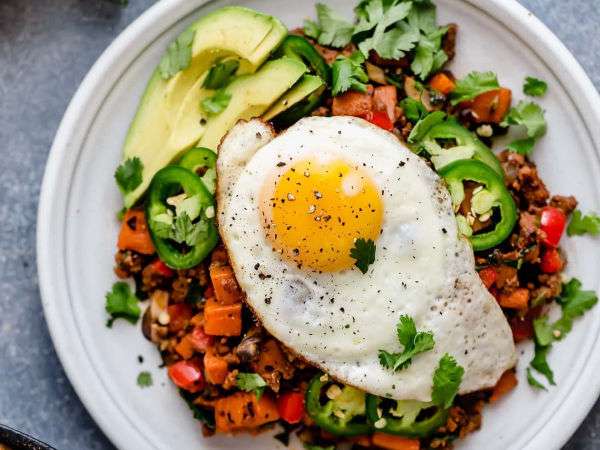 Make good use of leftover taco meat by giving this easy, nutritious recipe a try. Filled with protein and plenty of veggies, it's a tasty and hearty weeknight dinner option.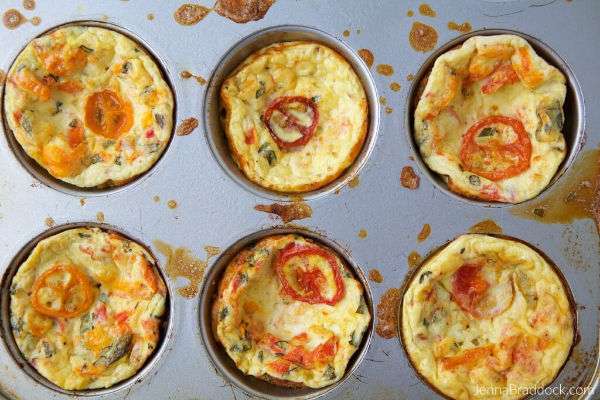 These portion-sized quiches are packed with flavor and make a terrific leftover for the next morning, too.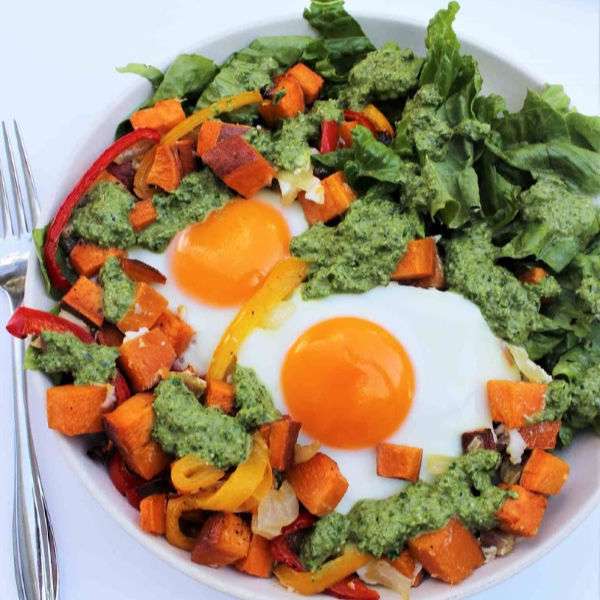 This recipe is balanced in nutritious carbohydrates, quality protein and healthy fat along with plenty of color. Using a pre-made pesto makes dinner time easy and the eggs can be cooked to your liking by adjusting cooking time.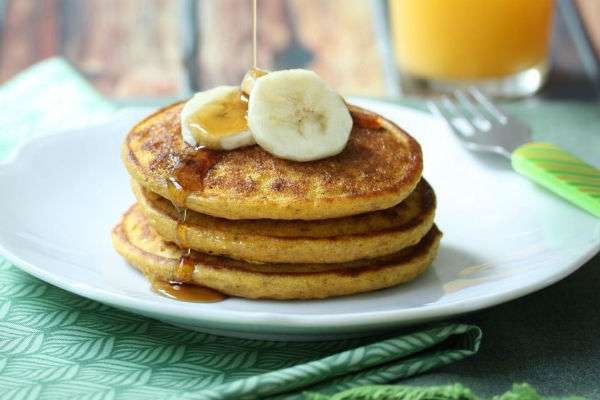 Serve up something sweet for dinner with these super nutritious pancakes. They're made with whole wheat flour, ground flaxseed and 100% pure pumpkin. Each serving is filled with almost a day's worth of immune-boosting vitamin A.
12. Greek Quinoa Bowl via Karman Meyer of The Nutrition Adventure
This filling meal uses quinoa, which contains 8 grams of protein in every cup. Add just one egg to that, and you're up to 14 grams of protein for a hearty meal.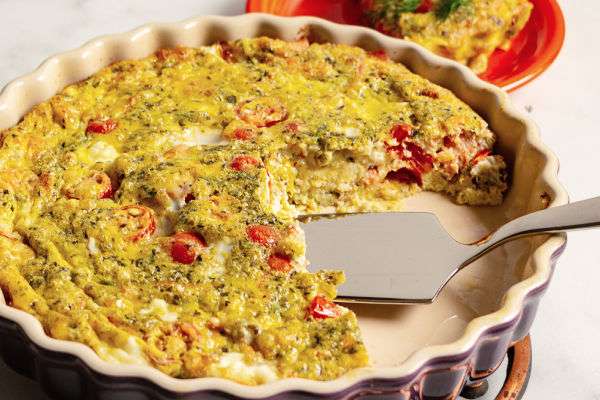 This gluten-free egg casserole makes preparing dinner super quick, and you get lots of filling protein from the eggs. Just pair with a side salad and you're set.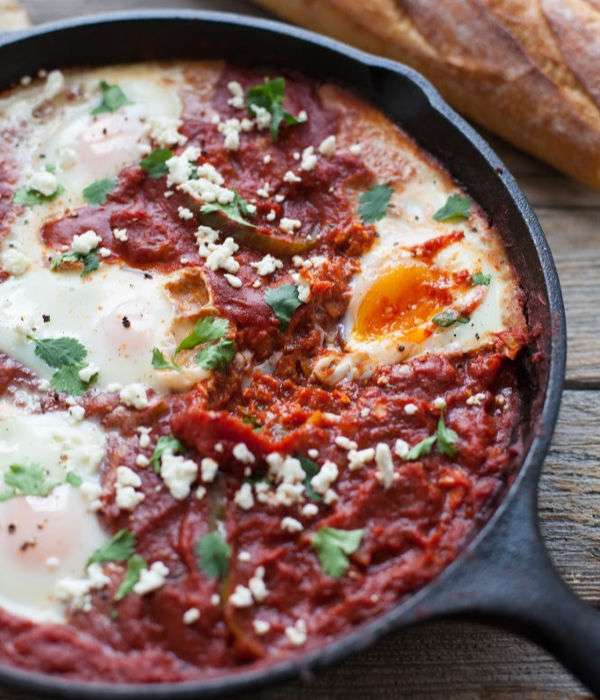 This traditional Middle Eastern dish gets a North African twist. Shakshuka (eggs baked in a spicy tomato stew) is a delicious savory dish you can enjoy for breakfast or dinner.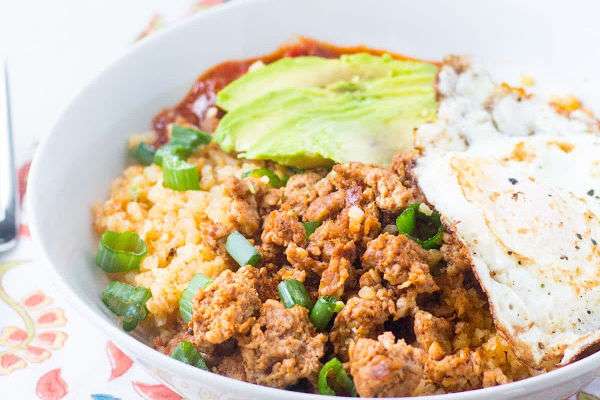 These bowls are high in protein, low in carbs, and veggie-packed. It's a healthy breakfast for dinner option that will leave you feeling full and satisfied.
16. Breakfast Tacos via Chelsey Amer of Chelsey Amer Nutrition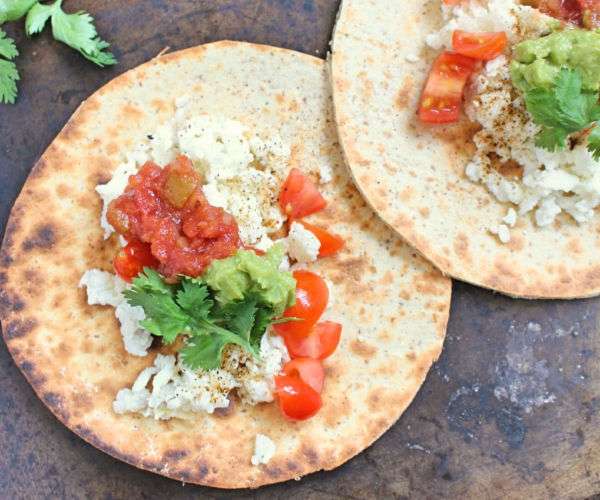 Give your Taco Tuesdays a fun twist by making these 2-ingredient breakfast tacos. These tacos make for a protein-packed and fiber-full dinner.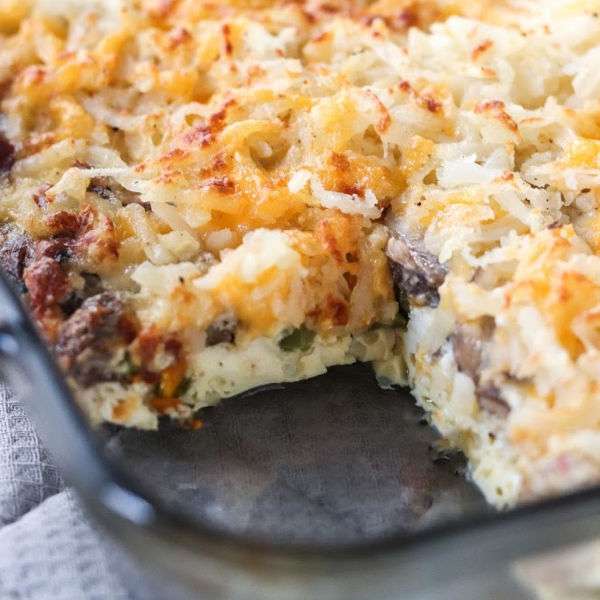 This meal is stuffed with hearty vegetables, turkey sausage and topped with crispy, cheesy hash browns, making it a fitting dinner option.
---
---
Editor's Note: Anything in this article is for informational purposes only. The content is not intended, nor should it be interpreted, to be a substitute for professional medical advice, diagnosis, or treatment. Always seek the advice of your physician or other qualified health provider with any questions you may have regarding a medical condition; Any opinions, statements, services, offers, or other information or content expressed or made available are those of the respective author(s) or distributor(s) and not of KSL. KSL does not endorse nor is it responsible for the accuracy or reliability of any opinion, information, or statement made in this article. KSL expressly disclaims all liability in respect to actions taken or not taken based on the content of this article.
#bio_disclaimer
×
Photos
Related stories
Most recent Lifestyle stories