This archived news story is available only for your personal, non-commercial use. Information in the story may be outdated or superseded by additional information. Reading or replaying the story in its archived form does not constitute a republication of the story.
LAS VEGAS — March Madness has given way to March Sadness.
But out of the ashes of the first NCAA basketball tournament to be canceled since 1939 — amid a wide-ranging sweep of cancellations that included the remainder of the season across spring sports — college sports' governing body released a small flame of hope Friday morning.
The NCAA leadership agreed that an extra season of eligibility for spring sport athletes who had their seasons cut short by concerns surrounding the coronavirus pandemic is not only the right thing to do, but should be incorporated into every program in Division I, the Indianapolis-based organization said in a statement.
"Council leadership agreed that eligibility relief is appropriate for all Division I student-athletes who participated in spring sports," the prepared statement read. "Details of eligibility relief will be finalized at a later time. Additional issues with NCAA rules must be addressed, and appropriate governance bodies will work through those in the coming days and weeks."
In short, that means that athletes in NCAA Division I spring sports — which consist of baseball, softball, lacrosse, golf, men's volleyball, rowing, outdoor track and field, beach volleyball and women's water polo — would be approved for an extra season of eligibility by the NCAA, should those coaches and athletes pursue it.
Most of those sports operate on partial-scholarship use, so it's not a guarantee that every senior from this year's team will return for another year. But they will have the option, according to the NCAA. And many will return, like BYU setter Wil Stanley.
"If I get the opportunity, I'll be back," Stanley said via Twitter. "We got some unfinished business to take care of."
If I get the opportunity I'll be back! We got some unfinished business to take care of 🔥🤙🏼 https://t.co/zW4KbmlFGD

— Wil Stanley (@wilstanley13) March 13, 2020
What remains in question are the organization's winter sports — men's and women's basketball, wrestling, ice hockey and indoor track and field, who did not get a chance to compete for championships. But the NCAA has left the door open for the potential of student-athletes in those sports to receive an extra season of eligibility, assuming the cancellation holds firm across the spring.
If BYU basketball coach Mark Pope had his way, all of his seniors would be given that option, too.
"I do think there's been some momentum from all different corners, because there are other programs feeling the same thing that we are," Pope said on a conference call with reporters Thursday. "We are certainly in uncharted territory; the NCAA has never had to deal with a pandemic before."
There are certainly a lot of concerns to address for the NCAA with regards to basketball, though.
Although the NCAA Tournament was canceled, and most major conference tournaments played just one day of competition, does that curtail all value from the entire 25-plus game season? Some seniors will, no doubt, be more interested in starting a professional career than returning to college.
And what about the seniors on teams who had already been eliminated from the tournament — the so-called "one-bid leagues" from low-major conferences who had been eliminated?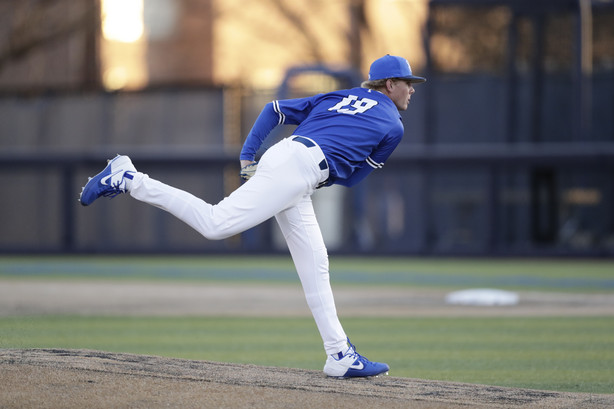 Several mid-major leagues had already handed out their automatic berth to the Big Dance — Utah State in the Mountain West was among them. Should Aggie star Sam Merrill be given another year of eligibility because he didn't get to play in the NCAA Tournament, even if Utah State did finish as back-to-back conference champs? Should he be eligible to go for a third-straight league title — and further hunt down Jaycee Carroll's all-time scoring mark in Utah State history?
It's a complicated situation, and one the NCAA will no doubt look to address in the coming months.
But one thing is certain: if BYU's seniors — from Yoeli Childs and TJ Haws to Jake Toolson and Dalton Nixon down to walk-on Evan Troy — get another shot at the year, expect at least some of them to take it.
And this group will make some noise again, Pope promised.
"I will tell you this: there was nothing that could stop this team this year, from injuries to suspensions to a coaching change to a roster overhaul or adversity or tough losses or incredibly difficult schedule," Pope said. "The one thing that stopped this team this year was a pandemic. I do believe this group was so committed that nothing was going to stop them besides something otherworldly.
"I have a large group of seniors who fought so hard for this, and they've still got a boatload of fight in them. If the NCAA saw fit to grant them another shot at this, which seems potentially like it's the only just or fair thing to do, then I think we'd have some guys who would be really, really excited about that."
×
Related Stories