Estimated read time: 5-6 minutes
This archived news story is available only for your personal, non-commercial use. Information in the story may be outdated or superseded by additional information. Reading or replaying the story in its archived form does not constitute a republication of the story.
LAYTON — Ken Warhola grins when he remembers how his son once sang while playing with Legos and his daughter showed an early talent for accounting in games of Monopoly.
He brushed snow and grass away from the children's headstone Wednesday morning, recalling James' transformation from a silent toddler to a gregarious little boy. His younger sister, Jean Marie, was a protector not just to James — she also looked out for other kids in the first grade at East Layton Elementary.
More than nine years after the siblings were found dead in their home at 7 and 8 years old, their father says he wants to make sure they are remembered.
"I kind of get the feeling that as time goes on, there's a way the story could be forgotten," he said, speaking publicly about their deaths for the first time in several years.
His ex-wife and the children's mother, Sun Cha Warhola, has pleaded not guilty to two counts of aggravated murder, a first-degree felony. Authorities say she strangled the children in James' bedroom in their Layton home on Sept. 8, 2010.
Her criminal case is now moving forward after a long pause. It was on hold for roughly eight years while she was in the psychiatric Utah State Hospital, up until a judge deemed her competent to stand trial in May.
If she is convicted, Ken Warhola said a sentence of at least 25 years and up to life in prison would fit the crimes and could send a message to those who may have an intention of taking a child's life.
"This is more than just James and Jean Marie. This is about other children in Utah," he said. "They need to be protected and the law needs to keep them in mind to send a signal to people."
His former wife, he said, "had plans, in my mind."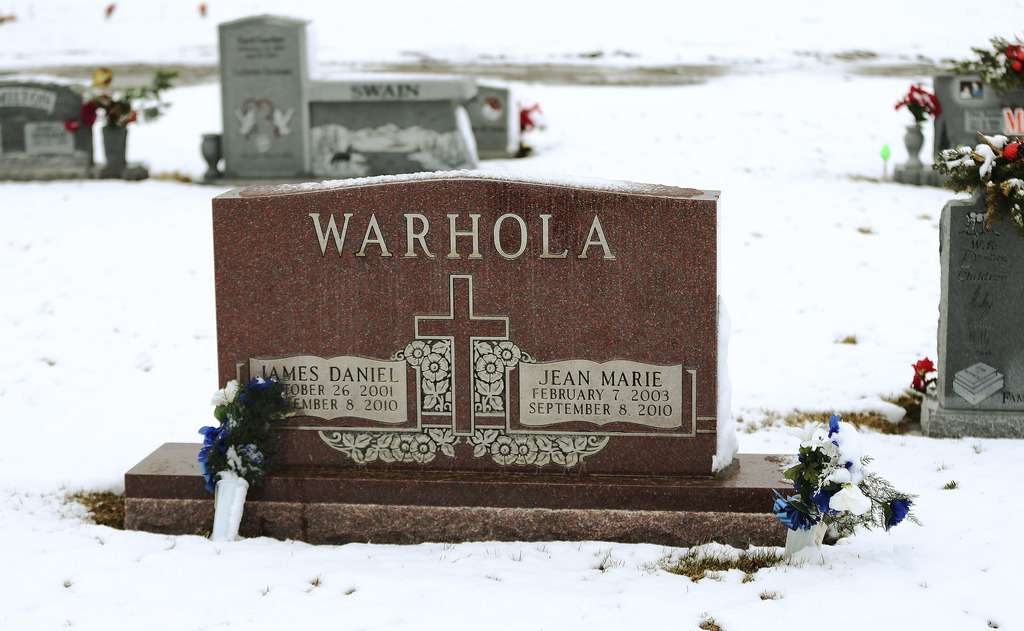 The day of his children's death, a Wednesday, he remembers receiving a call at work from the home phone at about 9 a.m., but the caller hung up.
"That gave me a feeling on that day that things probably weren't good, but I didn't think they had gotten to that," he said. He thought his kids were at school and believed his wife had dialed him.
That's just one of the memories that persist in Ken Warhola's mind all these years later, along with his belief of what happened in his home that day.
The night before, Sun Cha Warhola had asked her husband to say goodnight to the kids, a request she did not normally make because he did so on his own, Ken Warhola recalled. His brother, while helping clean the house after police left, found a gravy separator in a kitchen drawer, with tablets of Sudafed inside, he said. It's the same drug he believes Sun Cha Warhola had James take before his death.
A tie used for drapes in a separate room was also found in the bedroom where the children were killed, Ken Warhola said, a duplicate of the strap he suspects she used as a weapon.
Related:
The children's father found them that day after prosecutors say his wife of 13 years used a bed to barricade herself inside her son's room in their Layton home. Investigators reported finding injuries to her arms and legs that they say indicated the children fought back, trying to make their mother stop.
Warhola said he fears a possible plea agreement would permit his ex-wife to admit to a single death and serve a lesser sentence, although prosecutors say no such offer has been made.
While a conviction of aggravated murder carries the potential of a death penalty, Ken Warhola said he does not believe the state will pursue capital punishment, which would further complicate the case.
The Davis County Attorney's Office has not yet indicated whether it will do so.
"We plan on going to trial on this case, and that has been communicated directly to Mr. Warhola, including a discussion about the realities of potential verdicts," said Davis County Attorney Troy Rawlings.
Sun Cha Warhola's lawyer Ed Brass declined comment for this story. Her legal team has previously argued she has a severe mental illness.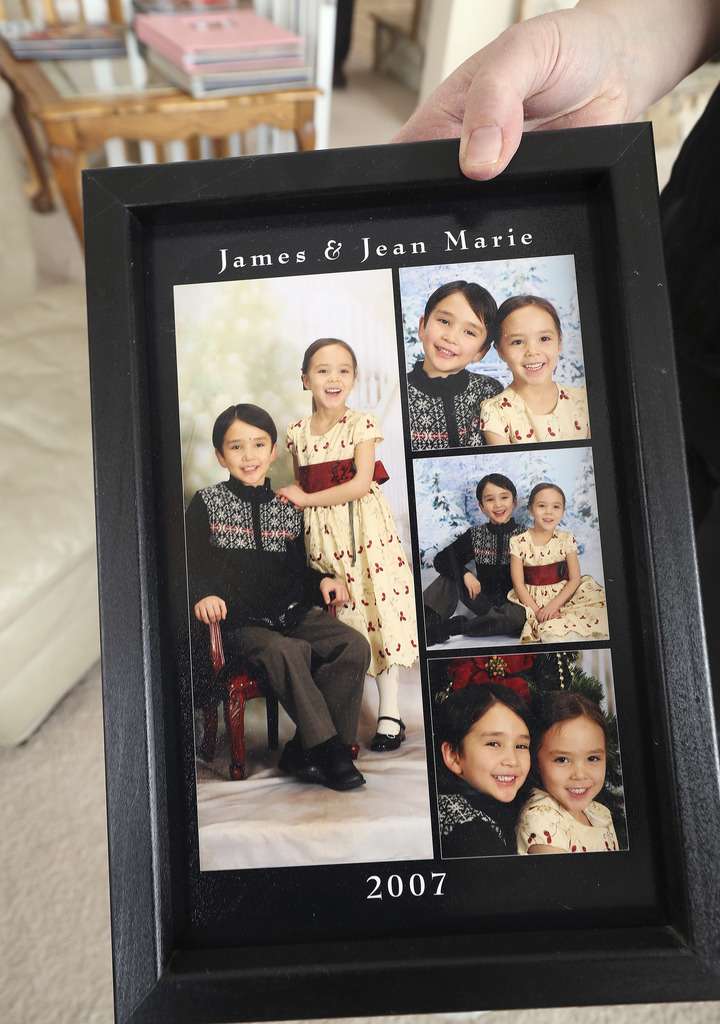 Ken Warhola does not keep many pictures of the children in his home, although one frame contains smiling portraits of Jean Marie in a white dress with red flowers and James in a black knit sweater, taken about three years before their deaths. He occasionally watches YouTube videos he has compiled.
"I'll just flat out admit it, I'm not that strong. It's hard to look at these old photos," Ken Warhola said. "They just stir up memories that are mixed, obviously. You're happy, but it hurts at the same time. Who wants to go out of their way to hurt themselves?"
He fought tears as he remembered Jean Marie as a first grader, gazing at him in anticipation as he read a report card that pronounced her "an angel." And he laughed at the memory of James shaking down a friend he suspected of stealing a single Lego.
---
I'll just flat out admit it, I'm not that strong. It's hard to look at these old photos.
–Ken Warhola
---
If still alive, James would be preparing to go to college in the fall. Jean Marie would be a junior in high school.
On Wednesday, he rearranged bouquets of artificial blue and white flowers at the foot of the headstone, and will return to the memorial on Feb. 7, Jean Marie's 17th birthday, with votive candles and his family.
Ken Warhola, now 55, has remarried and has an infant daughter. But he said he does not feel he has moved forward from grief.
"You just keep living," he said. "You just keep living despite what's happened."
Sun Cha Warhola returns to court for a pretrial conference on Monday.
×
Photos
Related stories
Most recent Utah stories