Estimated read time: 6-7 minutes
This archived news story is available only for your personal, non-commercial use. Information in the story may be outdated or superseded by additional information. Reading or replaying the story in its archived form does not constitute a republication of the story.
FARMINGTON — School buses are considered to be some of the safest vehicles on the road. But in the Davis School District, some parents believe their buses aren't so safe. And those safety concerns have nothing to do with the mechanics.
In February, video showed a bus driver closing the door on a student stepping off the bus, hooking his backpack and dragging him nearly 60 yards.
In December, another video showed a bus driver was about to cross the railroad tracks when the crossing arm came down on the roof just feet away from a speeding train.
And there is one more concern, some students and parents say has been going on for years: overcrowding.
"It's like, really crowded and you just feel like, squished," said 14-year-old Avery Nobles, a freshman at Centerville Junior High.
"Oh, It's bad, I just see kids like falling over," said Read Warner, a freshman at Farmington Junior High.
The two go to different schools. They ride different buses. But their experiences in the Davis School District are almost identical.
Avery and her friends have taken photos and recorded video to document their experiences on moving buses. The images show seats filled with students spilling into the aisle. Some of those students are standing, some are crouching, and some are sitting on the floor. And when the driver hits a bump or a curb, the effects can be dangerous.
"Everybody just goes flying off their seats," said Avery, "or if they're standing, they go flying on the people."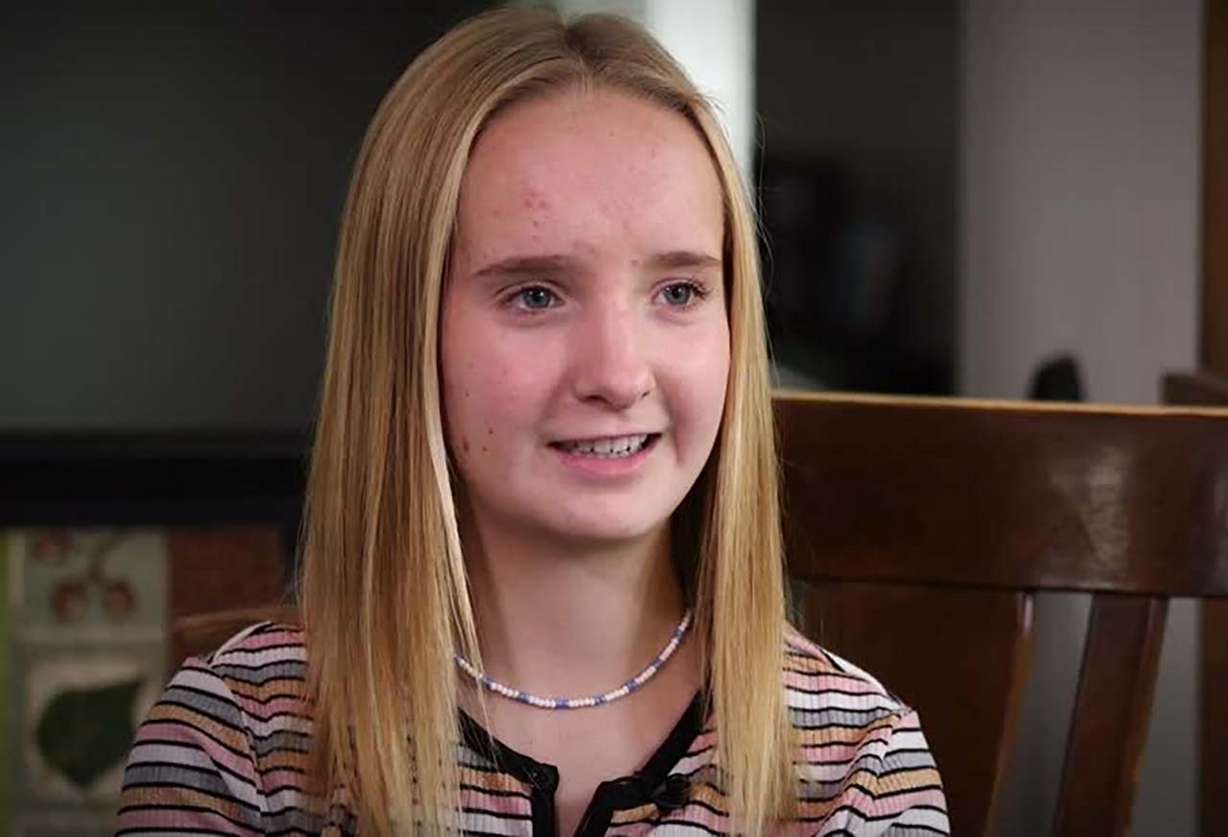 When asked if she felt safe, Avery replied, "No. It does not feel safe at all."
While the issue of overcrowding doesn't happen every day, even once a month, as reported by the school district, it isn't sitting well with parents.
"I was angry. I was totally angry," said Johnny Nobles, Avery's dad. "Our children load the bus everyday, but you really have no idea what's going on."
"When I have my kids sitting on a bus that's overcrowded and kids are standing – it already feels unsafe on the bus anyway because you don't have seatbelts or anything, but standing in the aisles?" said Natalie Warner, Read's mother.
Before talking with the KSL Investigators, Avery's mother says she sent the bus photos to the Davis School District and spoke to an employee in the transportation department.
"At one point they told me I need to quit making a fuss, or they would take away transportation all together," said Janell Nobles.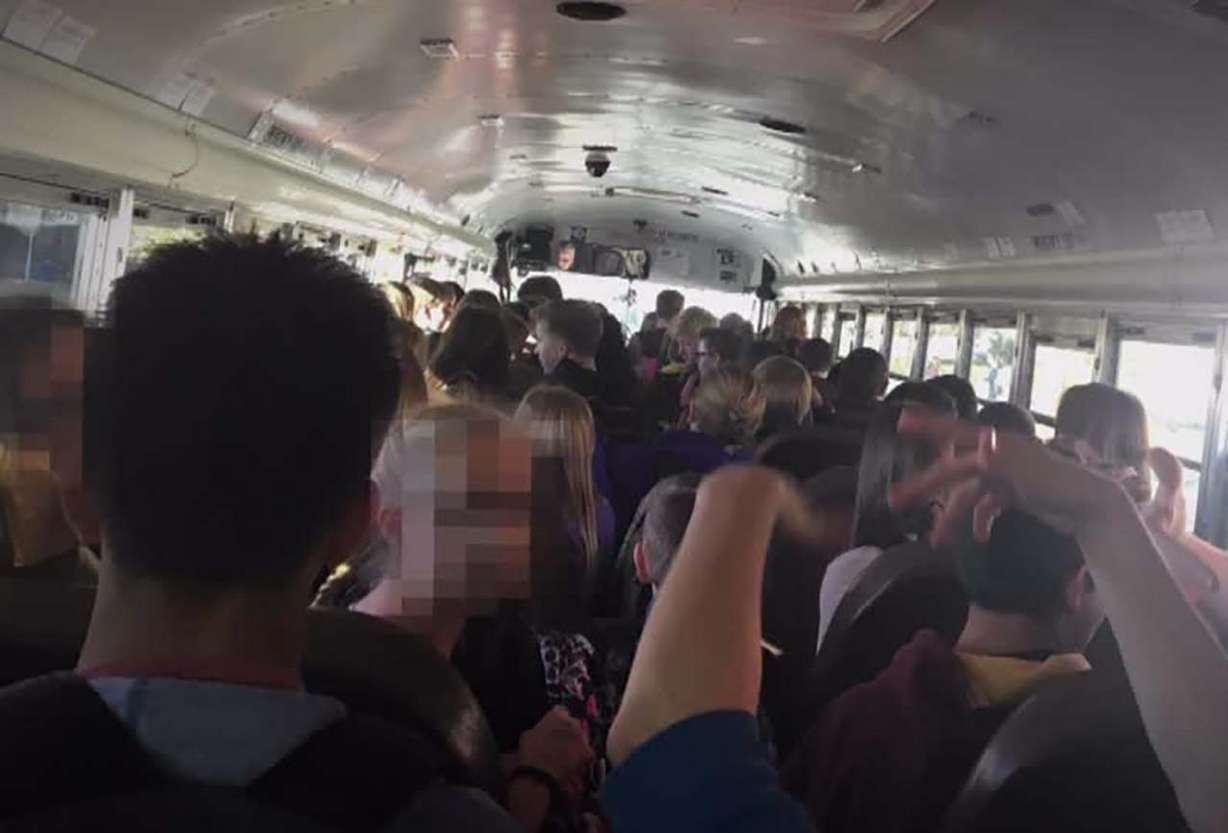 School district response
The school district disputes that claim.
The KSL Investigators showed the photos and videos to Chris Williams, the spokesperson for the Davis School District.
"Is that our standard, to have students sitting in the aisles?" said Williams. "Nope. That's not our standard. That's not our protocol."
Williams said the district receives complaints of overcrowding on the buses almost monthly.
He says the drivers should know the protocol, but in these cases, they're not all following it.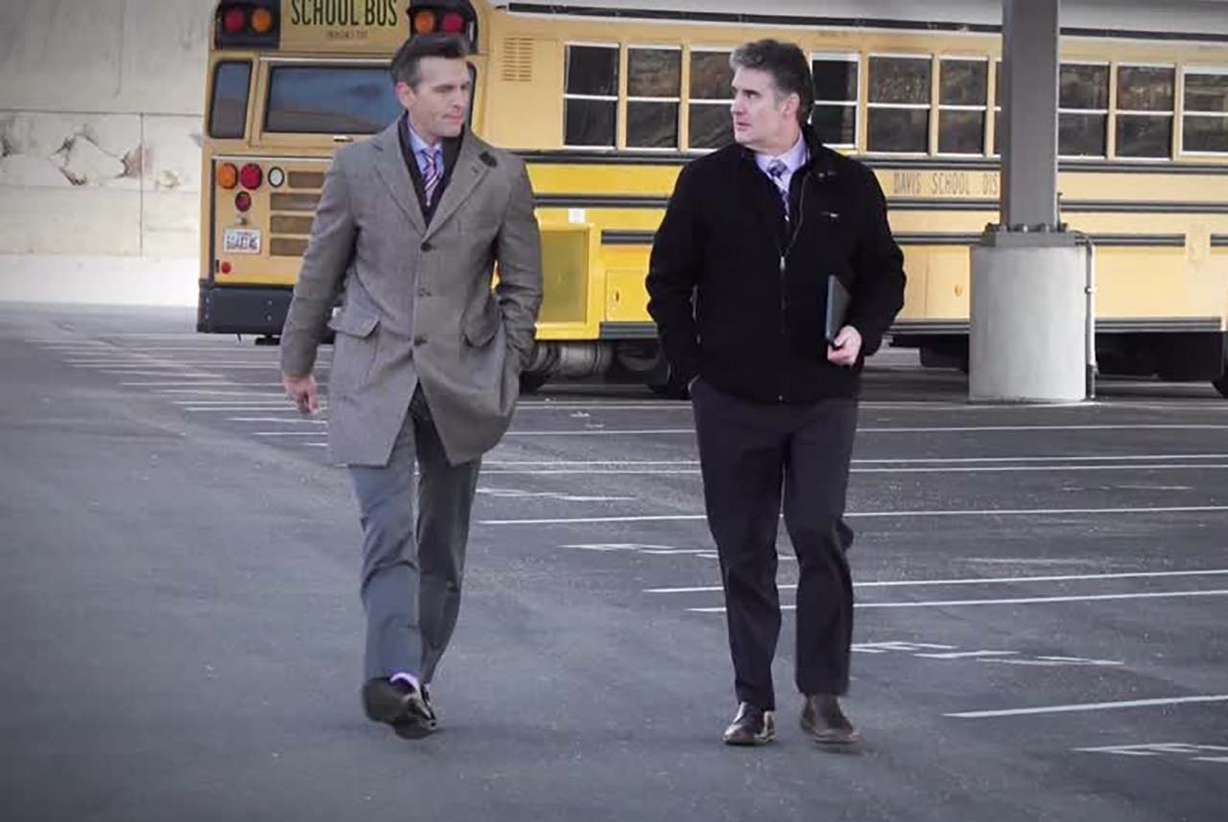 "They're supposed to not move," said Williams. "They're supposed to make sure that if there's any students sitting in the aisle, either you sit in the seats or if there's too many, you have to get off."
If the driver realizes the overcrowding mid-route, they are supposed to call for an additional bus to transfer the extra students.
But the kids and parents we spoke with say, that's not happening.
In fact, remember 14-year-old, Read Warner?
He told the KSL Investigators that one time his bus driver knowingly did the opposite, and picked up additional kids on an already overcrowded bus.
"And then he said not to tell your parents or go home and complain to your parents about this, it will get me in trouble," said Read.
"Follow all driver's instructions" is rule #1 on the Davis School District's list of bus rules. Full disclosure: Read broke that rule and told his mom anyway.
Rule #2 is "Remain seated while the bus is in route."
That's the only district rule somewhat related to the issue of overcrowding.
Federal and state law
So, the KSL Investigators looked deeper into federal and state law.
We could not find anything in writing showing it was illegal to stand, or sit on the floor, of a moving school bus, only safety recommendations.
One from the National Highway Traffic Safety Administration states, "all passengers be seated entirely within the confines of the school bus seats while the bus is in motion."
A similar recommendation from the National Association of State Directors of Pupil Transportation Services states, "All children riding in school buses… should be properly and safely seated facing forward."
The State Directors Association also states, "There should be adequate space on the seat for the child to be seated completely within the seating compartment."
But because both are recommendations, not law, legally, the district doesn't appear to be in trouble if kids are standing or sitting on the floor.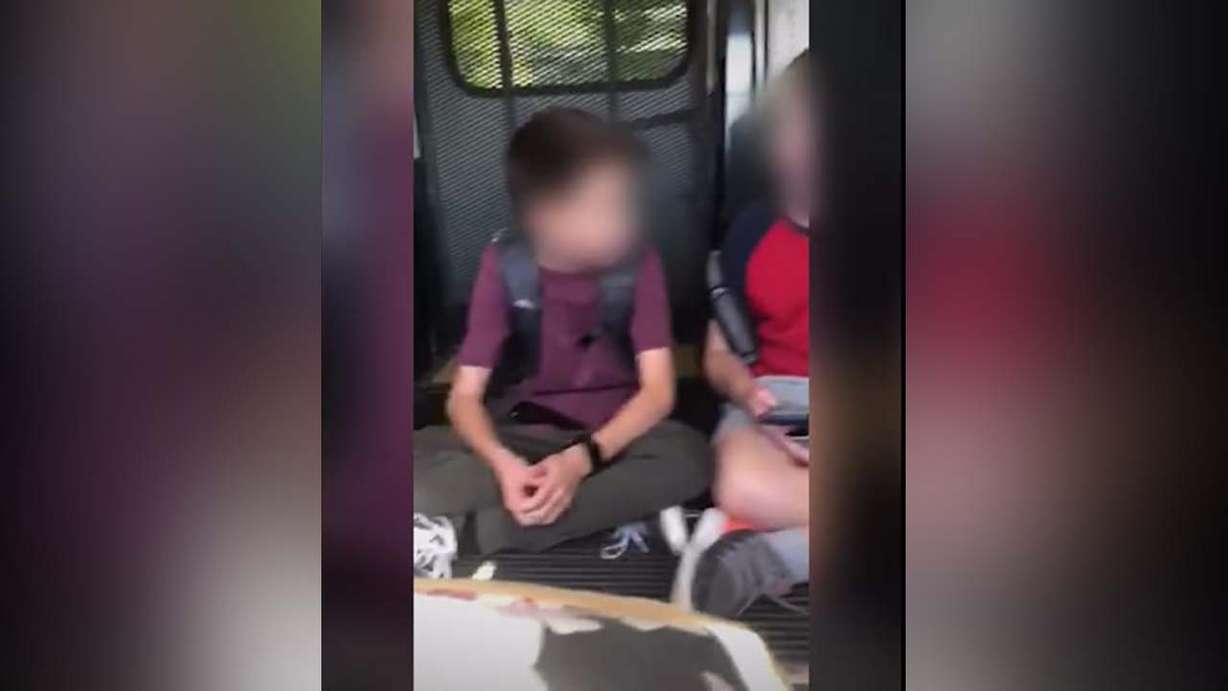 "From the photos of the students sitting in the aisle, that's not a good thing at all and shouldn't be happening. That's not what we trained for," said Williams.
The standard Davis School District bus has 14 rows. With two teenagers per seat, it would fit 56 students.
According to the NHTSA, federal regulations do not specify the number of persons that can sit on a school bus seat. Instead, their recommendation reads, "The school bus manufacturers determine the maximum seating capacity of a school bus. The manufacturers use this number, which is based on sitting three small elementary school age persons per typical 39 inch school bus seat, in the calculations for determining the gross vehicle weight rating and the number of emergency exits. School transportation providers generally determine the number of persons that they can safely fit into a school bus seat. Generally they fit three smaller elementary school age persons or two adult high school age persons into a typical 39 inch school bus seat."
Bottom line, drivers are the gatekeepers to prevent overcrowding.
While some parents believe that puts drivers in a difficult and unfair situation, others say when they complain, they've been told the problem is a direct result of not enough drivers.
"Their (Davis School District) response," Janell Nobles said, "Is they don't have enough drivers. It's not acceptable. If they don't have enough drivers, then they shouldn't be busing my kids."
Williams denied that claim. He said the district has enough drivers and they've got enough routes to safely get the kids to school without overcrowding.
He told the KSL Investigators he believes one of the primary reasons overcrowding occurs is because kids ride buses they're not supposed to be riding.
The district rules clearly state, "Prior written permission from an Administrator is required for students to ride buses which they are not normally assigned or to disembark at a point other than their normal stop."
Which means if proper checks and balances were in place, there would be no overcrowding. And which again, would likely put more responsibility on the drivers.
Parents say all you have to do is see the photos of the standing, the crouching, and the sitting on the floor to fear all it will take is one sharp turn, one slamming of the brakes, one accident to seriously injure or kill a student on board.
"My biggest fear," said Johnny Nobles, "is that this problem won't be recognized or dealt with until a child is hurt. That's my biggest fear."
×
Most recent Utah stories