This archived news story is available only for your personal, non-commercial use. Information in the story may be outdated or superseded by additional information. Reading or replaying the story in its archived form does not constitute a republication of the story.
SALT LAKE CITY — Heavy rains destroyed thousands of books when the Sprague Branch of the Salt Lake City Library flooded during a stormy night in July 2017.
Over two years later, however, renovation crews found vintage books sheltered from the downpour in a unique hiding place: the walls.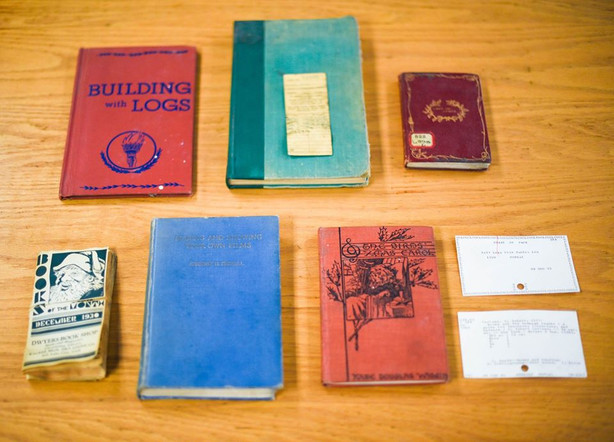 According to Sprague Branch manager Heather Hart, the construction workers discovered the books as they removed built-in shelves near vents that created a gap where a book could fall if placed precariously on top of other books lined up on the shelf.
Inside those gaps, crews found some gripping page turners, like "Building with Logs," "Making and Showing Your Own Films" and "General History of Architecture" — all from the mid-1940s and 1950s.
They also found a five-act romantic melodrama written in 1838 called "Lady of Lyons or Love and Pride" and "The Birds Christmas Carol," a rather sad story published in 1888 about an uncommonly kind and gentle child born around Christmastime who helps those less fortunate than herself while she succumbs to an unspecified illness.
"It was very much a surprise for us (to find the books). We didn't know that things had been back there, trapped. Books go missing and lost from the library frequently," Hart said. "We were really excited to see that some things had been preserved as long as they had."
Along with the books, crews uncovered a library card from the 1930s that belonged to a Jack Tripp.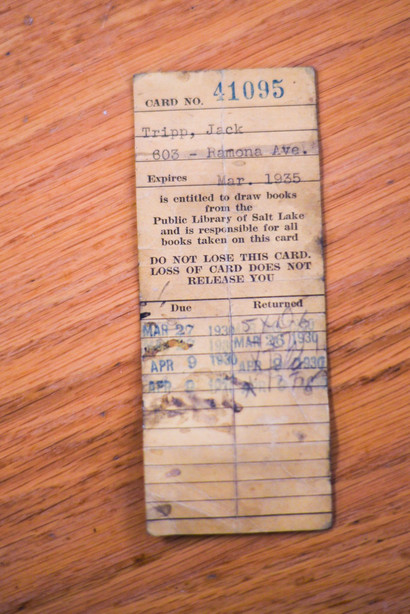 The items are currently on display at the Sprague Firehouse Express, 1085 E. Simpson Ave. South in Salt Lake City, where the library has temporarily set up shop while the 91-year-old building is being renovated and repaired following the flood — which left nearly 6 feet of standing water.
"We want to be kind of true to the time period of when the library was built, so we have put a lot of thought and purposeful design into the remodel," Hart said. "Hopefully it carries the spirit of that original library."
The demolition of the inside of the library began in May but was delayed for several months because of a permit issue. The renovation began again in earnest in October and should be finished by November of 2020, according to Hart.
×
Photos
Related Stories