Estimated read time: 3-4 minutes
This archived news story is available only for your personal, non-commercial use. Information in the story may be outdated or superseded by additional information. Reading or replaying the story in its archived form does not constitute a republication of the story.
SALT LAKE CITY — Here are 10 stories you may have missed over the weekend. As always, click on the headline to read the full story.
1. One injured, one arrested in Salt Lake shooting
A man was arrested Sunday after police say he shot another man outside a Salt Lake City trailer.
Sergio Figueroa, 55, was booked into the Salt Lake County Jail for investigation of attempted murder, having a stolen vehicle and unlawful detention.
2. Krispy Kreme orders student to halt doughnut resale service
An enterprising Minnesota college student who drove to Iowa every weekend to buy hundreds of Krispy Kreme doughnuts that he then sold to his own customers in the Twin Cities area has been warned by the confectionary giant to stop.
3. 'Screen time matters less than we think' in teen depression, BYU researchers say
The image of a brooding teen with a smartphone attached to her hand and eyes glued to the screen has likely become an archetype for today's youth. And excess screen time might look like an obvious place to lay blame for the growing teen mental health crisis.
4. Ogden man charged in two cases with exposing himself
An Ogden man has been charged with exposing himself to young boys while at a baseball game in Kaysville, and to a teenager on a school bus in another case.
Dane Alex Rasmussen, 32, is charged in 2nd District Court with two counts of lewdness involving a child, both class A misdemeanors.
5. Hip-hop crews battle to fight kids' hunger in Salt Lake City
Some 500 hip-hop dancers from around the state, and more far-flung regions, gathered Saturday at the Gallivan Center to do battle with each other and join in the fight against childhood hunger.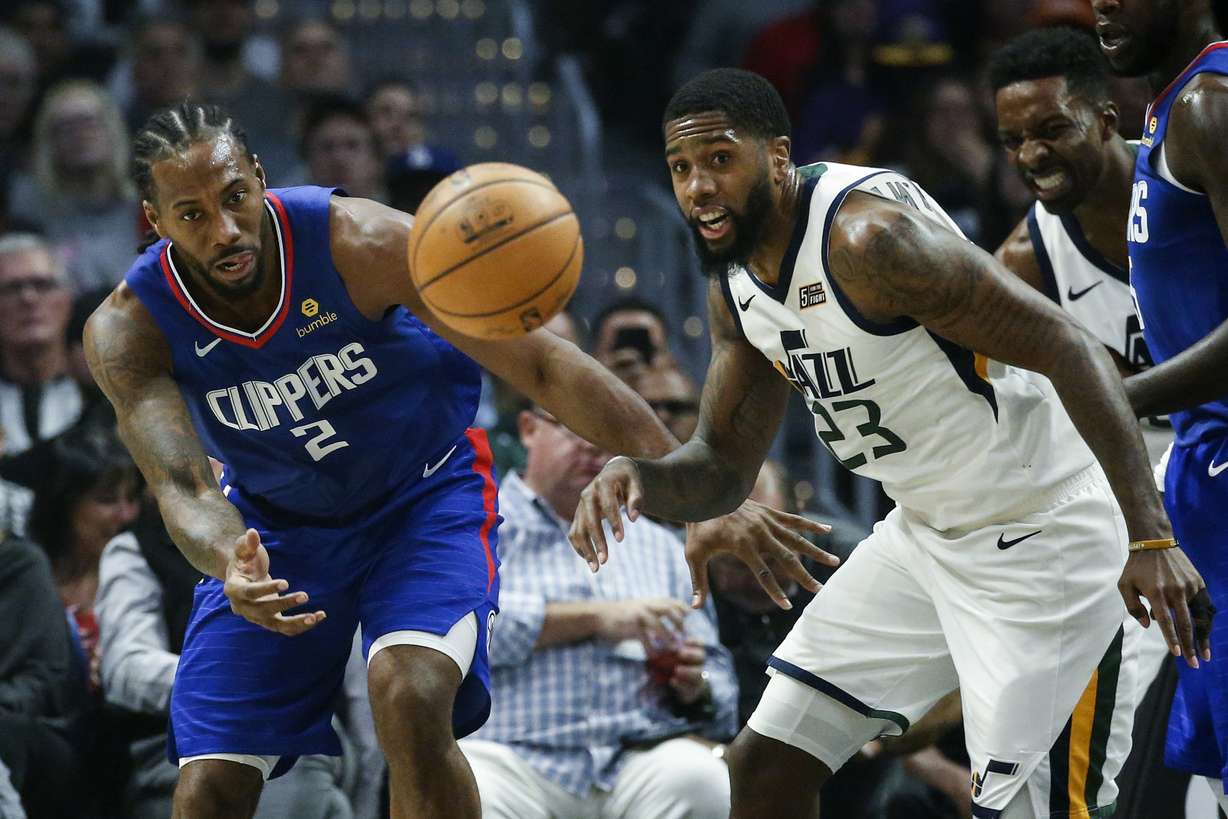 Sports
1. Utah Jazz can't rebound, can't match Kawhi in loss to LA Clippers
It turns out that Kawhi Leonard guy is pretty good. Also, getting rebounds is pretty important.
The Utah Jazz (4-3) were reminded of both of those things Sunday night in Los Angeles in a 105-94 loss to the Clippers (5-2) at Staples Center.
2. No. 9 Utah uses late comeback to get past Washington in 33-28 win
It took all three phases of the game Saturday, but No. 9 Utah escaped Seattle with a 33-28 win over the Washington Huskies.
3. BYU reclaims Old Wagon Wheel and routs Utah State in 42-14 win
It didn't take long for the BYU Cougars to score against in-state rival Utah State, and the Cougars never looked back as they beat Utah State 42-14 Saturday.
4. Weber State beats Sac State in battle for 1st in Big Sky
Josh Davis ran 25 times for 177 yards and a touchdown on Saturday night and Weber State took sole possession of first place in the Big Sky standings with a 36-17 win over Sacramento State.
5. Gary Andersen still has a lot to prove for Utah State
Utah State faced BYU Saturday night in what one of their wide receivers called their biggest rivalry game. After a two-year winning streak for the Aggies, they finally fell to BYU 42-14 at home.
×
Most recent Utah stories