Estimated read time: 4-5 minutes
This archived news story is available only for your personal, non-commercial use. Information in the story may be outdated or superseded by additional information. Reading or replaying the story in its archived form does not constitute a republication of the story.
SALT LAKE CITY — Brothers Danny and Brian Connolly are setting their sights on running — and riding — in the St. George Marathon this Saturday in a custom three-wheeled chariot in honor of multiple sclerosis awareness.
Brian was diagnosed with multiple sclerosis in 1985, at the age of 14. Multiple sclerosis is a progressive condition in which the body's immune system begins to attack nerve cells in the nervous system.
He has now entered secondary progressive multiple sclerosis, where his condition will gradually impact his daily activities more and more. Only within the last five years has he become a permanent wheelchair user. He currently lives in California with his wife, working as a physician's assistant.
His younger brother, Danny, a longtime marathon racer, decided to ask about entering the St. George Marathon and racing with Brian. Upon receiving approval for the marathon's adaptive division, the Connolly family helped by registering and preparing to participate in the marathon next to their siblings.
Brian has never participated in a marathon before. This will be his first, with his brother pushing him during the race.
"Everybody started getting on board, like my siblings jumping in to register. We have this whole group, like a family reunion, going (to St. George); and then we have Jared offering to make the Madsen Cycle chariot, which was awesome," Danny said.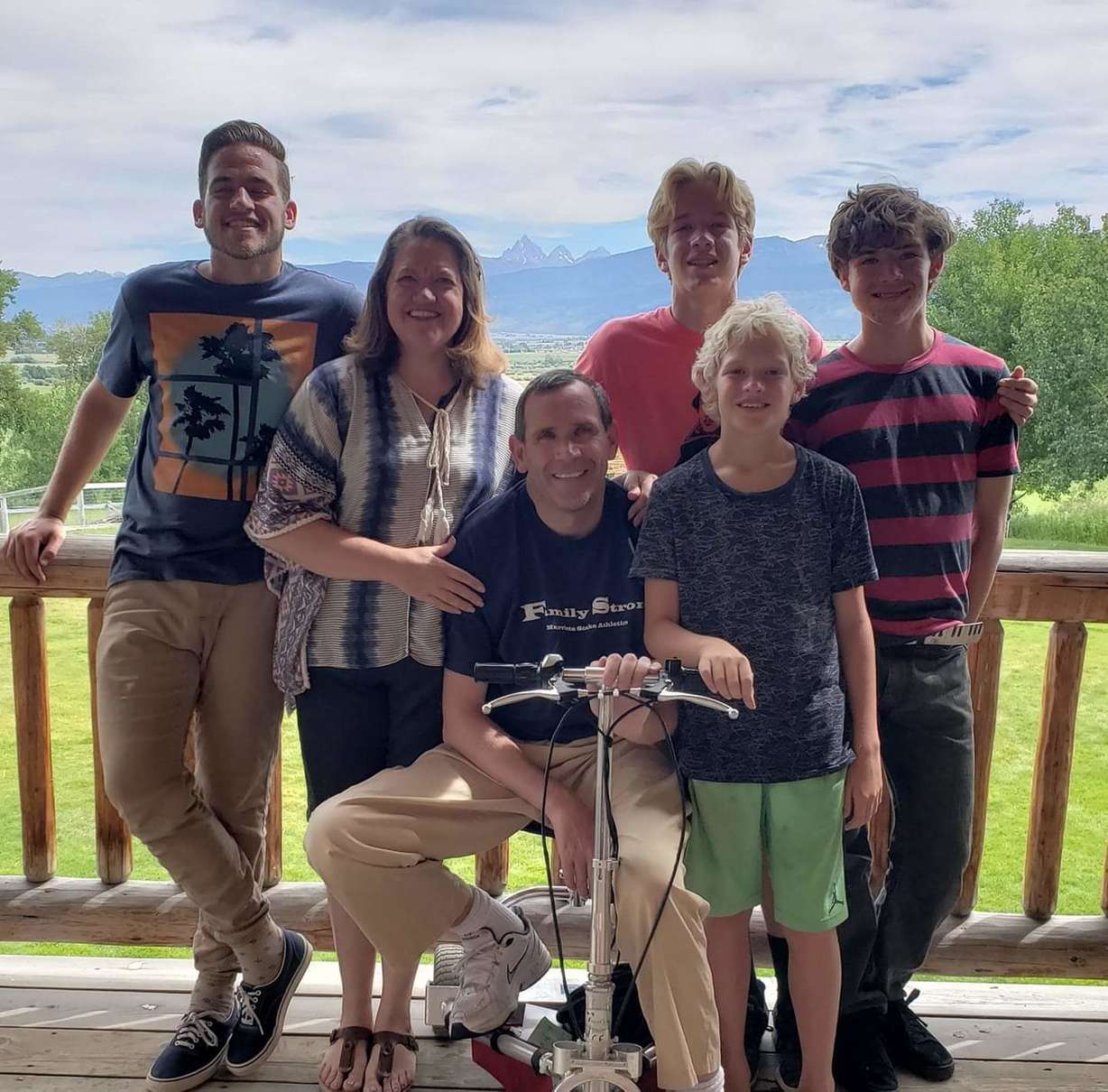 Their brother-in-law, Jared Madsen, owner of Madsen Cycles located in Murray, personally built and customized the chariot for the brothers to use.
During the initial search, finding an accommodating and agile wheelchair for both the rider and pusher during a race, without being too costly, had proved difficult.
"I know there are so many people who are in Brian's position and who would love to be involved, to get out and do these types of things. It's unfortunate that there aren't as many opportunities for people to participate in this, but we're helping to change that," Madsen said.
Madsen has known Brian for most of his life and during his diagnosis over 30 years ago.
His design allows Danny to push Brian without losing speed and without being directly behind the wheels. The brothers are able to steer and brake the chariot, and Danny can run and stand up on footpegs attached to the bike.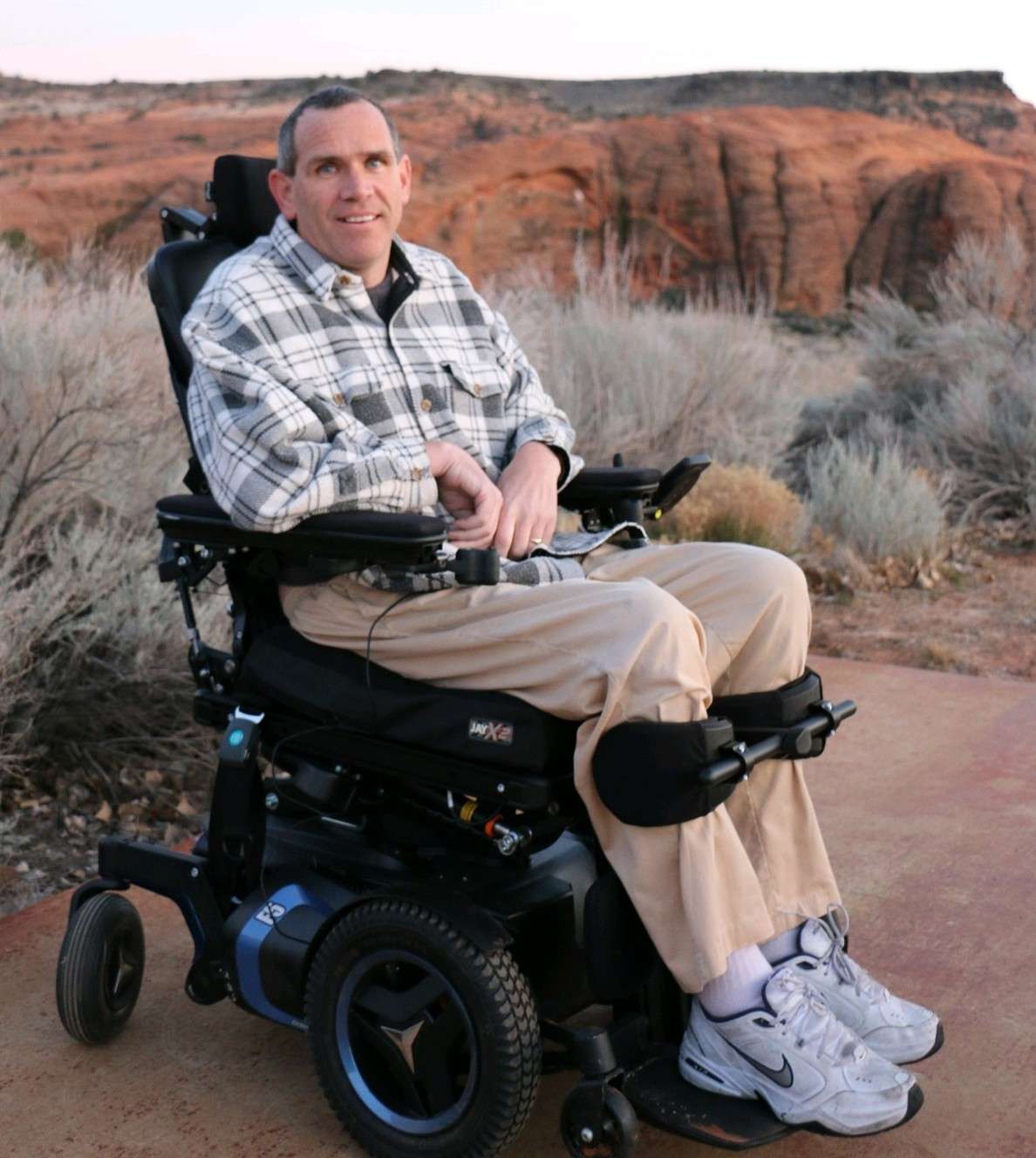 Brian Connolly was diagnosed with multiple sclerosis at the age of 14. He had been involved in athletics such as gymnastics and cheerleading at the time.
"I remember when (Brian) was in high school, and he was on the cheerleading team and he could do double back handsprings better than anybody I've ever seen. You know, so it's just bizarre that something could be so debilitating where it just slowly, progressively (gets) worse and worse," Danny said.
However, Brian's 12 siblings do their best to do things that help him, such as surprising him with the option to participate in this marathon.
"It's a huge lift up for me because I live my life and get down a little bit, but this happens and it totally lifts me. And it sounds like their goal is to make me feel like I'm running a marathon. They don't want me to flow, they want me to feel like I'm actually cruising along just like those guys in the wheelchair, like I'm actually feeling it and right involved in it," said Brian.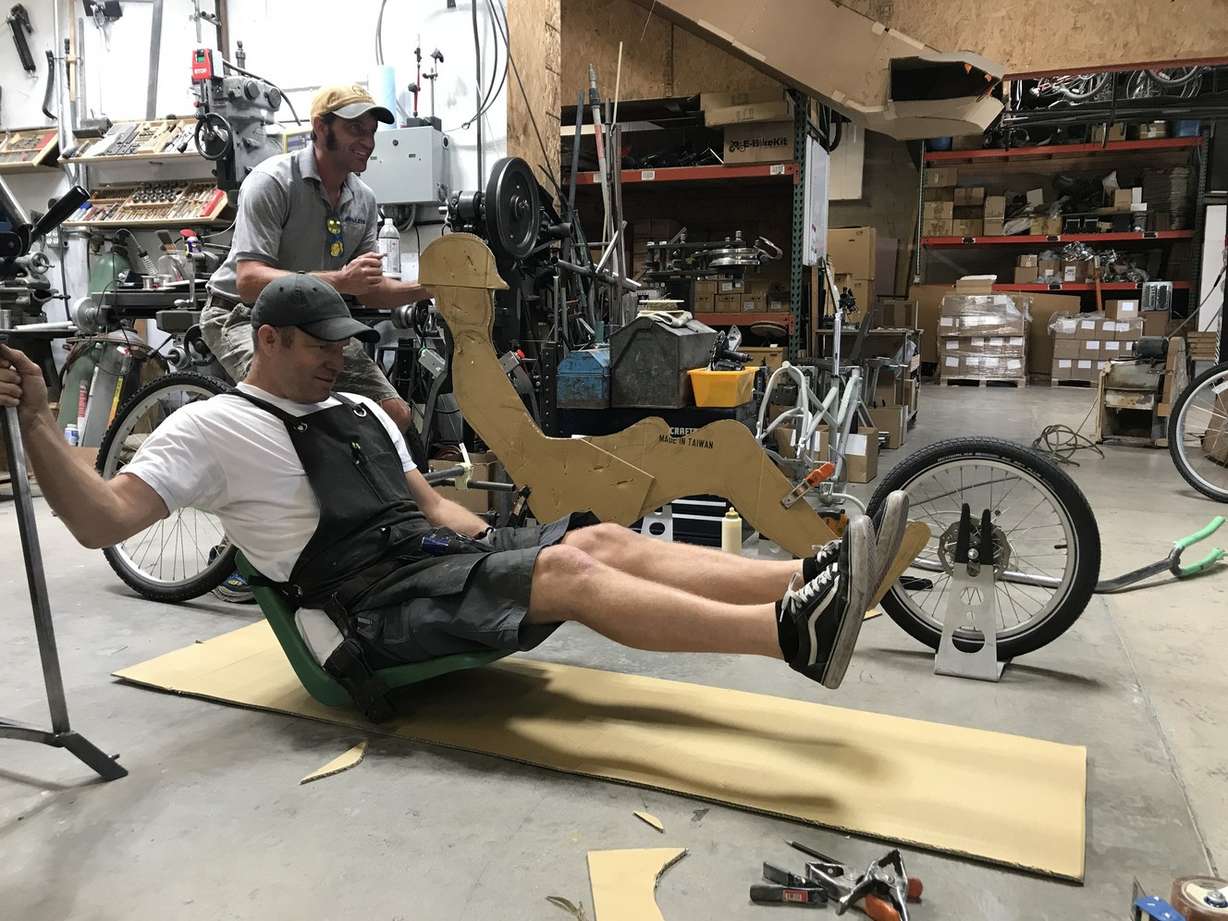 Running alongside the brothers during the marathon will be Brian's wife, a few of his children and some of his siblings — including their younger sister Lisa Madsen, who is married to Jared.
"I'm really touched with my brother Danny, just for being so proactive in creating something for Brian to get excited about. It's something so simple, but it's something that he can have," Madsen said.
The St. George Marathon falls in the same month as National Disability Awareness Month. In honor of both the event and marathon, the family has chosen to make and wear custom orange T-shirts to raise awareness for multiple sclerosis.
In the next few years, Brian will be looking to retire after working 20 years as a physician's assistant. On his Facebook page, Brian wrote: "Many would say I have worked beyond my physical abilities given my medical condition."
The family has been proactively trying to raise funds for him to retire with and to live off of, as he will have a six-month waiting period before he receives his disability payments.
"As part of this event, there will be a fundraiser going on to help raise money for when I take my disability. We're just asking anyone who sees this or who hears this story and is inspired by it to possibly add into the account," Brian said.
Those who want to help out Brian can do so by visiting a Mountain America Credit Union and depositing money under the "Brian Connolly MS Fund" account or via their GoFundMe and Facebook fundraisers*.
---
*KSL.com does not assure that the money deposited to the accounts will be applied for the benefit of the persons named as beneficiaries. If you are considering a deposit to the account, you should consult your own advisors and otherwise proceed at your own risk.
×
Photos