This archived news story is available only for your personal, non-commercial use. Information in the story may be outdated or superseded by additional information. Reading or replaying the story in its archived form does not constitute a republication of the story.
LOGAN — Lots of people have swapped a stock engine for an LS. The Pack family has done it eight times and counting.
The story starts with a 1970 Chevrolet Nova SS Eric Pack bought when he was 15 years old, in 1993. On his drive home in the $800 purchase, a bolt fell down the carburetor, wrecking the 350 cubic-inch engine. He rebuilt another engine to replace the original.
Some of you might think that a teenager driving an SS hard is bound to break some parts, and you'd be right. Pack said he's been through five to six engines, five to six transmissions, three or four rear ends, and three paint jobs while driving and racing the Nova through the years.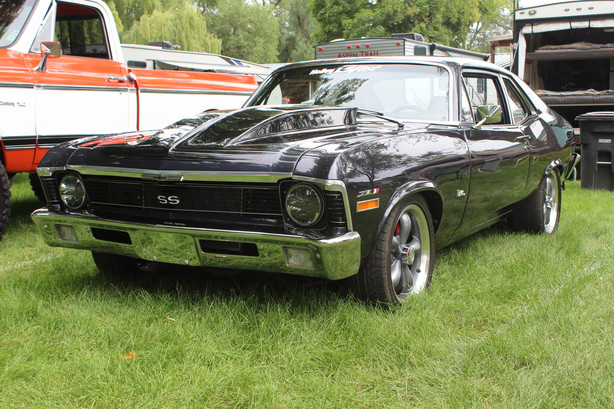 Now the Nova has a 6-liter LS engine from a newer Cadillac Escalade, with a 2012 Camaro supercharger added on.
The family bought a 1972 Chevrolet K-10 short bed off KSL.com with the intention of turning it around and selling it. After the family put in an 5.3-liter LS engine from a 2004 GMC Yukon, the Mrs. declared it a keeper. They said it is as reliable as a modern car and can go anywhere. Pack figured they have about $15,000 invested in the truck, and it's worth between $25,000 and $30,000 total — if his wife would allow it to be sold.
They also bought a 1969 Chevrolet C-10 short bed from Alabama. This LS swap came from a 2004 Escalade, but they added a VS Racing turbo, big cam, ported heads, custom intake and tuning by Pack's friend Ryan Emmerick. Pack said the combination gets him just under 700 horsepower and can spin its tires at freeway speeds.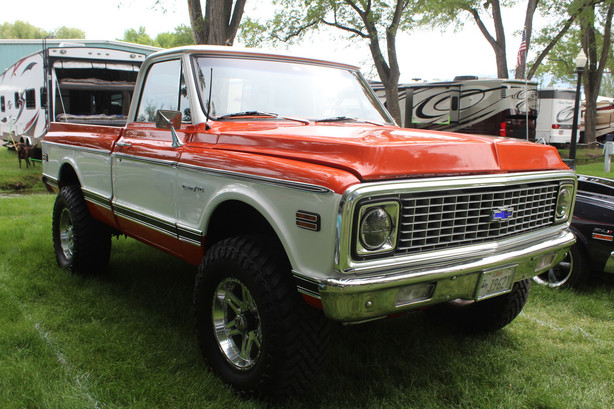 The 1969 kept its patina finish on top, but everything underneath has been redone, including the chassis. The exhaust goes straight out of a hole in the front quarterpanel, but Pack said it's not that loud since its blows through the big turbo first. They call it "Rusted Money" and have put about $25,000 into it.
There are more swaps and vehicles in the family history. Pack said his wife and three kids work on the vehicles together, and this weekend you can see them together (the vehicles and the family) at the Cache Valley Cruise-In in Logan. They will cruise Logan's Main Street with them Saturday evening.
Cool Cars:
---
×
Photos