Estimated read time: 4-5 minutes
This archived news story is available only for your personal, non-commercial use. Information in the story may be outdated or superseded by additional information. Reading or replaying the story in its archived form does not constitute a republication of the story.
SALT LAKE CITY — When Carly Reilly first met Mackenzie Lueck during a sorority hang, she immediately knew she wanted the bubbly U. student to be her "little" — a mentee, of sorts, in the Greek organization.
"I was drawn to her outgoing and positive personality and knew I wanted her in my life as my little — or as a close friend, if the former did not work out," she said.
Luckily for Reilly, the feelings were mutual, and Lueck chose Reilly to be her "big."
Both girls were members of the University of Utah's Alpha Chi Omega, a sorority that does philanthropic work with the Utah Domestic Violence Coalition, and both studied healthcare-related degrees.
Lueck was a grad student studying kinesiology and was set to graduate in 2020 when her dream was tragically cut short, however.
The 23-year-old disappeared nearly two weeks ago after she returned to Salt Lake following a family funeral in California. After arriving in the Salt Lake International Airport, she took a Lyft to Hatch Park where she met up with someone in a vehicle during the early hours of June 17.
Three days later, Lueck was reported missing, and family, friends, the community and police searched "around the clock" for Lueck — especially after she uncharacteristically missed tests at school and failed to contact her family for over a week.
On Friday, police said they believed Lueck was murdered and arrested 31-year-old Ayoola Ajayi on suspicion of aggravated murder, aggravated kidnapping, desecration of a human body and obstruction of justice.
Now, Lueck's family and friends are trying to reconcile what happened to the happy 23-year-old they knew.
"I will remember her as a ball of light. That's what she was. A blond bubble of happiness," said Michelle Galison, one of Lueck's other sorority sisters. "I'll never forget seeing her face when she became a part of our little family. I hope her story will inspire people to speak out about domestic violence and to never stop fighting for the people they love."
Reilly said Lueck was the type of person to make the best out of every situation and would always be willing to go out of her way to help someone, even if she had never met them before.
"(She) was the kind of person who would … have a good time no matter what she was doing and have everyone involved, enjoying themselves," Reilly added.
Lueck's classmates remembered her as a dedicated and hardworking student who cared about her schoolwork.
"We (were) both going into the medical profession, so we were kind of study buddies," Lueck's sorority sister and classmate Kaitlyn Roeda told KSL TV Thursday. "(She was) very hard-working, very dedicated to her studies. ... She (was) such a sweet soul, and very personable. Very much a people person."
Lueck's former classmate Alexa Peterson told KSL TV on Thursday that the 23-year-old sat near her during a couple of classes they shared and afterward reached out to ask if she would like to study together.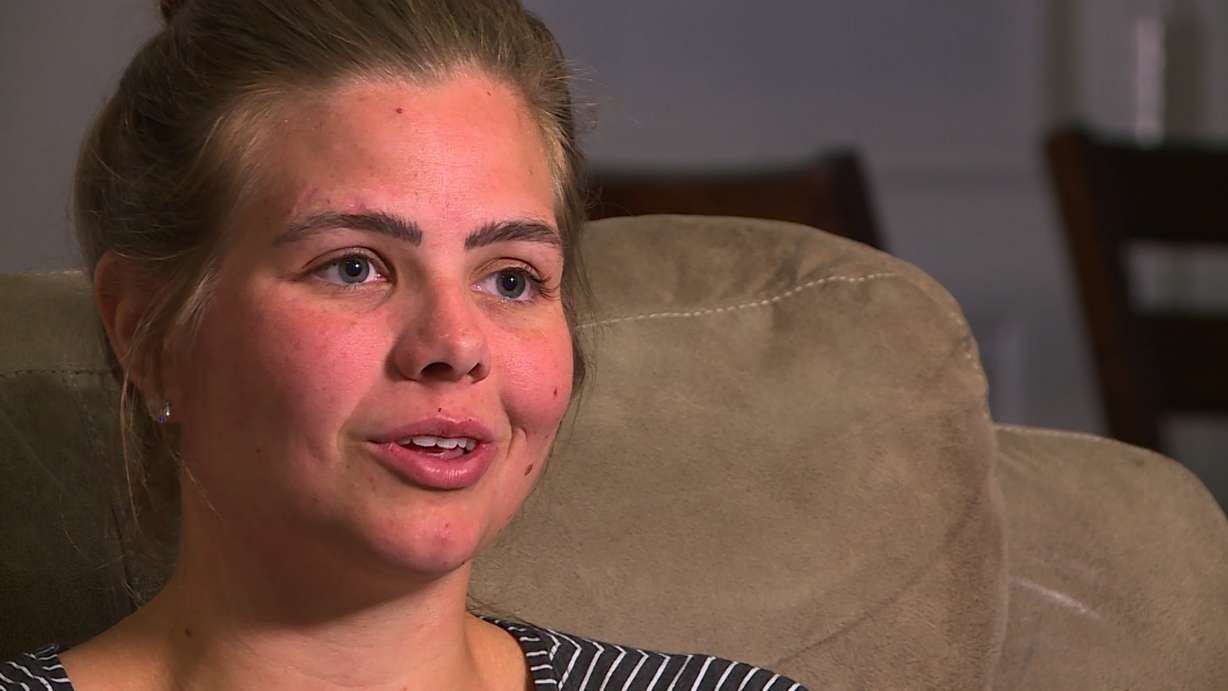 "She was really nice, and people on campus can be closed off and not very social, but she wasn't like that," Peterson said. "She was really nice, always said 'Hi,' wanted to know my first name, wanted to get my number to see if she could study (with me). That's not really common at the U., … so for her to do that, you know, she's nice."
Lueck's family has not yet commented beyond thanking the Salt Lake Police Department for their work on the case, but several others have issued statements on her death.
"As a mother and a mayor, my heart breaks for the Lueck family," said Salt Lake City Mayor Jackie Biskupski. "Today, all of Salt Lake City mourns for them and stands ready to offer our support. I am incredibly grateful to Chief Brown and the members of the Salt Lake City Police Department for working diligently to gather evidence that will allow our community to seek justice for Mackenzie and her family."
University of Utah President Ruth V. Watkins said, "The death of Mackenzie Lueck is devastating news. On behalf of the university, I express our heartfelt sympathy to the family, friends and classmates of Mackenzie during this very difficult time."
Lueck's death comes on the heels of the murder of another U. student, Lauren McCluskey, who was shot by an ex-boyfriend on the school's campus. University students or staff that need support following Lueck's death are encouraged to utilize the school's counseling resources, the U. said in an emailed statement.
"Our Alpha Chi Omega community is grieving the loss of Mackenzie Lueck and we send our deepest sympathies and prayers to her family during this incredibly difficult time. We hope that our Alpha Chi Omega sisters who knew Mackenzie best can find peace and comfort as they reflect on the lasting impact she made on the lives of her family members, friends, and sisters," Lueck's sorority said in an emailed statement.
Contributing: Kira Hoffelmeyer, KSL Newsradio; Alex Cabrero, KSL TV and Ashley Kewish, KSL TV
×
Related stories
Most recent Utah stories