Estimated read time: 7-8 minutes
This archived news story is available only for your personal, non-commercial use. Information in the story may be outdated or superseded by additional information. Reading or replaying the story in its archived form does not constitute a republication of the story.
SALT LAKE CITY — Lauren McCluskey was walking home from a Monday night class at the University of Utah while chatting with her mother on the phone, when her mother heard her yell, "No, no, no!"
"That was the last I heard from her," Jill McCluskey said in an emailed statement Tuesday.
She thought her daughter might have been in a car accident.
Lauren McCluskey's father quickly called 911, and her parents left the phone call with their daughter open for a few minutes, straining to hear what was happening. Soon after, a young woman picked up the phone and told them Lauren's things were strewn on the ground.
It wasn't until later that her parents would learn their daughter had been shot and killed on campus about 9 p.m., prompting a lockdown and sending police searching for the suspected shooter — until he was found dead hours later.
Domestic violence resources
Utah Domestic Violence Coalition operates a confidential statewide, 24-hour domestic abuse hotline at 1-800-897-LINK (5465). Resources are also available online: udvc.org.

Help for people in abusive relationships can be found by contacting:
Police said they received a call "from a frantic mother" Monday night and immediately sent officers to the area where she believed her daughter to be, University of Utah Police Chief Dale Brophy said during a Tuesday press conference.
It took them several minutes to search the area and nearby building, but they eventually found Lauren McCluskey dead in the back seat of a car in a parking lot on the east side of the U. campus near some dorm rooms, Brophy said.
A student who identified himself as Anthony said he was walking on campus Monday evening when he heard four to six quiet gunshots.
"When the shots were fired, I was in the garage that is right next to the parking lot, and I was going for a walk, and I heard the shots, and I looked out the window," the student said.
"The shots were really quiet for gunshots, though — that's why I wasn't 100 percent sure they were gunshots. When I looked out into the parking lot, I saw a man ... run between the garage and the parking lot, and after that, I just ducked behind the wall to stay safe."
Soon after, police began an hours-long manhunt for the suspected shooter, later identified by police as Melvin Rowland, 37.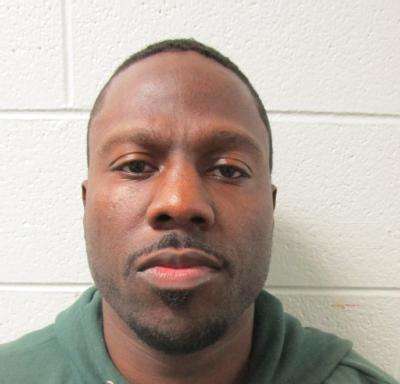 Lauren McCluskey, a 21-year-old senior at the U. and a member of the university's track and field team, had dated Rowland for about a month before the shooting, her mother said.
"He lied to her about his name, his age and his criminal history," Jill McCluskey said.
A friend finally told Lauren McCluskey about her boyfriend's past, and she ended the relationship with Rowland on Oct. 9. He had borrowed her car, so she requested assistance from the University of Utah police to accompany her on Oct. 10 to retrieve her vehicle, her mother said in the statement. Brophy said U. police are still looking for a record of that request and believe it may have been made to another agency.
Lauren McCluskey blocked Rowland and his friends' phone numbers and then, about 10 days before the shooting, told U. police she was being harassed. Brophy said a detective was assigned to the case and had reached out to McCluskey to begin an investigation into Rowland.
Nearly two weeks later, she was dead.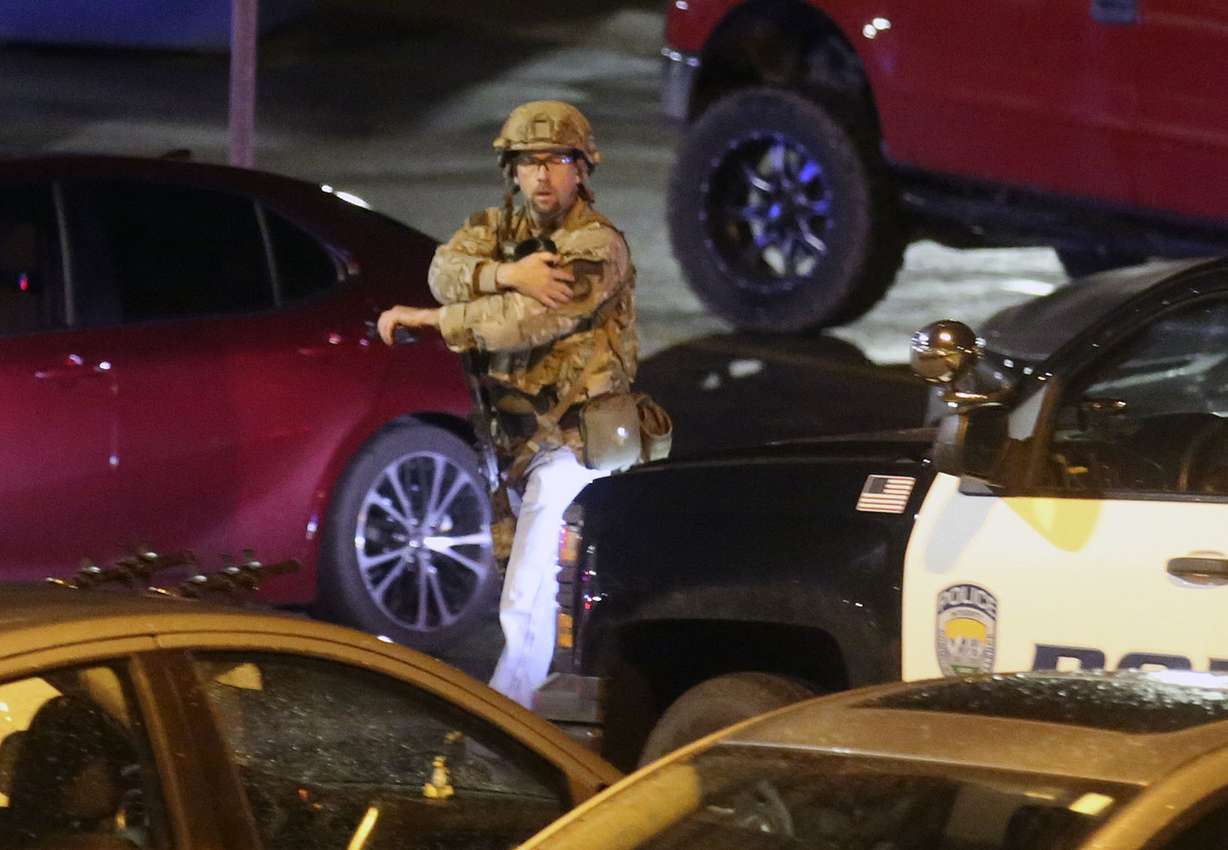 McCluskey was an outstanding student from Pullman, Washington, where she was a track-and-field state champion, according to her mother, a professor at Washington State University. She studied communications and attended Capital Church in Salt Lake.
"She loved to sing and had strength and determination. She was dearly loved and will be greatly missed," her mother said.
#athl_tweet
Those in McCluskey's "athletic family" are also feeling the loss, said university director of athletics Mark Harlan.
"This isn't right, I don't really have any words," Harlan said shakily during a Tuesday press conference. "This news has shaken not only myself but our entire University of Utah athletics family to its core," he added in an emailed statement.
All classes at the U. were canceled Tuesday after police sent out alerts Monday night, urging the entire campus to secure in place while they searched for Rowland, who was last seen leaving the Medical Towers northbound on foot. They lifted the lockdown about 11:50 p.m. Monday after officers believed Rowland had left the campus.
Alerts received by University of Utah students during the night of the shooting
9:58 p.m. - U of U ALERT: Shooting on campus. Secure-in-place. More info to come.
10:10 p.m. - Suspect: Black male, 37 years old, 6'3", 250 lbs, wearing a gray beanie, black pants, white shoes and a white hoodie. He was last seen on foot leaving NB from the medical towers.
10:27 p.m. - Shooting suspect still on foot. Secure-in-place. Updates on http://highalert.utah.edu . Next update 11p.
11:01 p.m. - U of U ALERT: Continue to secure-in-place. Updates on http://highalert.utah.edu . Next update 11:30p.
11:34 p.m. - U of U ALERT: Please continue to secure-in-place. Updates on http://highalert.utah.edu . Next update 12 a.m.
11:47 p.m. - SECURE-IN-PLACE LIFTED FOR CAMPUS Police believe suspect has left campus and is no longer a threat to campus. Continued police activity throughout the night. Please avoid the Medical Towers area. Updates on http://highalert.utah.edu.
11:59 p.m. - ATTEMPT TO LOCATE: #homicide suspect Melvin Rowland, 37. Suspect wanted in conjunction with shooting on university campus.
1:09 a.m. - One student is confirmed deceased. All morning and evening classes are canceled for Tues., 10/23. Campus services & facilities will remain open. Support services are available for students, faculty and staff. More info at http://highalert.utah.edu
1:49 a.m. - U of U ALERT: *** ALL CLEAR *** Melvin Rowland, the suspect in the fatal shooting on campus, has been located and is no longer a threat. http://highalert.utah.edu
"It was really scary to look out the window and see. I saw 15 to 20 police officers right where we're standing right now," said Tyler Olsen, an MBA student at the U. "I mean, you're in your home, but nowhere feels safe in that moment."
About 1:15 a.m., Salt Lake police received a tip that Rowland was near the historic Trinity African Methodist Episcopal Church at 239 E. Martin Luther King Jr. Blvd. Officers spotted Rowland and pursued him on foot until he forced his way inside the church through the back door.
Police entered the church with canine officers, then heard a commotion and a gunshot upstairs. Soon after, they found Rowland dead from a self-inflicted gunshot wound, according to Salt Lake Police Chief Mike Brown. Police did not know if Rowland had any association with the church.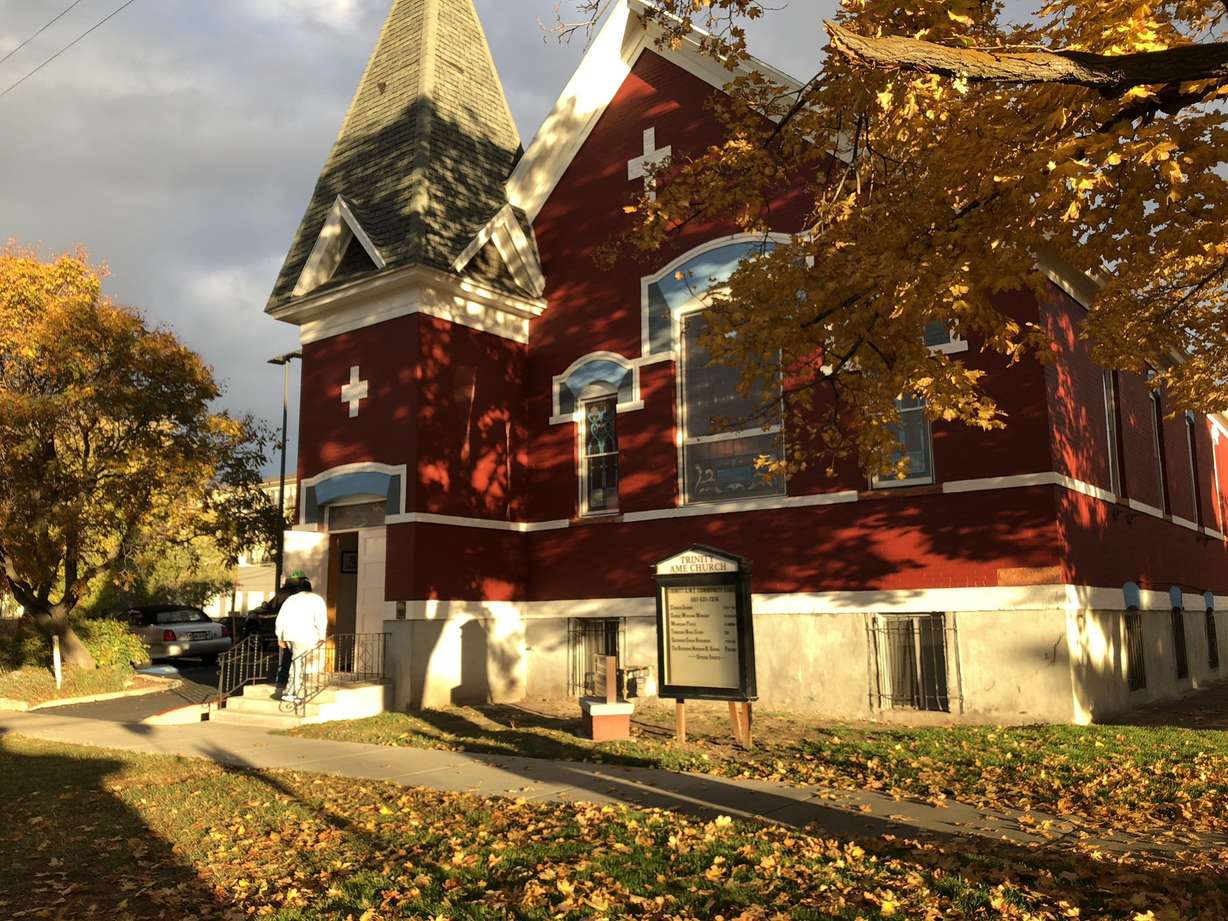 U. officials announced the situation was "all clear" shortly after 2 a.m. Tuesday, saying, "Melvin Rowland, the suspect in the fatal shooting on campus, has been located and is no longer a threat."
Rowland, a registered sex offender, was convicted of attempted forcible sexual abuse and was sentenced up to five years in prison in 2004. A judge ordered that his sentence run concurrently with another conviction in a separate case that same year where he was found guilty of enticing a minor over the internet. He was sentenced in that case to 1 to 15 years in prison, court records stated.
A woman petitioned for a protective order against Rowland in January 2004, but the petition was denied, according to court records.
Rowland was incarcerated in Draper from 2004 to 2012, then was released on parole for a few months, during which time he stayed in a community corrections facility, according to Kaitlin Felsted, a spokeswoman with the Utah Department of Corrections.
He was incarcerated again in 2012 and was paroled in 2013, where he lived in a community corrections facility for a second time, Felsted said. He went back to prison in 2016 and was paroled for the last time in April 2018, just months before the shooting.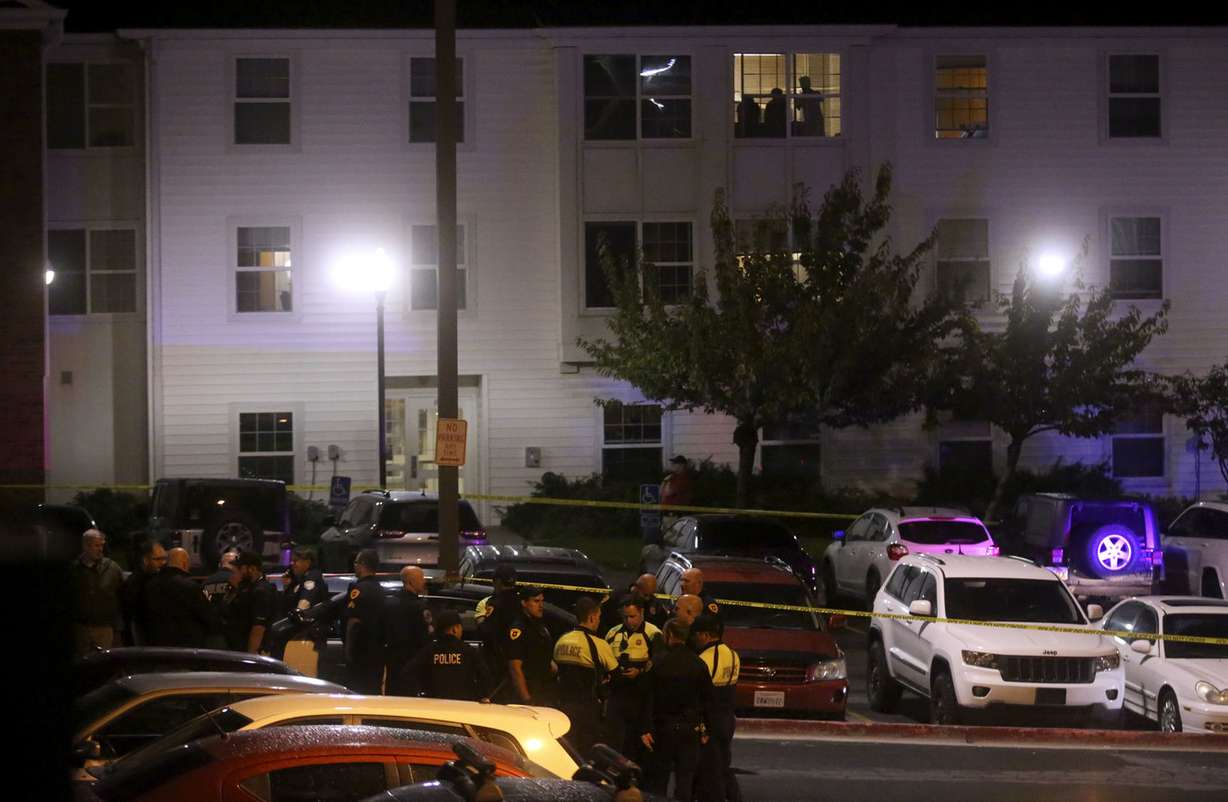 Though classes were canceled Tuesday, the university will remain open and campus services, support and counseling will be available to anyone who needs it, U. Dean of Students Lori McDonald said during the Tuesday press conference.
"Everyone, hug those you love today," McDonald said.
The University Counseling Center and Women's Resource Center have group and individual counseling services available, and the counseling center opened the Mindfulness Center in Room 344 of the Student Services Building for drop-in support from 10 a.m. to 3 p.m. for the rest of the week.
There will also be counselors available Tuesday from 1 to 3 p.m. in the lobbies of the Heritage Center, the Marriott Honors and Lassonde Studios.
The Associated Students of the University of Utah and the athletics department will also hold a vigil for McCluskey on Wednesday at 5 p.m. on the steps of the Park Building.
Those wishing to donate in memory of Lauren McCluskey can do so through a memorial fund* organized by the university. The funds will support future scholarships for student-athletes in track and field, at the request of the McCluskey family, according to the website.
Monday's shooting occurred just days before the one-year anniversary of the death of U. student ChenWei Guo, who was shot and killed on campus by a man who attempted to steal his car and kidnap a woman with him.
The shooter, Austin "AJ" Boutain, was [sentenced in September](<https://www.ksl.com/article/46389842/man-who-killed-u-student-says-i-know-sorry-doesnt-mean-much-but-im-truly-sorry >) to life in prison without the possibility of parole.
*KSL.com does not assure that the money deposited to the account will be applied for the benefit of the persons named as beneficiaries. If you are considering a deposit to the account, you should consult your own advisors and otherwise proceed at your own risk.
×
Photos
Related stories