Estimated read time: 3-4 minutes
This archived news story is available only for your personal, non-commercial use. Information in the story may be outdated or superseded by additional information. Reading or replaying the story in its archived form does not constitute a republication of the story.
LAKE POWELL — What Glen Canyon once was is slowly starting to come back. At Lake Powell's high water mark, which hasn't been under water in over 20 years, dozens of plants, insects and wildlife have been gradually settling back in.
"Because of continued demand for water, for Colorado River water, and climate change as well, we've had a two-decade-long shortage on the river system," Eric Balken, director of the Glen Canyon Institute, explained. "These canyons that were once filled by the reservoir, they're now out of water, and there's a big question as to how those canyons are restoring."
A dream team of biologists, organized through the Wild Utah Project, recently scoured the area around Fiftymile Creek to count, collect and examine the many plant and animal species that have moved in. Among the varying experts, Larry Stevens, curator of ecology and conservation at the Museum of Northern Arizona, was recruited for expertise in insects.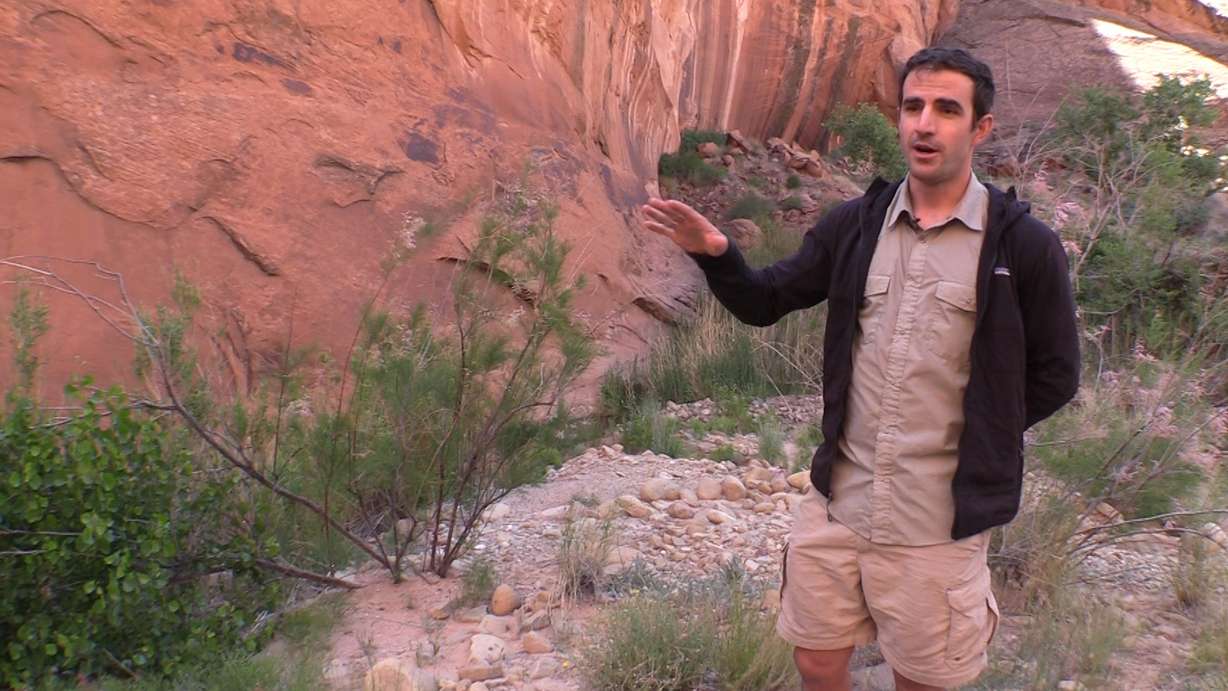 "This is a landscape that has not been explored very much," Stevens said. "There's just lots to learn here. It's a wonderfully complicated environment."
The high water mark the group studied is about a 5-mile hike off Hole-in-the-Rock Road, about 40 miles south of Escalante. The area isn't heavily traveled, and Balken said a study like this has not been done before there.
"The area between the high water mark and the actual reservoir level has sort of been overlooked by scientific research," Balken said. "We're really interested to see what sort of life is coming back."
While the area appears to be teeming with life, Balken explains that it's just part of a very gradual restoration, which is happening among thousands of acres of land, where the waters of Lake Powell have receded over the past couple of decades.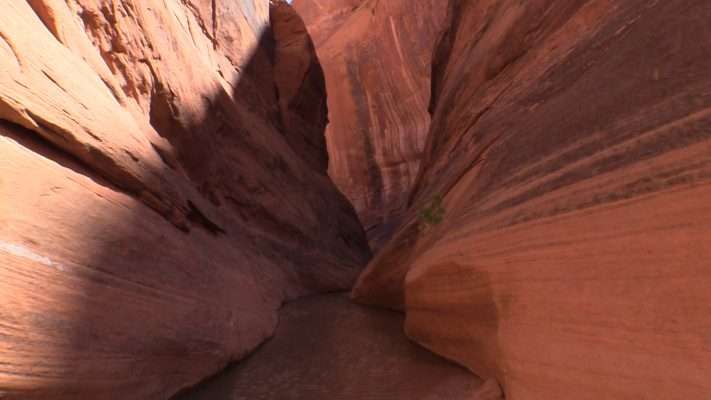 "We are in a place where we are collectively using more water than naturally flows in the river, which is why we're seeing the reservoirs come down," Balken said. "We're just hopefully starting to scratch the surface in understanding how Glen Canyon is reemerging, how the ecosystem is reemerging here."
Ultimately the data will be shared worldwide with hopes that the study will draw more research to the area. With climate change and ongoing population growth, Balken says these areas where the water has receded are likely to only get larger.
"When Glen Canyon Dam was put into place, Lake Powell reservoir backed up over 17 years, drowning hundreds of side canyons and effectively killing the ecosystems that were once there," Balken said. "What we're hoping to see, and what we think we'll see, is these canyons that have been out of water for a long time are restoring."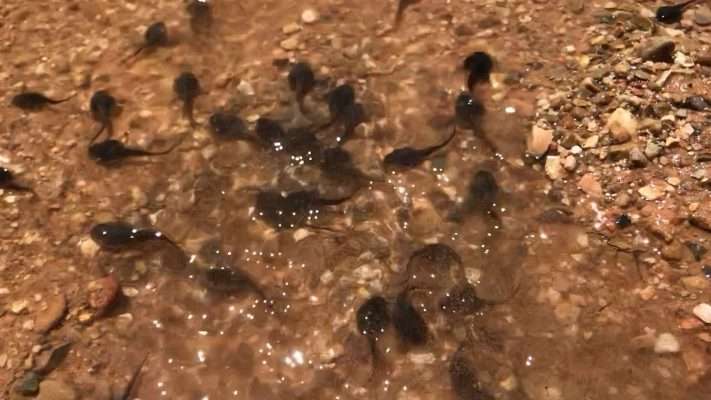 Stevens said what's happening in Glen Canyon offers a chance to look at how we're taking care of the environment, and how we can improve.
"There is no time to be lazy in terms of understanding where we are, understanding what we need to do, and how we need to move forward both individually, and as a culture," Stevens said. "Even here, in this wild landscape, this is a land of trade-offs; politics and environment, economics and environment, are two approaches to managing the natural world, that are not in concert, and we need to bring those together so that we have a sustainable future."
×
Most recent Features stories