Estimated read time: 3-4 minutes
This archived news story is available only for your personal, non-commercial use. Information in the story may be outdated or superseded by additional information. Reading or replaying the story in its archived form does not constitute a republication of the story.
SALT LAKE CITY — Here are 10 stories you may have missed over the weekend. As always, click on the headline to read the full story.
1. Evidence ties uncle to missing 5-year-old Utah girl, police say
Shortly after Logan police launched the search for 5-year-old Elizabeth Shelley on Saturday, they said they found evidence near her residence that linked Alex Whipple, the girl's uncle, to the missing child.
2. Memorial Day observances deeply personal for many
With bagpipes playing in the background, Tad and Liz Nielson visited Wasatch Lawn Memorial Park Monday to tidy up her relatives' gravesites, which is their custom each Memorial Day.
But it isn't just one day each year they visit the graves, Tad Nielson said.
3. Tornadoes rake 2 Oklahoma cities, killing 2 and injuring 29
A tornado leveled a motel and tore through a mobile home park near Oklahoma City overnight, killing two people and injuring at least 29 others before a second twister raked a suburb of Tulsa more than 100 miles (160 kilometers) away, authorities said Sunday.
4. Now that Salt Lake City allows mother-in-law units, a local company is looking to fill the space
Last fall, the Salt Lake City Council approved an ordinance to allow permits for "accessory dwelling units" — sometimes called mother-in-law apartments. Beginning in April, Salt Lake City homeowners residing within designated parameters could place additional living space on their property.
5. Gary Ofenloch retires after 36 years as Utah Symphony's principal tubist
After 36 years, Utah Symphony principal tubist Gary Ofenloch has sounded his final notes with the group.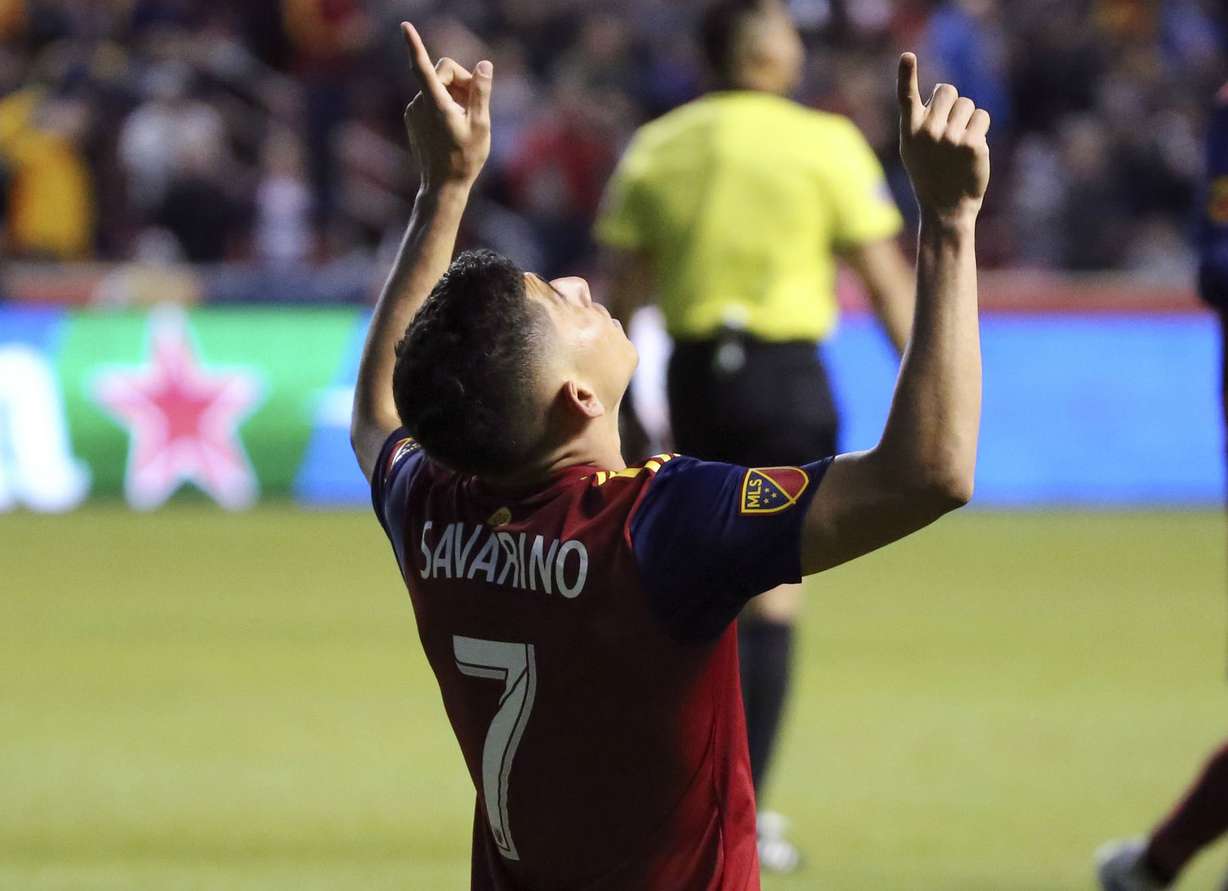 Sports
1. Jefferson Savarino's last-gasp game-winner lifts Real Salt Lake by Atlanta
The Venezuela international scored in the final seconds of stoppage time, lifting Real Salt Lake to its third-straight win 2-1 over Atlanta in front of an announced crowd of 17,214 fans Friday night at Rio Tinto Stadium.
2. Twice as nice: Utah Royals take 2-0 win over winless Orlando
Rodriguez scored her fourth goal of the season, and Makenzy Doniak added a second for the Royals for the first time all year as Utah took a 2-0 shutout Saturday from the still-winless Orlando Pride at Rio Tinto Stadium.
3. A true walk-off: Pleasant Grove draws a walk to win 6A state championship
The senior blasted a solo shot over the left field wall to tie the game. Two innings later, the Vikings were pouring onto the field in celebration after beating Lone Peak 5-4 to win the 6A state championship Friday at Utah Valley University.
4. Back on top: Timely hitting lifts Cottonwood to 2nd 5A baseball title in 3 years
Jason Luke went 2-for-3 with two doubles and two RBI, including the game-winner in the bottom of the fifth inning, to help Cottonwood to its second Class 5A state baseball title in three seasons with a 6-5 victory over Timpanogos at UCCU Ballpark at Utah Valley University.
5. A look at 7 potential first-round picks from the Jazz's Sunday workouts
After three weeks of bringing in second-round prospects, at best, the Jazz had a number of players that they may very well target with the No. 23 pick in next month's NBA draft.
×
Most recent Utah stories