Estimated read time: 2-3 minutes
This archived news story is available only for your personal, non-commercial use. Information in the story may be outdated or superseded by additional information. Reading or replaying the story in its archived form does not constitute a republication of the story.
LEHI — As Wade Allred began showing off what was in the bed of his truck, he just shook his head.
"We're seeing everything from basketballs, lumber from construction material, even cut branches and buckets," he said while sifting through the items.
It's not that Allred likes collecting junk, however, as Lehi's Streets Division superintendent, it's this type of junk he deals with often.
Last Friday, city workers found those items, and lots of other things, clogging storm drains.
In all, Allred says the city hauled 15 dump trucks full of material from just the four storm drains in the neighborhood that was flooded.
Of those 15 dump trucks, he says half of them included household items and lawn waste. That means, instead of water going down the drain like it's supposed to, the water goes somewhere else. Last Friday, that meant into a handful of homes.
Allred is asking residents to please not dump items into storm drains or keep them stored near creeks or canals where those items could fall in and clog a storm drain downstream.
"People mow their lawn and you'll see them dump their bag right over the fence into the ditch," Allred said. "I think it's just a friendly reminder to move your stuff away from the water because ultimately downstream, it can cause major damage and as we saw last week.
"We're several hundred thousand dollars worth to homeowners and it's unfortunate. They didn't deserve that and it was by somebody else's negligence."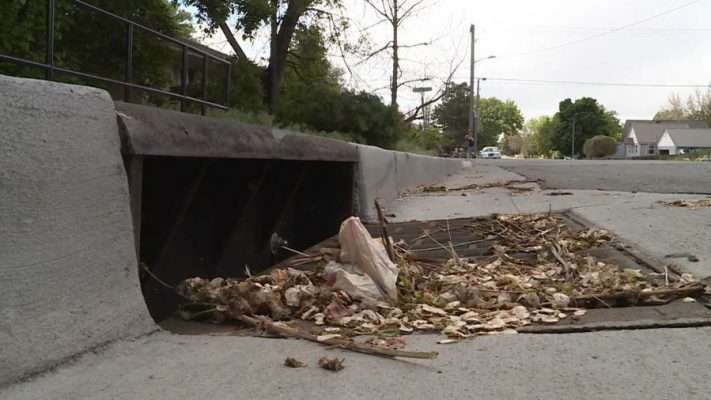 Allred said the storm drain system can handle more than double the amount of rain that fell all at once. However, if drains are clogged, it doesn't work.
Lehi workers are clearing drains all this week, especially in parts where water is known to collect.
The city is also filling close to 15,000 sandbags anticipating more rain, and potentially more problems, later this week.
×
Most recent Utah stories