Estimated read time: 5-6 minutes
This archived news story is available only for your personal, non-commercial use. Information in the story may be outdated or superseded by additional information. Reading or replaying the story in its archived form does not constitute a republication of the story.
SALT LAKE CITY — A few months ago, I pitched a team idea: What if we went 30 days without eating meat?
Coming from an avid carnivore such as myself, those who had heard it flat out thought it was a joke. In fact, our news director said I was the last person she expected would do this. The idea as a potential teamwide challenge seemingly faded off. I mused about the idea for months afterward and decided to do it on my own.
The reason partly comes from an episode of the podcast "Freakonomics" directly about the future of meat in America. In it, the host — citing a 2018 U.S. Department of Agriculture projection reported in Bloomberg News — stated Americans ate more than 200 pounds of meat that year. I'd ballpark that I hit the over on that estimate.
If this was going to be a challenge, why stop at just eating meat? With the growing vegan movement, I wanted to know what was appealing about — what I had perceived as — the world of veggie burgers and salad. Finally, I was convinced this was going to happen.
At midnight on April 1 and through the end of the month, I cut out all meat and dairy products from my diet.
The first week:
I started my journey at a local grocery store without much research, which was a mistake. You'd be surprised how difficult it can be to shop vegan if you don't know know what you're looking for. Sure, it's easy to think about fruits and vegetables, but I work in a field where it can be tricky finding time to cook.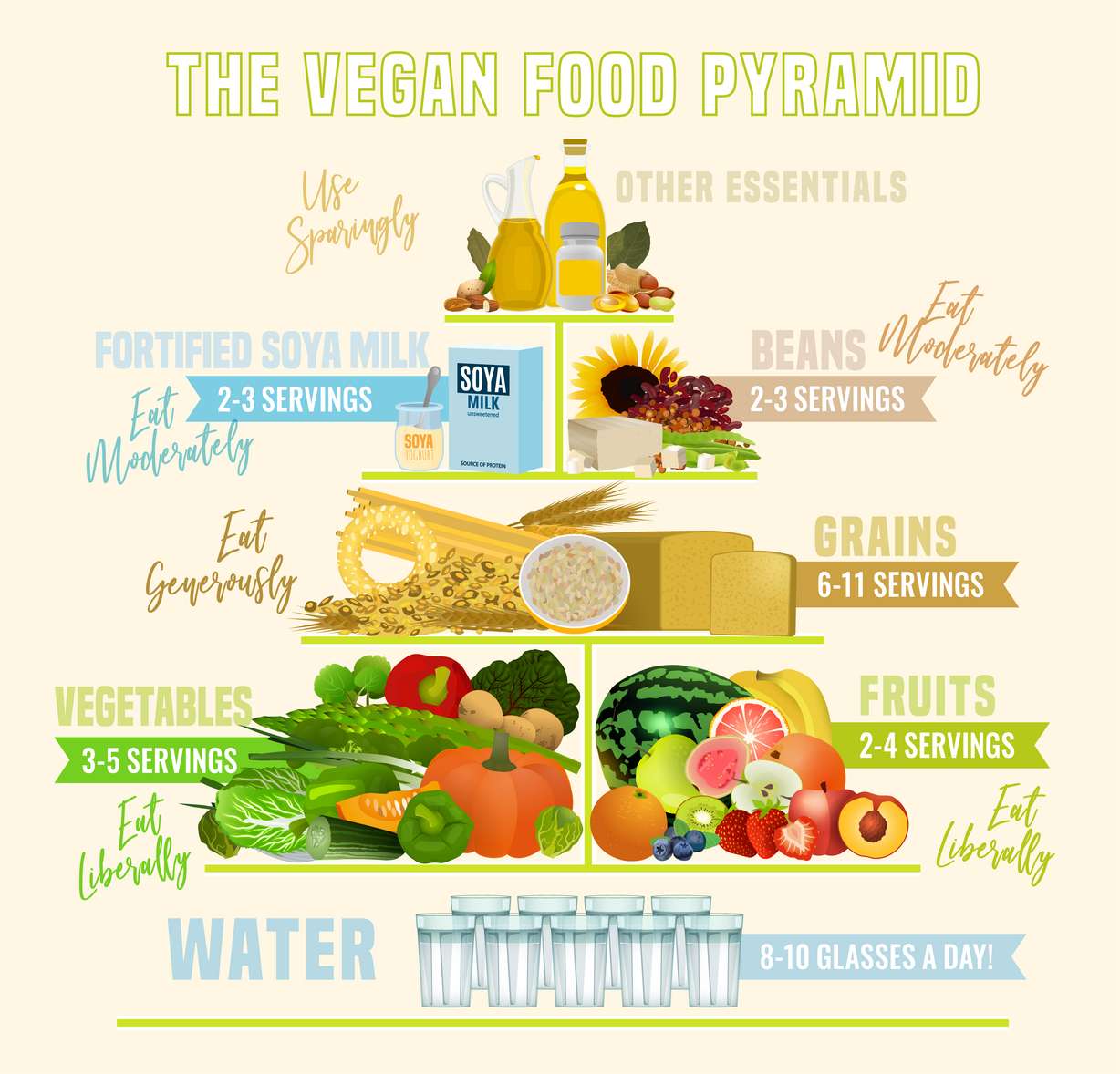 This week turned out to be rather easy, despite easy pitfalls in the newsroom. At one point, there was free pizza and another time burgers during the first couple of days. It didn't help that this was in the middle of Easter candy season, too, and it's easy to follow your milk chocolate sweet tooth. However, those temptations are easy to zone out if you know you can't eat them.
Eventually, I figured it out and settled for fruits and vegetables, salad with vegan-friendly dressing, peanut butter and jelly options, oatmeal and even vegan spaghetti with plant-based meatballs. I quickly found out what a "junk food vegan" was, (people who consume products not made from animals, but not technically health food either), which helped me ease into a world without the animal-based products I was accustomed to.
Finishing out the month:
As the month carried on, I learned there's a whole vegan grocery world out there. I tried soy-based meat options like the Impossible Burger and Beyond Meat; there's vegan cheese (not a fan), vegan cream cheese (not that bad at all), vegan almond spread, vegan dressing, vegan yogurt, vegan sour cream, vegan butter, vegan ice cream — there's a vegan version of practically everything you can think of that traditionally involves dairy or animal meet.
My go-to meal became roasted sweet potato nachos with vegan cheese topped with vegan sausage and steamed vegetables.
I also learned there are vegan-friendly options at restaurants, like a vegan pizza at MidiCi, and even vegan-friendly restaurants across the Salt Lake valley that I had no idea about and that were fantastic places to eat like All Chay, Zest and Vertical Diner.
What I learned:
I entered the month skeptical I'd have anything positive to say about this experience. I believed there would be no flavor at all, but that wasn't the case. There's still a world rich in flavor out there.
Firstly, plant-based proteins are quickly turning into viable alternatives for the real thing. It's likely why Burger King struck a deal with Impossible Burger late last month. It's also difficult to tell you're eating other alternative meats or dairy products taste when mixed into a meal. Most non-dairy products, like ice cream, are made with almond milk or coconut milk instead and it works well.
Secondly, I didn't know how hard it can be to shop vegan at your typical grocery store — if you don't know where to look — or expect to see so many vegan products on shelves when I did find vegan sections in stores. That world only continues to grow as more people seek alternatives to meat and dairy products.
Thirdly, I didn't adjust my regular work and outdoor recreation routines, but I lost nearly 10 pounds during the month. It wasn't what I was aiming for, but I'm not going to complain either.
Verdict:
I have a completely different opinion compared to when I started. I didn't stick to veganism long after the challenge; however, could see myself cutting back on meat and dairy with alternative products out there in the future, based on the options I tried for the first time during the challenge. You don't have to rely on meat for your dinner centerpiece because there are plenty of options out there that simulate it through plants.
There's an ethical reason some people have for a vegan diet and I respect that, but I now understand why others are beginning to jump toward veganism and why businesses are starting to cater to it.
×
Related stories
Most recent Utah stories