Estimated read time: 3-4 minutes
This archived news story is available only for your personal, non-commercial use. Information in the story may be outdated or superseded by additional information. Reading or replaying the story in its archived form does not constitute a republication of the story.
SALT LAKE CITY — Two of three San Juan County commissioners voted Tuesday to hire a new county administrator over the objections of the public and despite being warned the vote violated the Utah Open and Public Meetings Act.
Commissioner Willie Grayeyes, in a work meeting prior to the regular commission meeting, said he wanted to take action on hiring David Everitt as interim county administrator.
"The law can be contested," he said.
---
The action they took violates the open meetings law.
–Jeff Hunt, attorney
---
Although a resolution to hire Everitt was on the work meeting agenda, it was not noticed on the regular commission agenda for Tuesday, where members took the vote.
"The action they took violates the open meetings law," said Jeff Hunt, an attorney specializing in First Amendment, media and intellectual property law.
The commission vote came after resident Kim Henderson stood up in the work meeting to object to any formal action on Everitt and after fellow commissioner Bruce Adams voiced his concerns over how Everitt's name rose to the top as a replacement candidate for Kelly Pehrson's former job.
Pehrson resigned effective April 26 to take a job with the Utah Department of Agriculture and Food, but also after being at an impasse with Grayeyes and the other newly elected commissioner, Kenneth Maryboy, who took office in January.
During the work meeting, Adams said the job opening should have been filled in-house, or if there were no suitable candidates, advertised outside.
"I wonder what the negotiation process was and why I wasn't included," Adams said, referencing a meeting Everitt had with Grayeyes and Maryboy to discuss working for San Juan County.
"It just seems like it was a process that wasn't followed," Adams said.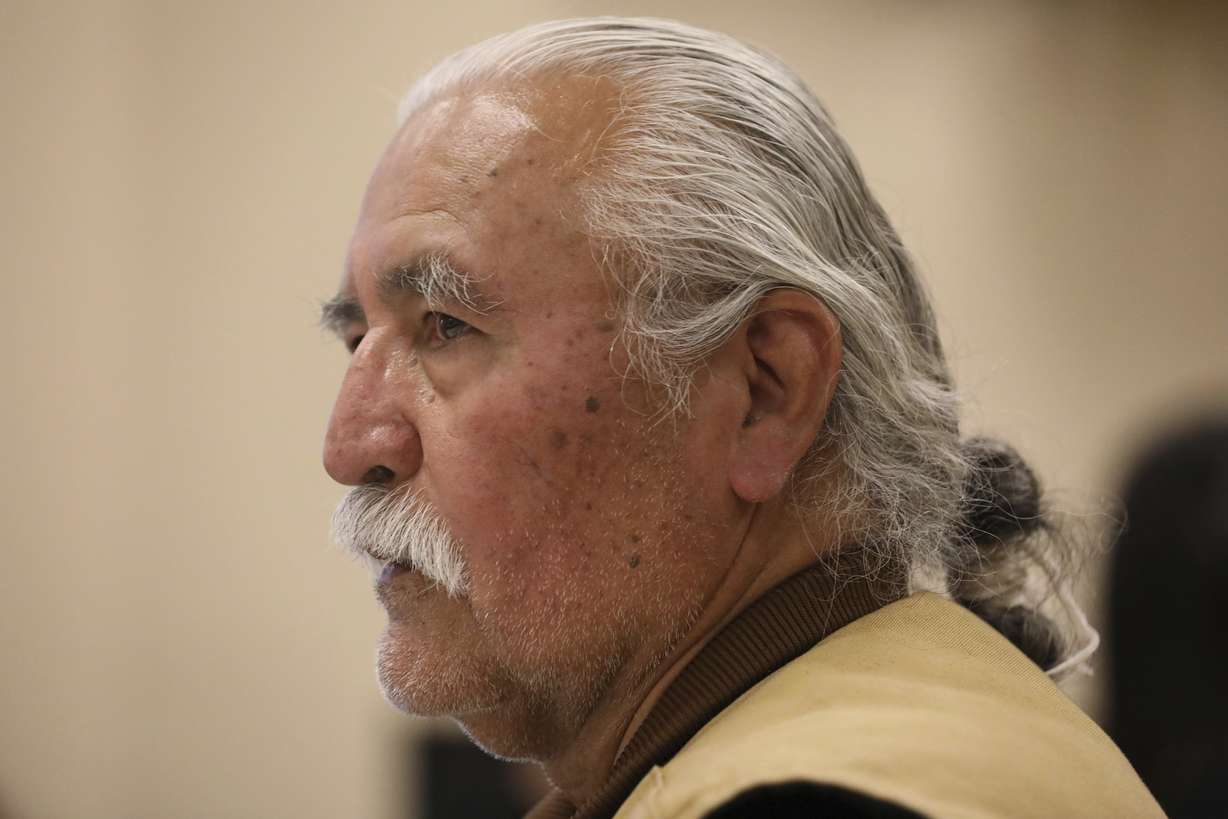 #grayeyes_Pic
Hunt said Everitt's hiring is not automatically null and void as a result of the illegal vote, but it is in jeopardy if anyone files an objection.
Henderson filed a complaint over the vote immediately afterward with the San Juan County Attorney's Office — a complaint she says is the second one she's lodged over open meeting violations.
"They're blatantly disregarding the law and how things are supposed to function. It is not like they don't know. They have been made aware of it," Henderson said.
Last week, Maryboy attempted to call an emergency meeting to hire Everitt, but Adams was on his way to Salt Lake City for an unrelated meeting and couldn't attend.
In the work session Tuesday, Maryboy complained that he had followed the requirements to notify fellow commissioners and then submitted via email his request for public notification three times to San Juan County Clerk-Auditor John David Nielson, which wasn't handled.
Nielson replied that he never received any specific details about what was supposed to be on the agenda, which is a requirement under the open meetings law.
Adams also questioned the funding source for the new county administrator's $149,838 annual salary, which while Pehrson was employed there, was paid in part by the federal government because of his role as the county's emergency operations manager.
Everitt is still under contract with Moab as its city manager into October, but he told commissioners he would get out of that obligation to fill the interim position's requirements.
×
Photos
Most recent Utah stories