Estimated read time: 6-7 minutes
This archived news story is available only for your personal, non-commercial use. Information in the story may be outdated or superseded by additional information. Reading or replaying the story in its archived form does not constitute a republication of the story.
SALT LAKE CITY — The man who killed a West Valley code enforcement officer was sentenced to life in prison without the possibility of parole on Monday.
But for the family of Jill Lanette Robinson, there will never be justice.
"Life in prison for this man is not justice," said Jessica Knorr, Robinson's oldest daughter. "He doesn't deserve to live."
Some cried openly, many talked about the profound pain they still feel, and many expressed their anger during an emotional hourlong sentencing for Kevin Wayne Billings at the Matheson Courthouse.
Billings, 65, [pleaded guilty](https://www.ksl.com/article/46496691/utahn-admits-murdering-west-valley-code-enforcement-officer-at-his-home target=>) in February to aggravated murder in the death of Robinson, 52, a mother of four. In exchange for his guilty pleas, prosecutors said they would not seek the death penalty. Billings was also convicted of aggravated arson, aggravated cruelty to animals and arson — he was sentenced to additional years in prison for each count. As a statement to the severity of his crimes, 3rd District Judge Amber Mettler ordered all sentences to run consecutively.
For some members of Robinson's family, however, life in prison isn't enough.
"I was in favor of the death penalty. A lot of my family is happy with him rotting in jail every day for the rest of his life. But, for me, it's not fair. My mom didn't get to choose how she died. So why should he get to choose how he dies?" Knorr said outside the courtroom after the sentencing. "We'll never have justice. He'll never be able to pay for what he's done."
---
Life in prison for this man is not justice. He doesn't deserve to live.
–Jessica Knorr, victim's oldest daughter
---
On Aug. 9, Robinson arrived at Billings' house, 4102 W. Wendy Ave. (2925 South), as part of a follow-up investigation. Billings, however, allegedly upset with a citation he had been issued for clutter in his yard, set up the meeting with Robinson and ambushed her as soon as she arrived.
Without warning, Billings shot Robinson in his driveway. He then poured gasoline over her and her West Valley City truck, and then set the truck on fire.
He also lit his neighbors' home on fire, believing they were the ones who called code enforcement on him. The home was declared a total loss. The owners were able to get out but they lost six dogs and two cats in the fire.
During a subsequent search of Billings' property, investigators found 1,000 yards of detonation cord and more than 400 blasting caps, court records state.
Related:
On Monday, the courtroom was filled with family members, co-workers and friends of Robinson, and family members of Billings.
"Nobody will ever know the heartache and the pain that we are still suffering because of the vile acts of one person who decided to be judge and jury for my daughter," Robinson's mother, Ronny Robinson, told the judge. "We still hurt today as if it were happening today."
Ronny Robinson said the night before her daughter was killed, she had a strong feeling she should call her but felt it was too late in the evening, and decided she would do it the next day.
"Well, there was no tomorrow, and I will always regret that," she said. "She didn't do anything to deserve this. Our hearts will be broken forever. You can't image the hole it leaves in your life."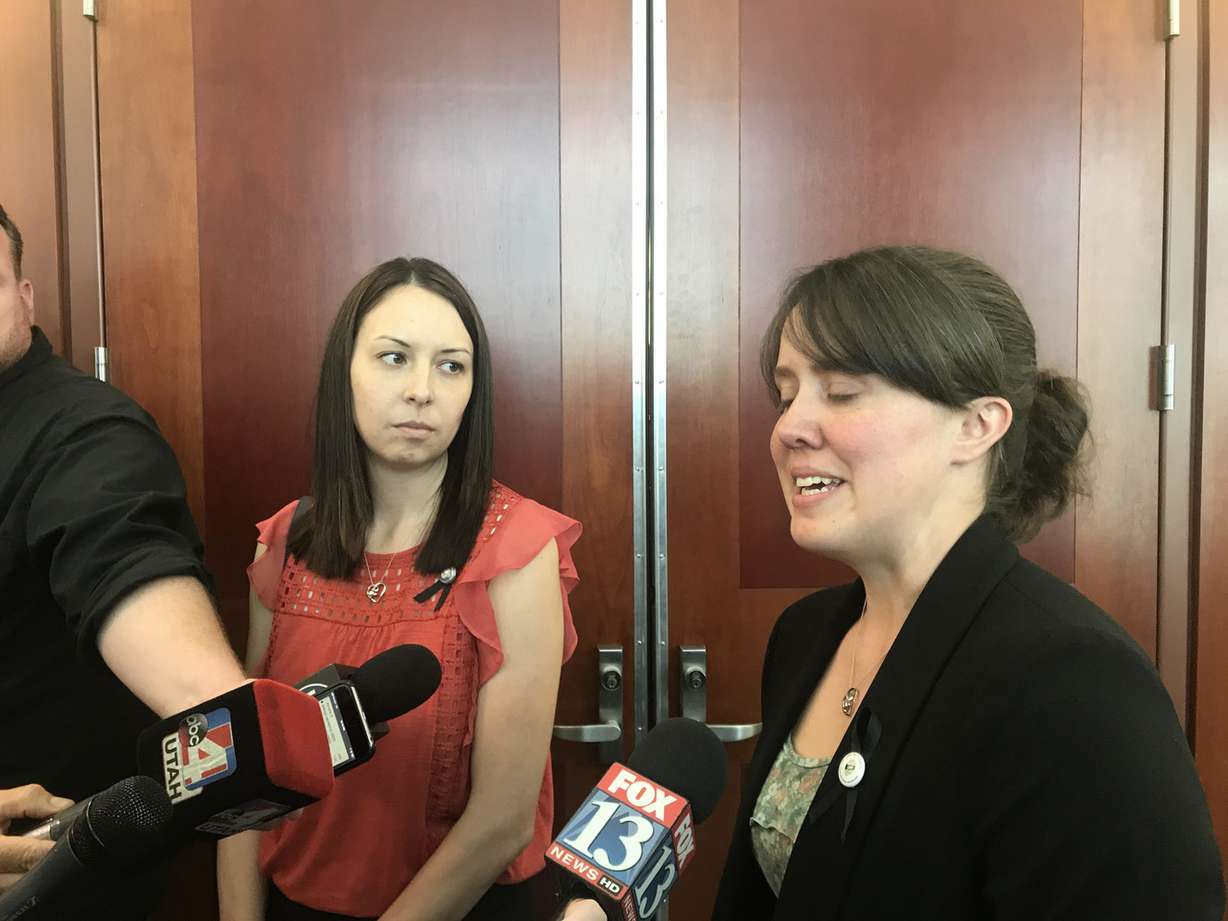 #knorr_pic
Julie Egelund told the court how Robinson, her sister, was her best friend.
"We did everything together and I miss her. I still reach for my phone to call her and text her. I have a deep empty place where she belongs," Egelund said.
She ended her comments by saying she could not forgive Billings, and that God would be his judge.
"For this I have to wash my hands and say 'God, this is for you … I cannot bear it anymore and my heart is empty,'" she said. "My heart bleeds and it can't be fixed.
"Live in your misery. … I'm done with you."
Katie Merrill agreed that there was no justice for her mother's death, and referred to Billings as the "monster in this room" when speaking to the court.
Billings' attorney, Nick Falcone, told the court that his client was "not well enough" to speak in court Monday. But he said his client did have remorse and made statements in his presentence report such as "I can't believe how stupid I am," "I can't believe I took somebody's life," and "I can't believe I've caused so much pain."
Still, at one point while West Valley code enforcement officer Marco Patino was addressing the court, he looked at Billings and said, "He can sit there and smile all he wants … " which prompted an outburst from Billings who said, "I'm not smiling."
Billings' attorneys quickly spoke with him as a deputy in the courtroom moved closer to the defendant.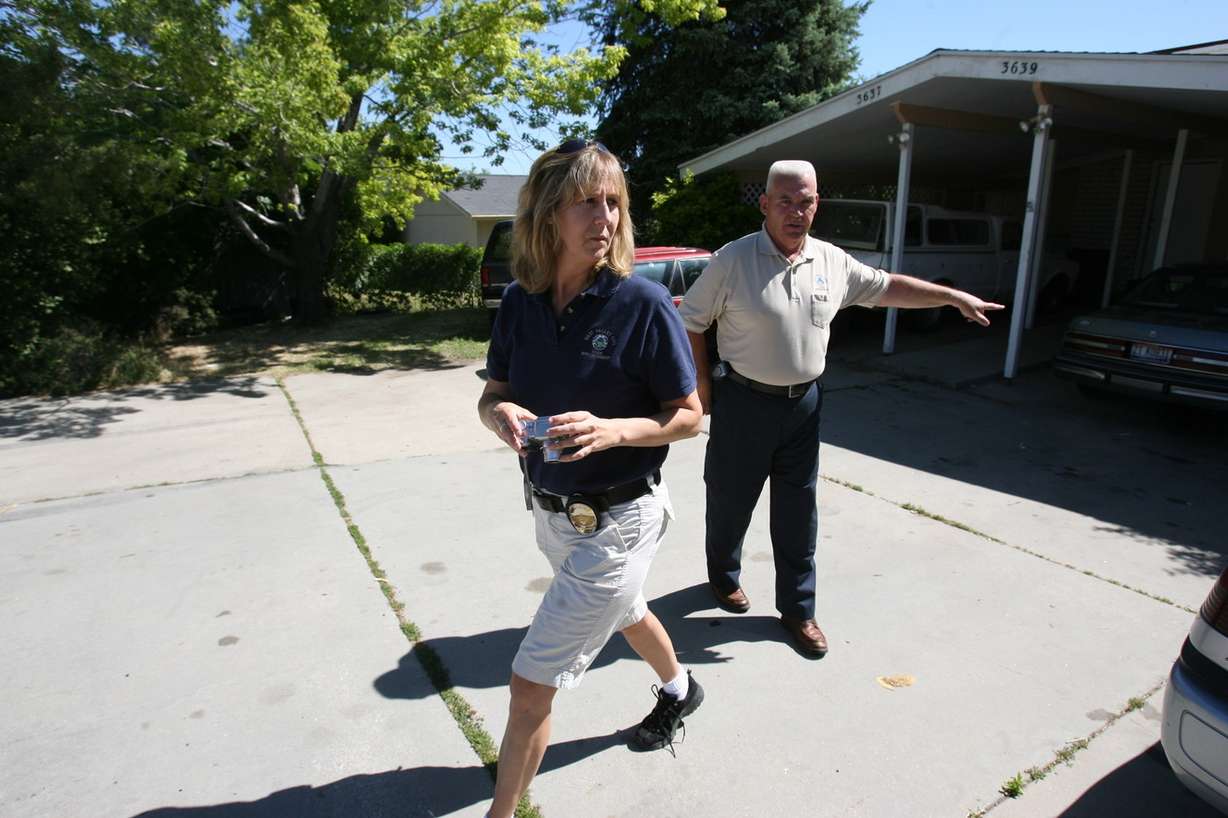 #robinson_pic
Many of Robinson's co-workers also talked about justice not being served by the sentence.
"Has no right to live. His purpose on this Earth has been served. He failed," one man said.
Many of the code enforcement officers who addressed the court said their jobs had become more difficult because of Billings. Now, some officers are told "it should have been you" when the try to issue someone a citation, referring to the Robinson shooting.
Knorr advocated for code enforcement officers to be able to carry a gun while on duty. She said her mom was police certified, even though it wasn't required for her job, and knew how to use a gun. Knorr said she wishes her mom had been given a fighting chance and that she would have been armed and shot Billings.
Despite their anger, Robinson's family said they would also honor their mother by performing acts of kindness to others in their everyday lives.
"There can be no justice for a crime like this. The world lost something. Of course, we're angry. But we also just want to honor mom and do constant acts of kindness for people. That's how she lived, that's how we're going to live," Merrill said.
"Love was more powerful in her life than anything," her brother, Jaren Robinson said. "I wish that all violence could end."
Jill Robinson was a bone marrow donor to her brother when he got leukemia.
"Her DNA is more me than I am now," he said.
Jaren Robinson compared his sister to a priceless vase, saying Billings' actions are the equivalent of knocking the vase off its shelf and shattering lives. He said he hopes everyone can "be more loving, be more forgiving, (and) control our tempers so no more beautiful vases are shattered."
×
Photos
Related stories
Most recent Utah stories