PROVO — When Chris Burgess was a standout high school basketball player in Southern California, the 6-foot-10 forward had a college decision to make — much like any other recruiting in basketball every year.
His decision came down to BYU and Duke.
When Burgess signed with Coach K and the Blue Devils, then-BYU coach Roger Reid famously quipped that he "let down 9 million Mormons" by not signing with the flagship institution of The Church of Jesus Christ of Latter-day Saints.
So you can say that Burgess' hire at BYU sends him full circle.
The active Latter-day Saint was announced as an assistant coach to Mark Pope on Tuesday afternoon, joining fellow Utah Valley assistant Cody Fueger on staff of the former Wolverine boss.
In addition, the Cougars also announced that former Southern Utah head coach Nick Robinson — another Latter-day Saint who played collegiately at Stanford — will join Pope's staff.
"I couldn't be more excited about having put together this staff," Pope said in a statement from the university. "This group is so capable and they check every box that I require of my assistant coaches: they're loyal, they're exceptionally competent at player development on the court and relationship building off, they're 24/7 guys and they all have ambitions of growing in this profession and becoming head coaches."
The new coach will formally introduce his assistants at a press conference Thursday afternoon on campus.
Burgess, 40, who finished his playing career at Utah under legendary head coach Rick Majerus, has been a member of Pope's staff for four years at Utah Valley, working primarily with the Wolverines' posts. He helped mentor Isaac Neilson during his time in Orem, and also prepped standout bigs like Akolda Manyang and Baylee Steele, who committed to Duquesne as a graduate transfer when Pope left Orem for the BYU job.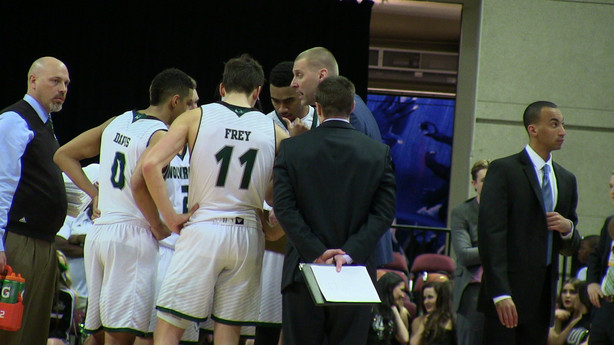 "Chris was one of the most highly touted recruits out of high school, played in a national championship game at Duke and was coached by one of the most fundamentally sound coaches at Utah in Rick Majerus," Pope said. "He pulls from his own personal experiences as a collegiate athlete and extensive experience as a professional career to not only teach these young men the fundamentals of the game, but to also help them grow as a players and people."
Burgess interviewed for the Utah Valley job, but was passed over for current head coach Mark Madsen, according to a source with direct knowledge of the interview.
So, too, was Fueger. A top assistant of Pope's at Utah Valley, the former BYU assistant and one-time Utah video coordinator under Majerus was installed as interim head coach at Utah Valley for about a week as university president Astrid Tuminez launched a full-time search for Pope's replacement.
When Madsen took the job, Fueger was released — and he quickly found his way back at BYU, where he was director of basketball operations in 2013 and helped the Cougars to 23 wins and an NCAA Tournament berth.
"Cody is a true veteran of coaching, having coached at the college level for the last 17 years in every region of the country," Pope said. "He's had experience in the highest levels of basketball, has recruited all around the world and has been mentored by some of the greatest coaches in the history of the game. Cody has a magical way of coaching players really hard while building strong relationships that last beyond their tenure under his tutelage."
Robinson, 39, comes to BYU most recently by way of Seattle University, where he spent two years as an assistant coach. Prior to his time in Seattle, Robinson was the head coach at Southern Utah for four seasons, accumulating a 28-90 record with two seasons of single-digit win totals.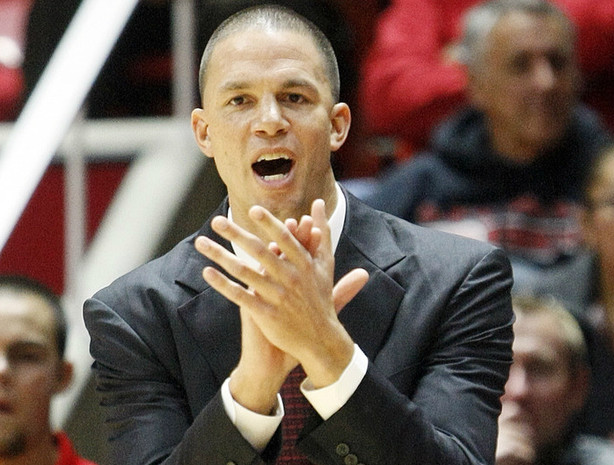 The Thunderbirds replaced Robinson with Todd Simon, and the former Stanford product spent a gap year traveling around college basketball — including several on the Wasatch Front — observing practice and figuring out what went wrong in his first career head coaching position.
Now Robinson, who served a two-year mission for The Church of Jesus Christ of Latter-day Saints in Brazil, is back in Utah as an assistant at one of the premier universities in the state.
"Nick and I have been good friends since we entered this business," Pope said. "He had an extraordinary career as a college player and student at Stanford where he won at a high level. He's had extensive experience at Stanford, LSU, Southern Utah, William Jewel and Seattle and is a true student of this game. He's passionate about mentoring these student-athletes and helping them reach their potential."
×
Related Stories