This archived news story is available only for your personal, non-commercial use. Information in the story may be outdated or superseded by additional information. Reading or replaying the story in its archived form does not constitute a republication of the story.
PROVO — Now that Mark Pope has been officially installed as BYU's next men's basketball coach, attention turns to who the 17th head coach in program history will bring in as an assistant.
Pope said during his introductory press conference Wednesday that he is "pretty far down the road" in assembling his staff, but admitted the next morning on BYUtv that it will likely take 2-3 weeks for his assistants to be finalized. That's no surprise, due to the policies and regulations involved in hiring at BYU, even in the athletic department.
But it also leaves Pope alone — the "lonely master," a la Jimmer Fredette, he joked — in the office as he tries to navigate the spring recruiting period that opens April 17.
Still, there are immediate contenders to fill roles on his staff.
"I've been blessed to work with a great staff at UVU, and I think we have a really good idea of where we're going with that," he hinted Wednesday afternoon.
With that in mind, let's take a look at a few candidates to join Pope at BYU — beginning with his former assistants at Utah Valley, as well as a couple of other prime contenders. There could be as much as three weeks to speculate, so leave your own ideas for who BYU should hire to join Pope in the comments.
Chris Burgess, UVU assistant
Yes, the one-time BYU recruit who "let down 9 million Mormons" when he signed with Duke in 1996, according to a now-infamous statement by former coach Roger Reid, is in an excellent position to come to Provo 23 years later as an assistant coach.
Burgess played 11 seasons professionally, mostly overseas and most recently in Dubai before joining Pope's staff at UVU in April 2015. After a standout career at Duke that finished at Utah under legendary coach Rick Majerus, Burgess, 39, could move up the road for his next coaching job without trading in his mailing address — something bound to keep his wife and five children happy.
He'll also be in contention to be the next head coach at Utah Valley, according to sources close to that search, and will obviously be interested in pursuing his first head coaching job. Whomever takes the UVU head coaching job could have an impact on whether Western Athletic Conference player of the year Jake Toolson decides to come back to Orem after [putting his name in the NCAA transfer portal Thursday evening.](<https://www.ksl.com/article/46530112/uvu-star-wac-player-of-year-jake-toolson-opts-to-transfer-again target=>)
As for the former Ute trading in his red swag for BYU blue? Burgess said he's already received some playful ribbing from former teammates like Britton Johnsen.
"Britton and I are really close, and I love talking to him every day about the game," Burgess told 1280 the Zone sports radio this week, before joking, "If things happen at the Y., I'm going to get a lot of crap. That's how it's going to be. But when they ask for tickets to the Utah game, I'm going to tell them no; they have to be there from the beginning."
Burgess also previously worked at Salt Lake Community College and Indian Hills in Iowa, so he'll have options. He could also be on the list of candidates to replace DeMarlo Slocum at Utah, after the former Gatorade Nevada player of the year joined T.J. Otzelberger's staff at UNLV.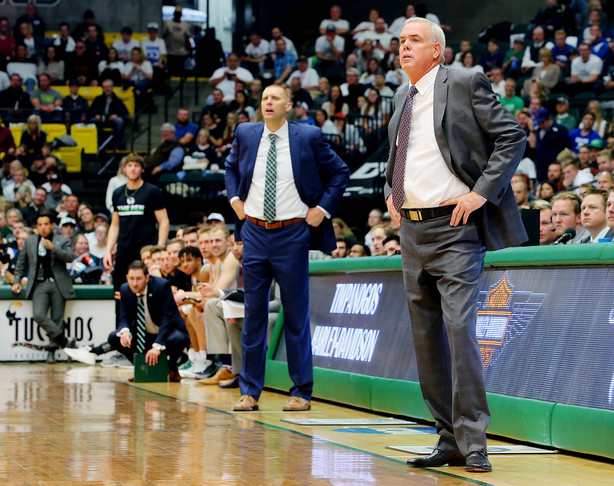 Cody Fueger, UVU assistant
Currently the interim head coach at Utah Valley, Fueger will also be in strong contention to assume the job left vacant by Pope. Fueger and his wife joined the rest of the UVU coaching staff at Pope's introductory press conference at BYU, but he was immediately named the interim head coach and was Pope's first hire when he took the UVU job.
A Utah graduate and former video coordinator under Majerus, Fueger spent two seasons as Dave Rose's director of basketball operations after also working at Utah State, UC Riverside and Louisiana Tech.
If Fueger isn't fast-tracked for his first full-time head coaching position, he could follow Pope back to Provo.
Eric Daniels, UVU assistant
A native of Salt Lake City, Daniels spent four seasons at Utah Valley with Pope during his record-breaking tenure in Orem.
The son of former Utah assistant Donny Daniels, who also worked at Gonzaga, UCLA and Cal State Fullerton, Eric Daniels played collegiately at NAIA Johnson & Wales University in Denver from 2004-08 before beginning a coaching career, first at his alma mater, then as a video analyst with the Orlando Magic. Prior to his time at UVU, Daniels garnered Division I basketball experience at Southern Utah during the 2008-09 season.
Bobby Horodyski, UVU director of basketball operations
A former college basketball player at Central Florida from 2011-13, Horodyski signed on as director of basketball operations at the beginning of Pope's UVU tenure. He spent two seasons as a graduate assistant at Wyoming, his only other college coaching experience, but helped the Cowboys to a 25-10 record and an NCAA Tournament berth in that time.
Mark Madsen, Los Angeles Lakers assistant
Madsen's flirtation with schools in Utah is no secret. A finalist for the BYU head coaching job, the recent Los Angeles Lakers assistant may be interested in moving his family to Provo to be closer to his parents and in-laws — though he'd prefer to be a head coach, according to multiple reports.
Madsen found success in the NBA, winning two titles with the Kobe and Shaq LA Lakers and earning the nickname "Mad Dog" because of his tenacious defense and rebounding. A graduate of Stanford, he's a member of The Church of Jesus Christ of Latter-day Saints who understands the unique culture, mission and status of the BYU basketball program in relation to the rest of campus, the community, and the church at-large.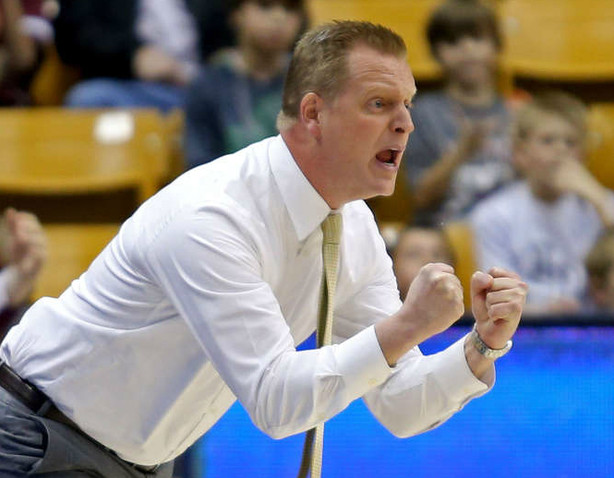 Quincy Lewis, BYU assistant
If BYU wants to retain any continuity from the previous regime, keeping Lewis on staff would be an ideal route.
A legendary head coach at nearby Lone Peak High School, Lewis retains significant ties to high school and AAU basketball coaches across the Wasatch Front — thanks in large part to his 12 years in Alpine, winning seven state titles and finishing 250-45 with the 2013 MaxPreps national champions.
But Lewis already has drawn interest from other jobs, sources have confirmed to KSL.com. After being passed over for the BYU head coaching position, has his time in Provo come to a close?
×
Related Stories