SALT LAKE CITY — Here are 10 stories you may have missed over the weekend. As always, click on the headline to read the full story.
1. Magnitude 4.0 earthquake hits southwest Utah, agency says
The U.S. Geological Survey reports a magnitude 4.0 earthquake hit southwestern Utah Saturday evening. The agency said the earthquake struck shortly before 9 p.m. and had an epicenter about about 77 miles north of Cedar City
2. U. police investigate attempted sexual assault on campus
University of Utah police are searching for information after a sexual assault was attempted on campus early Saturday morning near the south side of Rice-Eccles Stadium.
3. Salt Lake City councilwoman set to launch mayoral bid citing a track record of 'bold' leadership
Salt Lake City Councilwoman Erin Mendenhall, after spending six years on the City Council and a handful of community councils, says it's her leadership experience that sets her apart from the other mayoral candidates.
4. Missing Nevada man killed in Utah after truck crashes into car stopped on freeway
A Nevada man who was reported missing and endangered died early Saturday morning when the car he was driving stopped in the middle of a lane on I-15 and a semitrailer slammed into it.
5. Ken Garff family pledges $17.5M to Rice-Eccles Stadium expansion
Ahead of the annual Red-White game, the University of Utah announced that the Ken Garff family has pledged $17.5 million to the Rice-Eccles Stadium expansion project — the single-largest donation in Utah Athletics history.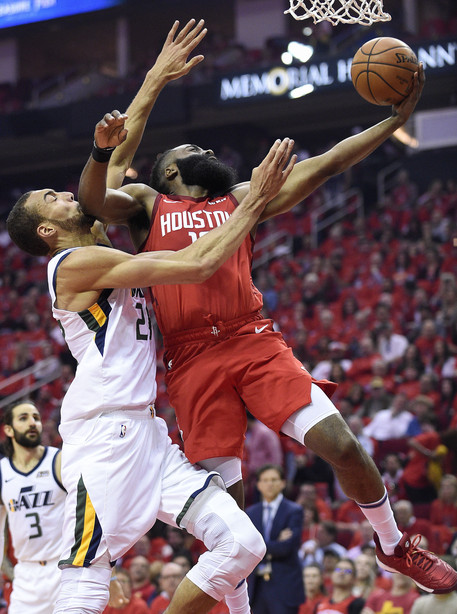 Sports
1. Rockets blast Jazz to take Game 1, 122-90
Harden went right and then went right into the paint where he passed it out to open shooters or found Clint Capela for lobs. Harden finished with 29 points, with 17 of those coming in the first half, as the Rockets rolled to a 122-90 win over the Jazz to take 1-0 series lead.
2. Tiger Woods roars to historic victory on rain-soaked final day at the Masters; Finau 5th
Woods' 2-under-par 70 led to a four-day total of 13-under 275 to reclaim a green jacket, one shot over Dustin Johnson, Xander Schauffele and Brooks Koepka.
3. Ex-Lakers assistant Mark Madsen hired as next coach at Utah Valley
After head basketball coach Mark Pope left Utah Valley to take the same job at BYU, the Wolverines began their search for the next man up.
His name is Mark Madsen, most recently of the Los Angeles Lakers.
4. Johnson scores 1st goal to help Real Salt Lake snap 4-match skid, 2-1 over Orlando City
Sam Johnson and Damir Kreilach scored on either side of halftime to help Real Salt Lake snap a four-match skid Saturday night with a 2-1 win over Orlando City SC at Rio Tinto Stadium.
5. Jason Shelley-led Red team claims 21-14 victory over White in annual Utes spring game
Led by backup quarterback Jason Shelley, the Red team claimed a spring 21-14 victory over the White team in front of the approximately 6,000 fans in attendance.
×