This archived news story is available only for your personal, non-commercial use. Information in the story may be outdated or superseded by additional information. Reading or replaying the story in its archived form does not constitute a republication of the story.
OREM — Mark Pope is moving on from Utah Valley.
No, he's not necessarily moving. He's just taking the job 5 miles up University Parkway at BYU, the university announced Wednesday.
And why not?
Pope, a former BYU assistant under outgoing coach Dave Rose, has taken the Wolverines to unprecedented heights in his four years with an office in the UCCU Center. He's led Utah Valley to back-to-back program records in wins, including the 26 win total of 2018-19, and finishes his tenure with a 77-56 mark.
So who is next in line to fill the big hat left vacant by Pope? The university will want to make a hire quickly, with an open recruiting period beginning April 17. But the school is searching for a new athletic director after the departure of longtime AD Vince Otuopal. Associate AD Jared Sumsion is running the department on an interim basis.
Cody Fueger, a former BYU basketball staff member who has been an assistant to Pope for four years, will be the interim head coach in Orem. Naturally, that makes him a candidate for the full-time position.
Here are five other candidates who should get a look.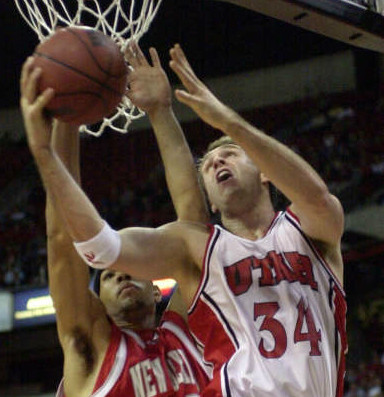 Chris Burgess, Utah Valley assistant
Pope's right-hand man in Orem for the past four years, Burgess played under college basketball hall of fame head coaches Mike Krzyzewski at Duke and Rick Majerus at Utah.
But Utah Valley was Burgess' first coaching job, which he took less than two years after finishing his playing career with Al Shahab in Dubai. The 39-year-old coach went on to mentor UVU's forwards. The 6-foot-10 former post helped produce talents like Isaac Neilson, Akolda Manyang and Baylee Steele.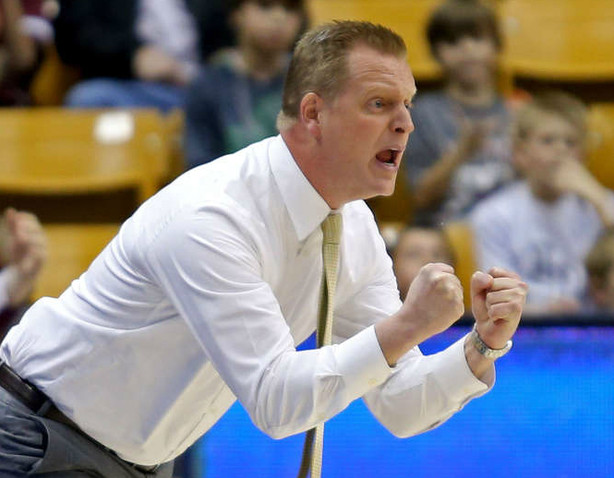 Quincy Lewis, BYU assistant
The interim head coach while BYU conducted its latest search, Lewis was promoted to the top spot in the program after Rose retired and Tim LaComb left the program. Known as a dogged recruiter with connections across the Wasatch Front — both in high school and the AAU circuit — Lewis turned nearby Lone Peak High School into a dominant state power and national brand in 12 years in Alpine prior to his arrival at BYU.
Lewis, a Timpview product who played collegiately at Dixie and Wagner College, went 250-45 with the Knights, including seven state titles, 10 region titles and the 2013 mythical national championship by MaxPreps.
If he is not retained by BYU as an assistant, Lewis is expected to be in contention for the job at Idaho State, according to a source with direct knowledge of the Bengals' hiring process.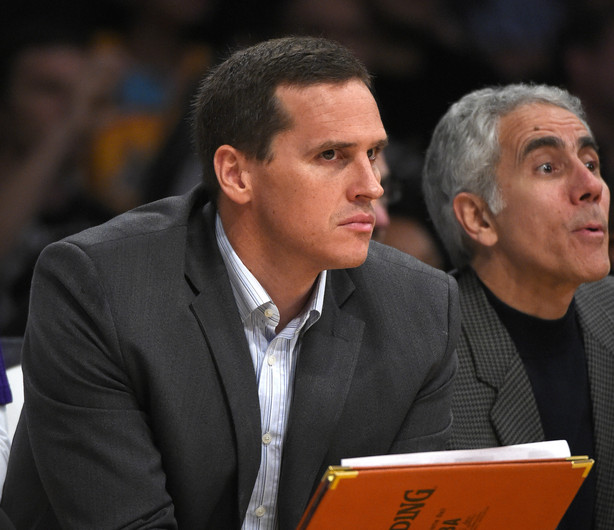 Mark Madsen, Los Angeles Lakers assistant
Reportedly a finalist for the BYU head coaching job, Madsen's future in Los Angeles may have changed with the recent surprise resignation of Magic Johnson as president of the Lakers.
Long-rumored to be on the way out alongside head coach Luke Walton, Madsen is a Los Angeles staple who won two NBA titles and is a coaching link to the days of Shaq and Kobe. But his wife is from Utah County, and Madsen — who grew up in California and played collegiately at Stanford — has interest in getting back into the college game.
As a member of The Church of Jesus Christ of Latter-day Saints, he'd be an ideal candidate for recruiting in Utah and Latter-day Saint talent across the country — much like Pope did at UVU in bringing in Wyatt Lowell, the program's first four-star recruit who went on to win Western Athletic Conference freshman of the year following the 2018-19 season.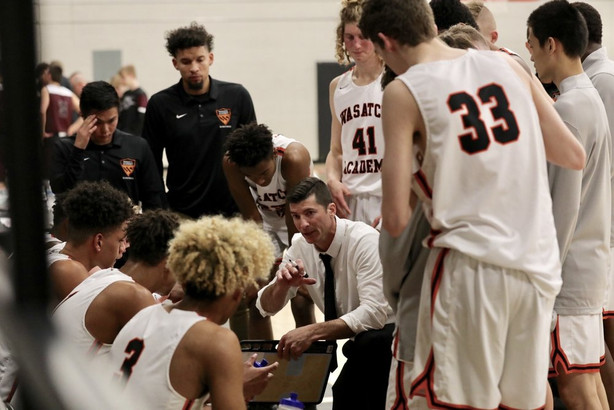 David Evans, Wasatch Academy
After spending three seasons in Utah County with Lone Peak, Evans took the head coaching job at prep school power Wasatch Academy in Mount Pleasant last year — but he's considered a fast riser in the world of basketball.
Evans went 67-14 with a Class 6A state title in his three years with the Knights, including a berth in the prestigious Geico National High School Invitational in his final year. At Wasatch, his team went 26-4 in 2018-19, including a trip to the high school national tournament that ended with a loss to acclaimed powerhouse Oak Hill (Virginia) Academy.
A BYU-Hawaii graduate, Evans was the program's all-time leading scorer with 2,053 points, and he helped coach the team to the 2011 NCAA Division II national championship game with stars Jet Chang and Marques Whippy.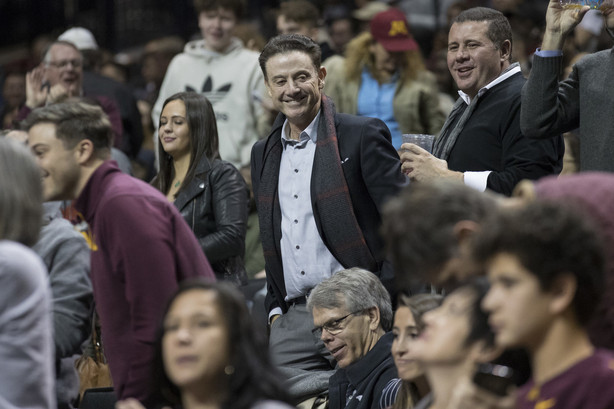 Rick Pitino, Panathinaikos (GRE)
An outside the box hire, as Pitino was famously and shamefully dismissed from Louisville in 2017 at the height of college basketball's sweeping bribery scandal. But if the 66-year-old coach of reigning Greek Cup champion Panathinaikos wants to get back into the college game, Orem would be an under-the-radar starting point.
Pitino recruited Pope to Kentucky, and the two have stayed close ever since — the college basketball legend even tweeted his endorsement of Pope this offseason. So why not reach out and test Pitino's interest in coming back to Division I basketball, at a school that plays in one of the backwater conferences in the nation?
×
Photos
Related Stories