This archived news story is available only for your personal, non-commercial use. Information in the story may be outdated or superseded by additional information. Reading or replaying the story in its archived form does not constitute a republication of the story.
PROVO — For the first time since 1996, BYU basketball will move into a season without Dave Rose on the bench, either as the 14-year head coach or an assistant.
Rose announced his retirement Tuesday afternoon, bring to close a storied career in Provo surpassed by few and unprecedented since the glory days of former BYU coach Stan Watts.
Rose ends his BYU head coaching tenure with a 348-135 record, including a 173-61 record in conference play. He took over a program that won one game in 2004-05 and led it to 13-straight 20-win seasons — including a 32-5 record in 2010-11, the final year in the Mountain West and senior season of national player of the year Jimmer Fredette that ended in the Sweet 16 of the NCAA Tournament.
His successor was not immediately named. Quincy Lewis, who has served an assistant coach at BYU since 2015, will lead the program as interim head coach. Prior to his time at BYU, Lewis coached at Lone Peak High School from 2004-15, leading the Knights to a 250-45 record, seven state championships and a mythical national championship from MaxPreps in 2013.
Thanks to prior experience — namely, athletic director Tom Holmoe specifically stating it when former football coach Bronco Mendenhall accepted a new job at Virginia — we know the candidate pool.
Head coaches at BYU are required to be active members of The Church of Jesus Christ of Latter-day Saints, and that leaves few candidates across college basketball and the NBA.
Here are five of the top names to watch over the coming days and weeks.
Rose's Retirement
Mark Pope, Utah Valley
Pope's inclusion on the list is obvious, and he's the top candidate for BYU.
The former BYU assistant under Rose just finished his fourth season as head coach a few miles north on University Parkway, wrapping up a program-record 25-10 season with a loss at South Florida in the quarterfinals of the College Basketball Invitational.
Pope is 77-56 as a head coach, including a 12-18 mark in his first season in 2015-16 when he inherited a roster from former head man Dick Hunsaker and immediately began overhauling the squad with junior college and Division I transfers.
Pope, 46, signed a six-year extension with Utah Valley through the 2022-23 season a year ago, an extension that increased his salary to $200,000 for the 2018-19 school year. With each passing season, that salary would've gone up $5,000 per year, beginning with the 2019-20 academic year.
If Pope moves to BYU, he and the university would owe Utah Valley a $200,000 buyout, according to the contract obtained by KSL.com last year.
Pope is an active member of the church that sponsors BYU, his wife Lee Anne is the daughter of the late Utah coach Lynn Archibald, and he has four daughters, including an oldest who just started high school at nearby Timpview High.
Pope did not fly with the Wolverines to their final game Monday against USF, remaining behind longer and following the team with several UVU staff members, according to a source close to the program.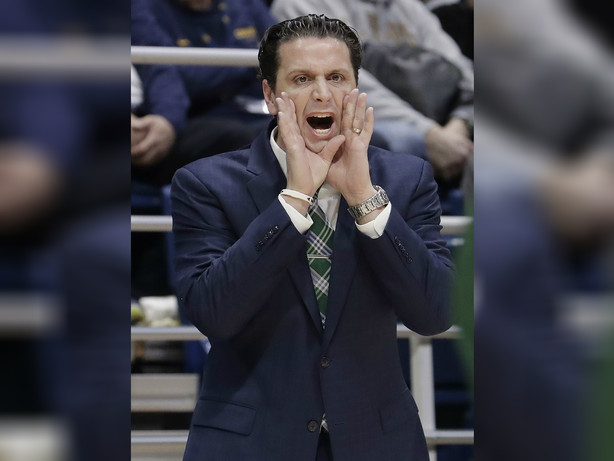 Barret Peery, Portland State
A Utah County native who grew up in Payson, Peery played collegiately at Snow College and Southern Utah before beginning his coaching career as an assistant with the Thunderbirds in 1995. He moved on to stints at Utah Valley, Portland State, Utah and junior colleges in Idaho and Iowa before landing with Herb Sendek's staff at Arizona State.
Peery, 47, followed Sendek to Santa Clara as associate head coach in 2016, then took over his first full-time head coaching position with the Vikings a year later.
A standout coach in the NJCAA, Peery is just 36-30 in two seasons with Portland State, finishing just two wins over .500 in Big Sky play (20-18).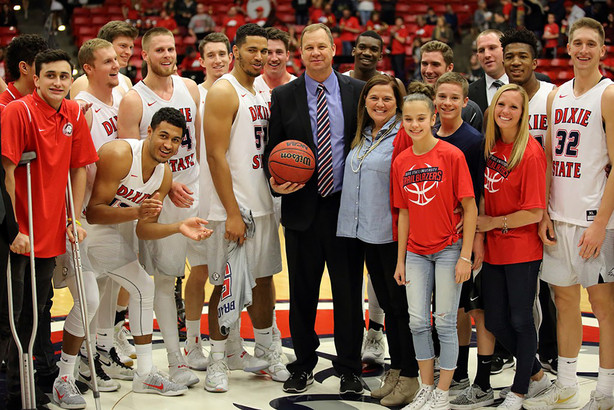 Jon Judkins, Dixie State
The brother of BYU women's basketball coach Jeff Judkins, Jon Judkins has spent 14 seasons on the bench at Dixie State.
The six-time PacWest coach of the year has compiled a 244-117 record with the Trailblazers, leading the St. George school from junior college to NCAA Division II and a shot at the Division I level next year.
Under Judkins, the Rebels-then Red Storm-then Trailblazers made eight NCAA Tournament regional appearances, including four-straight conference titles from 2009-13 and a spot in the Sweet 16 in 2011.
Prior to arriving at Dixie State, Judkins was head coach at Snow College for just under 13 seasons, posting a record of 284-128. He led the Badgers to a pair of Scenic West Athletic Conference titles in 1999 and 2000, earning SWAC coach of the year honors in both seasons.
Judkins played collegiately at Utah State, where he was the first-ever Aggie to record a triple-double and graduated in with a bachelor's degree in physical education in 1988.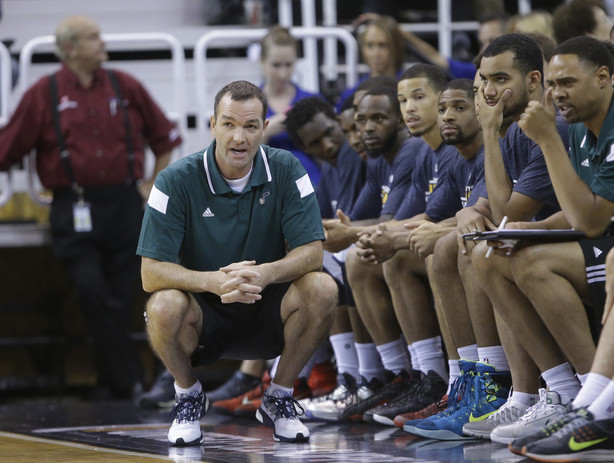 Alex Jensen, Utah Jazz (assistant)
A Ute becoming a Cougar? It's happened before, and the 42-year-old Jensen is not a far-reaching candidate.
Jensen was the Deseret News Mr. Basketball in 1994 and went on to play four seasons for Rick Majerus at Utah from 1994-2000. His career was interrupted for two years while he served a mission of The Church of Jesus Christ of Latter-day Saints in England, but he returned to help the Runnin' Utes to the best season in school history in 1998, a 30-4 record and a national championship game loss to Kentucky.
After a professional career in Spain, Japan and Turkey, Jensen returned stateside to coach with Majerus at Saint Louis before working with the Canton Charge in the NBA Developmental League prior to becoming a full-time assistant with the Jazz in 2013.
He's expressed little interest in coaching in college, but with Quin Snyder ingrained with the Jazz, could the time be right for Jensen to make a move?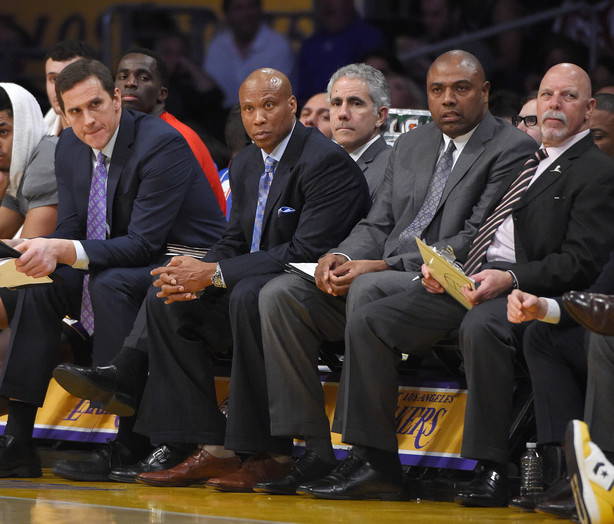 Mark Madsen, Los Angeles Lakers (assistant)
A native of Danville, California, and an alumnus of Stanford, Mark "Mad Dog" Madsen played in the NBA from 2000-09 with the Lakers and Minnesota Timberwolves prior to becoming a coach.
His first job came in Utah when he was an assistant for the now-defunct Utah Flash. Madsen moved on to coach two years as an assistant Stanford, then took a job as coach of the Los Angeles D-Fenders before moving up to the first team in 2013.
A two-time NBA champion who served a two-year church mission in Spain, Madsen, 43, has expressed interest in moving to college basketball before. He was a candidate to join Rose's staff as an assistant a year ago. That job went to former BYU standout Lee Cummard.
×
Photos
Related Stories