This archived news story is available only for your personal, non-commercial use. Information in the story may be outdated or superseded by additional information. Reading or replaying the story in its archived form does not constitute a republication of the story.
PROVO — It's been more than a week since BYU basketball coach Dave Rose announced his sudden and abrupt retirement.
Rose leaves the university as the program's all-time winningest coach by win percentage, and second in total wins. He'll go down as a legendary coach in BYU circles since coming to BYU as an assistant to Steve Cleveland, turning a program that won one game before his arrival into one that finished with 20 or more wins for 13-straight seasons during his time in charge.
BYU's search is underway, led by athletic director Tom Holmoe and other university officials. The head coach must be a temple recommend-holding member of The Church of Jesus Christ of Latter-day Saints, per Holmoe's statements when he was interviewing for a position filled by football coach Kalani Sitake, and BYU's own application has put a premium on basketball players and coaches with previous coaching experience.
Alex Jensen from the Utah Jazz interviewed with BYU administrators last week, according to a report in The Athletic. But he is no longer a candidate for the position, the Salt Lake Tribune reported Wednesday evening, and Mark Madsen from the Los Angeles Lakers has taken a larger role in the coaching searching, according to the Deseret News' Dick Harmon.
With that in mind, here are the pluses and minuses of five of the program's top candidates.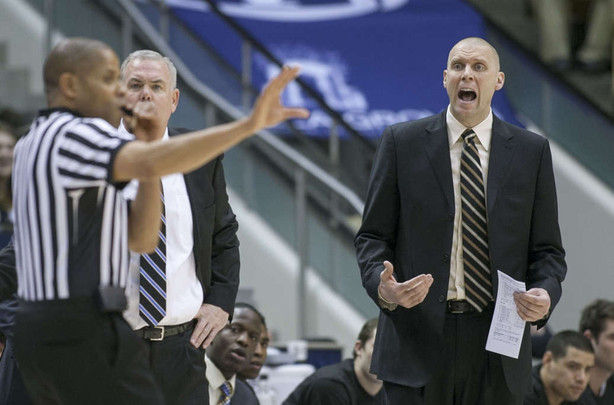 Mark Pope, Utah Valley
Plus: A former BYU assistant, Pope continues to be the leading candidate for the position, according to at least one person familiar with the BYU basketball program. The fourth-year coach at Utah Valley has taken the Wolverines to new heights, setting program records for wins in back-to-back seasons, including the 26-10 record in 2018-19 that finished in the second round of the College Basketball Invitational the night before Rose announced his retirement. Skilled at mentoring big men and an ace recruiter in the west and in Latter-day Saint basketball circles, Pope brings an immediate knowledge of BYU, college basketball, the West Coast Conference and the executive skills needed to run a program. Pope knows academics, too. All six of his seniors on the roster graduated in 2016, and he boasted a 100 percent pass-rate in his first three seasons.
Minus: Pope's commitment to BYU is unclear. He's a Kentucky graduate who helped the Wildcats to an NCAA championship in 1996 before a nine-year professional career that included seven seasons in the NBA. While he is an active Latter-day Saint, he may not consider BYU to be a destination school, but rather a step toward his ultimate goal — either in the NBA or the highest levels of college basketball, such as his alma mater, where head coach John Calipari just signed what is essentially a lifetime contract that will keep him in Kentucky blue through his retirement, or at least well beyond the original 2024 deadline. Pope also just signed a six-year contract extension at UVU.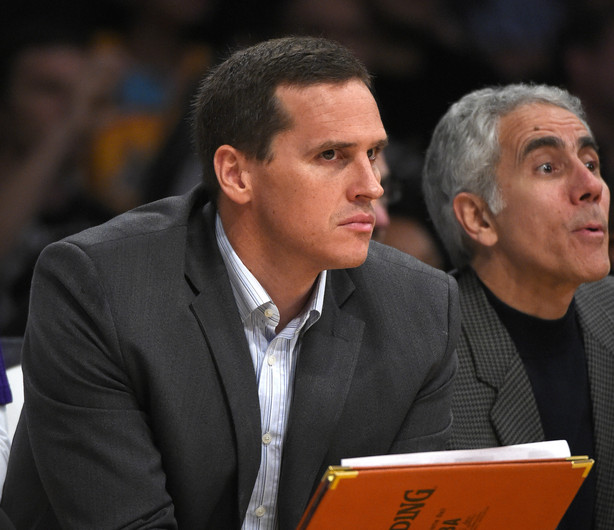 Mark Madsen, Los Angeles Lakers
Plus: It's hard to doubt Madsen's basketball credentials. The artist formerly known as "Mad Dog" led Stanford to four-straight NCAA Tournament appearances, including a Final Four berth in 1994, before a decade-long NBA career that included championships alongside Kobe Bryant and Shaquille O'Neal in 2001 and 2002. He averaged 2.2 points and 2.8 rebounds in 11 minutes of play during his NBA career before becoming a coach, first with the now-defunct Utah Flash, and then with the Los Angeles D-Fenders before taking a job with the Lakers in 2013.
Minus: A dream hire among several groups of BYU fans and boosters, Madsen is limited with his collegiate experience, namely with regards to recruiting. He helped coach and recruit to his alma mater 2012 and 2013, shortly after receiving a master's of public administration from Stanford. That's hardly a glowing endorsement of experience, especially with regards to recruiting to a school as unique as BYU's academic and ecclestiastical profile. While he owns a home in Utah County, how motivated will the 43-year-old Madsen be to remain at BYU for a lengthy tenure like those of his two predecessors, Rose and Cleveland?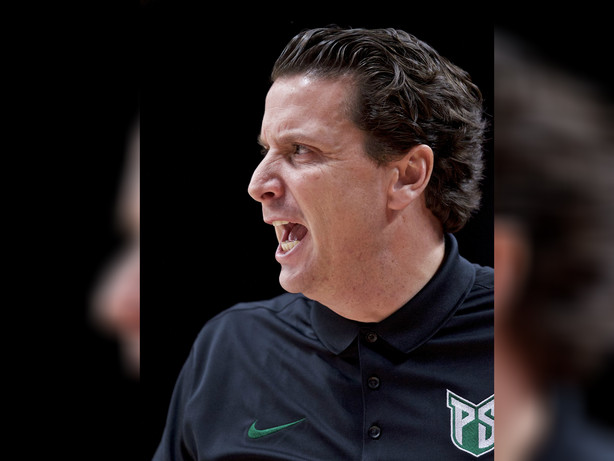 Barret Peery, Portland State
Plus: The only Utah County native on this list, Peery prepped at Payson High School before playing collegiately at Snow College and Southern Utah. He's well experienced in coaching and recruiting Latter-day Saint players, with stops at Utah, Utah Valley and the College of Southern Idaho prior to accepting his first full-time Division I head coaching job at Portland State.
Minus: While Peery was 181-29 as a junior college head coach, first in Idaho and then at Indian Hills Community College in Iowa, his Division I record is more spotty. He's 36-30 since taking over for the Vikings, including a 16-16 record in 2018-19 that included an 11-9 Big Sky run and a loss to Weber State in the first game of the conference tournament.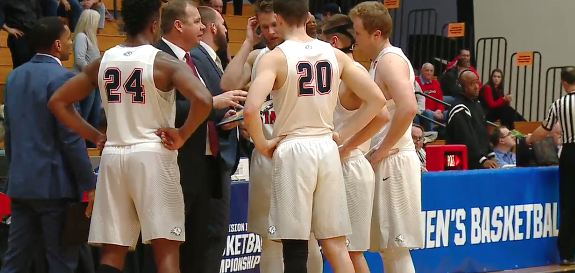 Jon Judkins, Dixie State
Plus: The last time BYU brought in a basketball coach from Dixie, it worked out well. Rose came to BYU after having previously coached only at Millard and Pine View high schools, and what was then a junior college in St. George. Judkins, who is the brother of BYU women's basketball coach Jeff Judkins, has won more than 200 games at the Division II era and is a six-time Pacific West Conference coach of the year with the Trailblazers. He recently celebrated his 500th career victory, a number that includes 284 wins from his time as head coach at Snow College. Under Judkins, the Trailblazers have been to eight NCAA Division II Tournaments, including the Sweet 16 in 2011, and he's built up one of the most difficult home-court advantages in the nation: 112-23 (.829) in 12 seasons at Burns Arena.
Minus: Experience is the biggest downside. Judkins has never coached at the Division I level, and the Salt Lake City native hasn't experienced Division I basketball since he played at Utah State. Back then, he posted the first triple-double in Aggie hoops history, and helped the Aggies to a PCAA title in 1987-88 and a berth in the NCAA Tournament.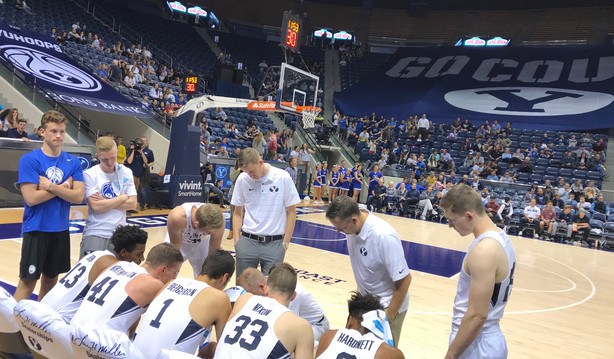 Quincy Lewis, BYU assistant/interim head coach
Plus: Continuity is rarely a bad thing, and Lewis has been part of the BYU program since 2015, gaining the title of interim head coach while the administration interviews for Rose's full-time replacement. Lewis' lone head coaching experience — at Lone Peak from 2003-15 — was marked by a 250-45 record, good for an .847 winning percentage; seven state titles; 10 region titles; and a mythical national championship in 2013 by MaxPreps. In eight seasons as a college assistant prior to coming to Provo, Lewis helped five teams win 20 or more games, including three national rankings.
Minus: As mentioned, Lewis has never been a head coach at the collegiate level, with assistant coaching stops at BYU-Hawaii (1995-97), Utah Valley State College (1997-02) and Southern Utah (2002-03) prior to going to work for the Alpine School District. A graduate of Dixie and Wagner College who prepped at Timpview, Lewis would be an asset on the next coach's staff for recruiting and continuity — but his head coaching potential boasts more question marks.
×
Related Links
Related Stories