Estimated read time: 7-8 minutes
This archived news story is available only for your personal, non-commercial use. Information in the story may be outdated or superseded by additional information. Reading or replaying the story in its archived form does not constitute a republication of the story.
PROVO — After four-straight seasons without an NCAA Tournament berth and the worst season since he got the job, BYU basketball coach Dave Rose has called it on his time in Provo.
The 61-year-old veteran head coach announced his retirement at a press conference Tuesday afternoon in the Marriott Center, emotionally putting the final stamp on his BYU career that finishes with the second-most wins in program history — trailing only the great Stan Watts.
The news was first reported by several national outlets, including ESPN, Stadium and CBS Sports, and quickly confirmed by local media as they made their way to Provo for Rose's final goodbye.
"I've always felt like these are all just numbers on a page," Rose said after someone rattled off his accomplishments. "But what I'll always remember are the players — the relationships I've had with the guys, with the coaches. These coaches are all my best friends.
"I talked to every one of those coaches over the years, and I can't thank those guys enough."
But his final years were met with angst from many in the fan base and across campus. Rose's teams haven't made the NCAA Tournament in four years, and his final season concluded with an embarrassing 80-57 loss to San Diego in the quarterfinals of the West Coast Conference Tournament and the first year without a postseason tournament invitation since 2004.
That caused Rose to battle within himself, from his "coaching mind" to his "coaching body," and right down to his "coaching soul," he said.
Finally, after struggling with this decision, he knew it was time to step away. He told his current players. His called his former players. He told his coaches, both those on his current staff and those who have moved on.
He even kept himself from crying when he met with each of his players, he said. After Tuesday's press conference, he'll head to the team's annual end-of-season banquet — where tears will likely flow even more freely as he takes in one final rendezvous with current stars Yoeli Childs, TJ Haws, Nick Emery, Zac Seljaas, and more.
"I don't really know what I'm going to do tomorrow," Rose said. "But I promise you, it's better than what I'm doing today."
He then deadpanned: "That's from my heart."
Quincy Lewis, who has served an assistant coach at BYU since 2015, will lead the program as interim head coach. Prior to his time at BYU, Lewis coached at Lone Peak High School from 2004-15, leading the Knights to a 250-45 record, seven state championships and a mythical national championship from MaxPreps in 2013.
At the start of the season, on Nov. 6, 2018, BYU announced a contract extension for Rose that would've guaranteed him through the 2020-21 season.
Instead, he'll walk away — on his own terms, he mentioned several times during his press conference. He's just 23 wins shy of passing Watts as the winningest coach in BYU basketball history.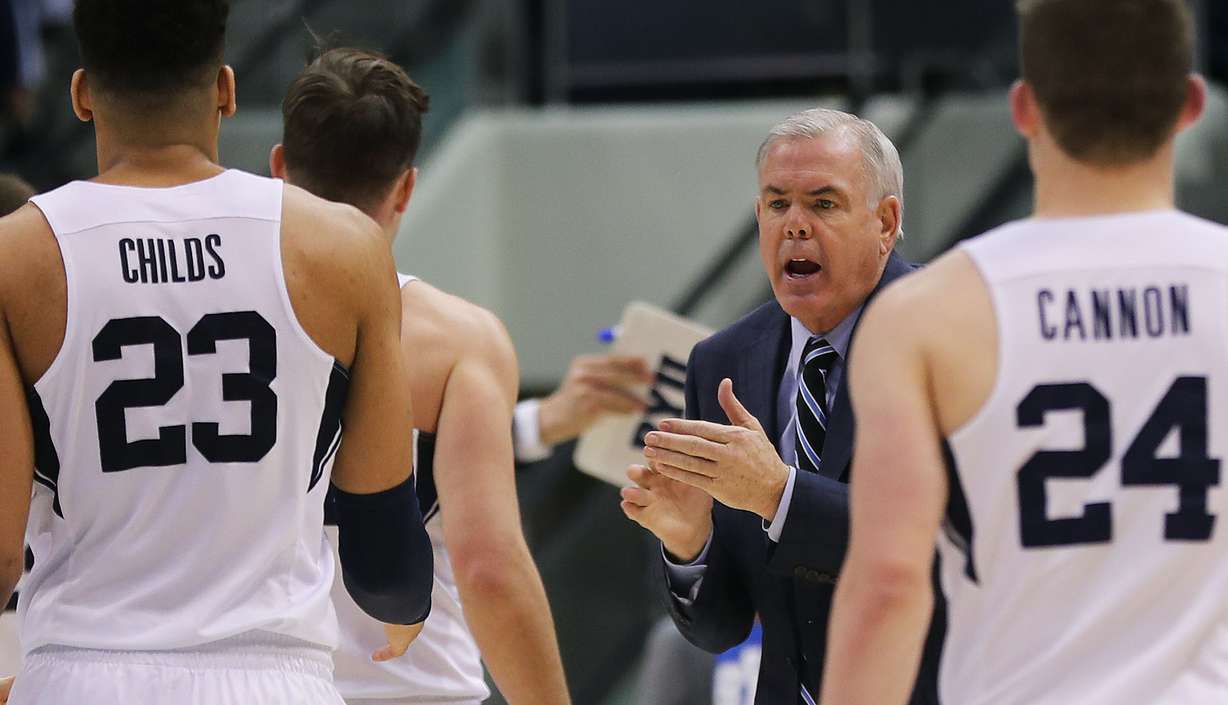 But those numbers don't matter, he stated a few times.
"They're numbers on a page," Rose said. "I'm not a big reader, so maybe that's why they don't matter that much. What I really hope is that people had fun: bringing their families, watching the guys play, coming to the Marriott Center. I hope everybody had fun."
Regardless of the results — or the way it ended — Rose's place in BYU basketball history is secure.
"Thank you, Dave," an emotional Tom Holmoe said by way of a brief introduction. "You've given your all to BYU basketball. Your record in this hallowed building is 200 wins … 27 losses. Isn't that something?"
BYU finished the 2018-19 season with a 19-13 record, its worst finish since 2004-05 when the Cougars went 9-21 in the final year of Steve Cleveland's tenure.
Now Rose joins his predecessor on the list of ex-BYU coaches.
But what a tenure it was.
Rose leaves BYU with a 348-135 record (pending the final appeal of the program's current NCAA sanctions), a string of 13-straight seasons with at least 20 wins that ended this year, and the highest winning percentage in program history (.722).
A former role player who helped Houston's "Phi Slama Jama" team to the national championship game, BYU was Rose's first Division I head coaching job. He excelled at the lower levels, coaching at stops that included Dixie State and Millard High School. But when a call from his church's flagship institution came, he jumped at it.
Rose moved his wife Cheryl and their children to Provo, and the rest is history. He won conference coach of the year honors three times, led the Cougars to four conference titles, eight NCAA Tournament appearances, five NIT appearances, eight seasons of at least 25 wins, and a magical run in the days of program legend Jimmer Fredette that included a national player of the year award and an NCAA Sweet 16 berth.
He even accomplished that incredible run of 30-win seasons while battling pancreatic cancer in 2009. A year after having tumors removed in June 2009, Rose led the Cougars to back-to-back 30-plus win seasons in 2010 (30-6) and 2011 (32-5).
His work with his foundation that benefits Coaches vs. Cancer will continue, as will his family's love of the university that has been home for two decades.
"I'm the biggest BYU fan there is," Cheryl Rose said. "I hope you guys let us come watch some football games, baseball games, volleyball games — and yes, some basketball games.
"I love BYU. And I love this man; he has given it everything he has. He's left it all out there, and that's all he has ever asked his players to do. I'm very proud of him."
Rose also led the Cougars during a time of transition, moving from the Mountain West Conference to the West Coast Conference. BYU never won a conference regular-season or tournament title in Rose's tenure in the WCC — a certain nationally renowned program in Spokane, Washington, seems to have a monopoly on those nowadays — but he did lead the Cougars to a 25-plus win season three times, including one as recently as a 26-11 record in 2015-16.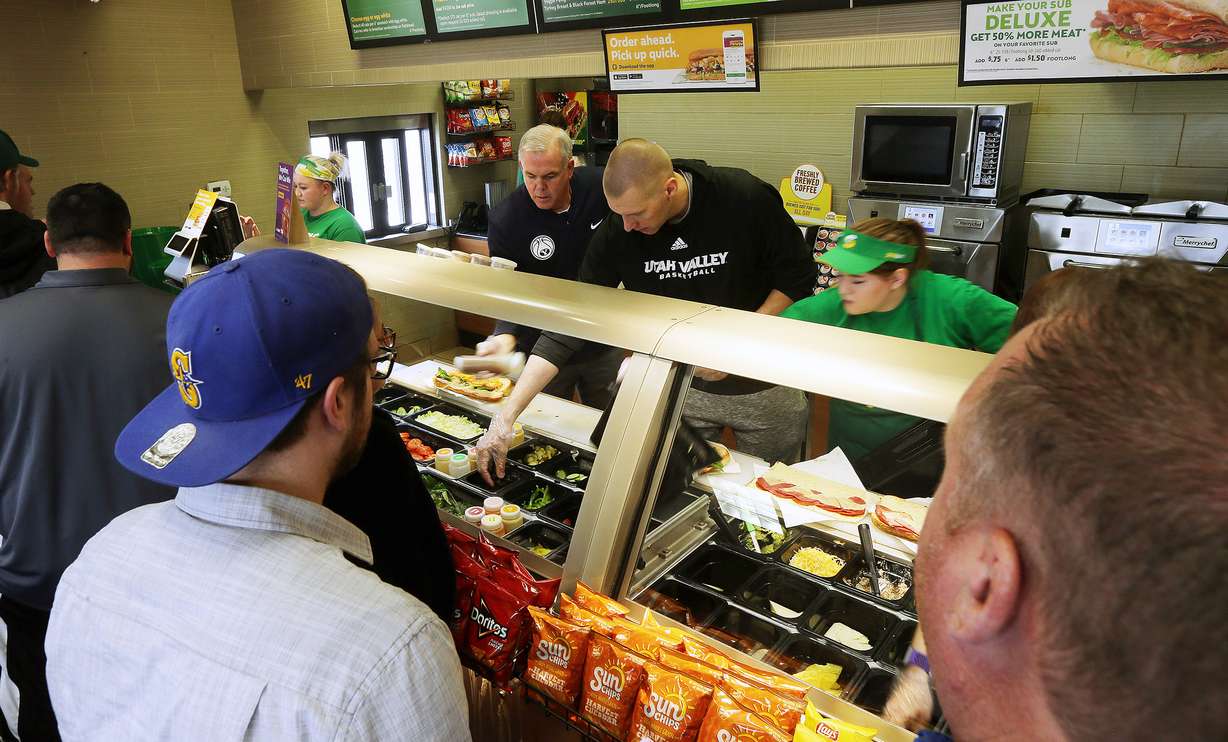 Of course, wins during the 2015-16 and 2016-17 season are in dispute with the NCAA due to an investigation alleging improper benefits received by embattled guard Nick Emery. The Cougars have appealed the NCAA's decision to strike all wins from Rose's record during Emery's first two seasons, but the case is currently in arbitration.
But the most recent season appears to have been the final draw. BYU finished 19-13, with an 11-5 record in conference play and the No. 3 seed in the WCC Tournament before its early exit. The Cougars were swept by the Zags — two of the worst losses in Rose's tenure at 30-plus point deficits each — and gave up a late lead to San Francisco at home to give the Dons a season sweep, as well.
BYU also lost to Saint Mary's on the road, struck back against the Gaels at home, and didn't lose a game to a WCC team outside the top-four for the first time since joining the league in 2011-12.
It added up to a pressure cooker job unlike many in college basketball.
BYU is a unique place, with a unique academic system, a unique code of conduct, and a unique atmosphere that both attracts and detracts in the recruiting pool.
But Rose owned it, and behind closed doors, his smiling, affable character was apparent to those who knew him best: the players, the coaches, the administrators — and even many in the press corps.
"I appreciate the media," Rose said after joking that he won't miss them. "You've been extremely fair, and I look forward to watching the next guy have to deal with it."
What's next for Dave Rose and his family? Not even the coach knows.
But it won't be anything like what he's been doing for the past 14 years.
"I don't know what is next for us," Cheryl Rose said while fighting back tears. "But I am so grateful for the many opportunities that we've had to be here at BYU, to experience this place, to be with these players. They are such great kids, and we are forever grateful for them."
---
Correction: An earlier version of this story mistakenly listed Rose's record as being 348-134.
×
Related stories
Most recent BYU Cougars stories