Estimated read time: 3-4 minutes
This archived news story is available only for your personal, non-commercial use. Information in the story may be outdated or superseded by additional information. Reading or replaying the story in its archived form does not constitute a republication of the story.
SALT LAKE CITY — Here are 10 stories you may have missed over the weekend. As always, click on the headline to read the full story.
1. Sandy man killed in West Valley rollover
A Sandy man died Sunday after a rollover crash in West Valley City. Police identified the man as Richard Alan Learned, 76. The crash was reported about 4:30 p.m. at 3696 S. Redwood Road. Learned's SUV was hit by a passenger car and rolled, and the man was partially ejected, West Valley police said.
2. Juab County train derailment causes propane release
A Union Pacific train derailment of 23 cars Saturday caused the release an unknown quantity of propane after one car overturned about six to eight miles south of Eureka, prompting the response of multiple emergency crews.
3. Man arrested in connection with Idaho homicide
Authorities have arrested a man in connection with the death of 23-year-old Charles McBride. Ben Savage, 36, was arrested at the Idaho Falls Airport Saturday on a Custer County warrant, Custer County sheriff officials told EastIdahoNews.com. He is being held at the Bonneville County Jail.
4. Will winter snowpack be enough to replenish Lake Powell?
Utah experienced a huge year for precipitation in the 2018-2019 winter, but everyone is wondering if it will be enough to compensate for past years of drought and help refill the state's reservoirs. Citizens are in particular looking toward Lake Powell, which has experienced steadily lowering water levels in the past decade.
5. Officials identify man killed in crash after police chase in Ogden
Authorities on Saturday identified a man who died in a crash after he led police on a short chase Friday evening. Jacob Michael Erebia, 24, was pulled over by an officer about 7 p.m. but "attempted to flee while the officer was speaking to him," Ogden police said in a statement released Friday. Erebia later lost control of the vehicle and crashed into a traffic pole.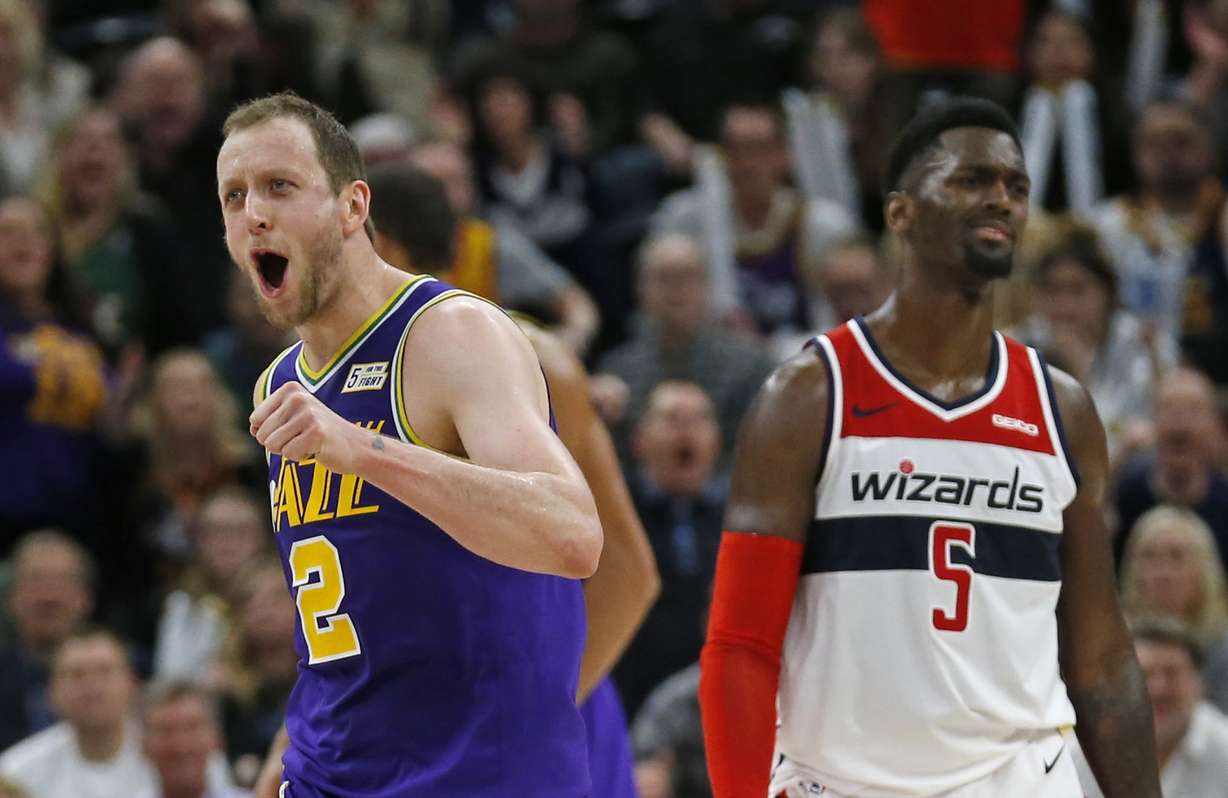 Sports
1. Jazz survive spirited Wizards effort in win
The Jazz were outscored by nine points in the fourth quarter and fell 115-112 to a team that wasn't playing for much. On Friday against the Wizards, it looked like the Jazz were in for a sequel.
2. Early mistakes prove costly for RSL in 4-2 loss to FC Dallas
Goal. Injury. Red card.
Those are the three plays a head coach does not want to see going against them in a match. Unfortunately for Mike Petke's Real Salt Lake squad, the first 20 minutes of their 4-2 loss to FC Dallas on Saturday featured all three.
3. Defense reigns as Salt Lake Stallions hold off San Diego Fleet 8-3
Joel Bouagnon scored on a 3-yard touchdown dive off a fumbled snap, and Josh Woodrum hit former BYU receiver Jordan Leslie with the two-point conversion to give the Stallions an 8-0 lead that held up until the fourth quarter en route to an 8-3 win Saturday night against the San Diego Fleet at Rice-Eccles Stadium.
4. Expansion side Toronto Arrows race past slow-starting Warriors, 64-31
The Toronto Arrows used a 21-0 run to start the second half, turning a 26-19 halftime edge into a 41-19 advantage to pull away for a 64-31 win Saturday afternoon over the Utah Warriors at Zions Bank Stadium in Herriman.
5. Mangum, Collie, Cougars reunite one last time for BYU pro day ride
For Tanner Mangum, it was just like old times — in multiple respects.
After spending the past three months at Mamba Sports Academy in Thousand Oaks, California, the former BYU quarterback returned to Utah to take part in BYU's annual pro day Friday in front of scouts from all 32 NFL franchises.
×
Most recent Utah stories