This archived news story is available only for your personal, non-commercial use. Information in the story may be outdated or superseded by additional information. Reading or replaying the story in its archived form does not constitute a republication of the story.
RIVERTON — Herriman resident Brandon Velasquez said his daughter was walking toward the car as she was leaving for school Friday morning when he suddenly heard her screaming.
"I see a shadow run around the side of the house. I basically thought it was a deer from the corner of my eye," he said. "I stepped out the door and said, 'What's going on? Did you see a deer?' And she was like, 'No, a mountain lion just ran out from under the car!'"
She initially thought it was a cat as it bolted from behind the right tire but quickly realized it was a mountain lion when she turned to look as it ran past her, Velasquez recounted.
"She said she didn't realize they had such bushy tails, so that's how I knew she was telling the truth, and it wasn't a figment of her imagination," Velasquez said.
Later, when Velasquez's son went out to the driveway, he found two long scratch marks on the ground where Velasquez said the cougar must have stood.
Velasquez said he tried to get in touch with animal control and the Department of Wildlife Resources but soon saw on the news that two elementary schools in the area were already sheltering in place while authorities searched for the cougar.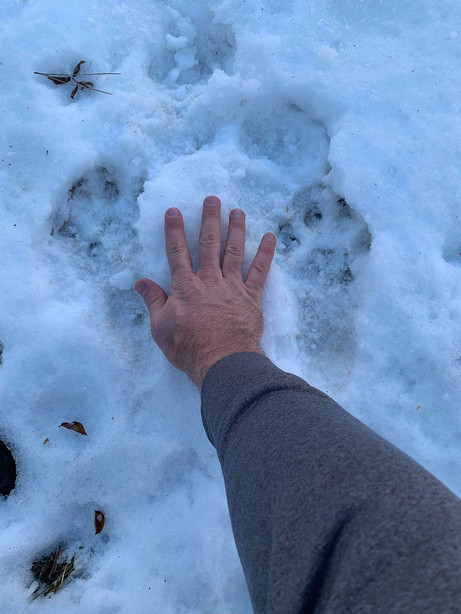 The shelter-in-place protocol at Foothills Elementary School, 13717 Shaggy Peak Drive in Riverton, and Blackridge Elementary School, 14131 Rosecrest Road in Herriman, was lifted Friday morning, a couple hours after the cougar was initially spotted.
The Department of Wildlife Resources said the cougar was caught on video in the Riverton and Herriman area but has since left. Officials have not yet released information about the cougar's current location but encourage residents to "stay vigilant."
Riverton resident Wade Tycksen posted a video of a cougar on Facebook, saying, "As if the earthquakes weren't enough this morning, I had a mountain lion hop my back fence and run through my yard while I was sitting in the hot tub. FREAKED ME OUT!!"
Two small earthquakes hit Bluffdale Friday morning, and the effects were felt throughout Salt Lake and Utah counties.
×
Related Stories