Estimated read time: 2-3 minutes
This archived news story is available only for your personal, non-commercial use. Information in the story may be outdated or superseded by additional information. Reading or replaying the story in its archived form does not constitute a republication of the story.
SALT LAKE CITY — Two small earthquakes hit along the border of Salt Lake and Utah counties Friday morning.
A quake with a magnitude of 3.2 struck at 5:03 a.m., and another with a magnitude of 3.7 hit at 5:10 a.m. The quakes had initial magnitudes of 3.3 and 3.8 but were later downgraded, according to the U.S. Geological Survey.
UPDATE from USGS now has them the same depth but slightly smaller; 3.2 and 3.7 pic.twitter.com/Zenn7tnjqq

— Mary Richards (@kslmrichards) February 15, 2019
The 3.2 earthquake was a foreshock to the larger one that came just a few minutes later, U.S. Geological Survey geophysicist Robert Sanders told KSL Newsradio Friday morning.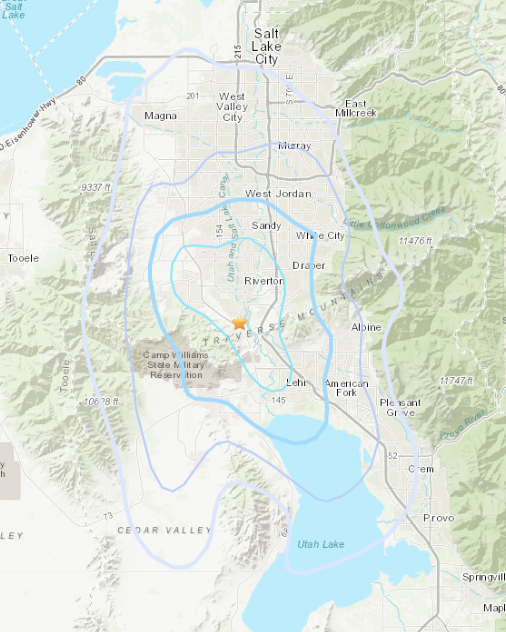 Both quakes began about 5.5 miles deep in Bluffdale but were felt throughout the area. The quakes' epicenters were within 200 yards of each other, which is not uncommon for a series of small earthquakes, Sanders said.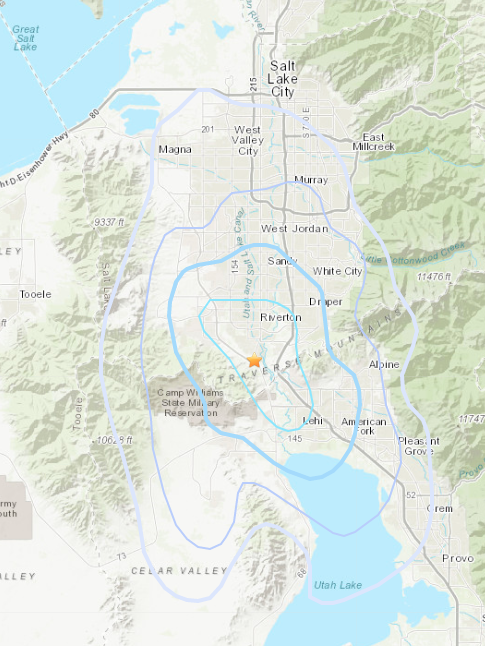 It's unlikely that an earthquake stronger than magnitude 3.7 will happen in the coming days, but it's not out of the question, University of Utah Seismograph Stations Director Keith Koper said.
"We'd really refer to this as an earthquake sequence," he said.
The Bluffdale earthquakes were "typical shallow quakes," which means they were felt with more intensity in a smaller area, Sanders said. Deeper quakes are felt throughout a wider area but with less intensity.
The quakes' duration depended on where they were felt. Those closer to the epicenter may have experienced shaking that lasted longer, Sanders added.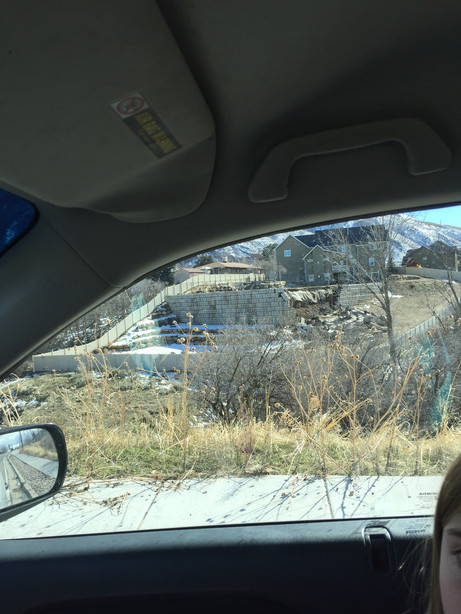 No damage was initially reported, though some reports have since filtered in. And there was a frightened cat.
You probably felt the quake this morning in Utah County -- and so did this poor kitty! This video was sent to us by Jacob Scott after the earthquake scared his cat in Herriman. Thanks, Jacob! #KSLTV#Earthquake#utahearthquakepic.twitter.com/YYmiAzTVre

— KSL 5 TV (@KSL5TV) February 15, 2019
The American Red Cross urges people to prepare for earthquakes by having an earthquake preparedness kit, making a plan and being informed.
"This was literally a wake-up call," said Rich Woodruff, director of communications and marketing for the Utah and Nevada Region of the American Red Cross.
Pick safe places in your home to take shelter in the event of an earthquake, the Red Cross says. Those could be under a piece of furniture or against a wall that is in the center of the building away from windows, according to the Red Cross.
For more information about earthquake preparedness, visit redcross.org.
Listen to this! Justin Scott heard this at his home in Riverton from one of this AM's earthquake!!!! #KSLTV@KSL5TV@LoriPrichardpic.twitter.com/M8es6DH4LF

— Caitlin Burchill (@newsyCaitlin) February 15, 2019
Contributing: Amanda Dickson and Brian Martin, KSL Newsradio; Jacob Klopfenstein, KSL.com; Ladd Egan, KSL TV
×