Estimated read time: 3-4 minutes
This archived news story is available only for your personal, non-commercial use. Information in the story may be outdated or superseded by additional information. Reading or replaying the story in its archived form does not constitute a republication of the story.
PROVO — BYU photography professor Robert Machoian grew up as a musician and played in bands until he was 25.
As the son of a music teacher, Machoian, 40, always thought he would become a professional musician. But as Machoian aged and started a family, the California native gradually found out he wouldn't be able to make enough money as a musician.
Letting go of that dream was part of the inspiration for Machoian's new short film, "The MINORS," which has been selected for the 2019 Sundance Film Festival.
"I just wanted to make a film that looked at the beauty of dreams," Machoian said. "We each have them. We never really let them go even as we grow up."
In the film, a group of kids invites their grandfather to be a part of their band.
The film will be screening as part of Shorts Program 3 at Sundance, on Jan. 25 in Park City, Jan. 26 in Salt Lake City, and Jan. 27 and Feb. 1 in Park City. For more details on how to see the film, visit sundance.org/projects/the-minors.
The kids in the movie are played by Machoian's sons, and Machoian's dad plays the grandfather. It was shot in Provo, in the basement of Machoian's home and at his father's house.
It's the third time a project of Machoian's will be featured at Sundance, he said. Machoian had films at the film festival in 2010 and in 2013, he said.
It's exciting to have a short film selected for Sundance because of the extremely small chance your film will be chosen, Machoian said.
"It's obviously unbelievable," he said. "To actually end up getting a phone call and being invited is just unreal. It's a really unbelievable opportunity."
Over 9,400 short films were submitted to the Sundance Institute, and only 73 of those made the cut to be featured at the festival this year, according to the Sundance website.
Machoian wrote, directed and co-produced "The MINORS." He also collaborated with BYU student Oscar Jimenez, who did the cinematography for the film.
His earlier work was more realist in style, blurring the line between documentary and fiction, Machoiain said. "The MINORS" is more abstract, though.
"With 'The MINORS' in particular, I wanted to stylize it a little more," he said. "The audience knows I'm telling you a story."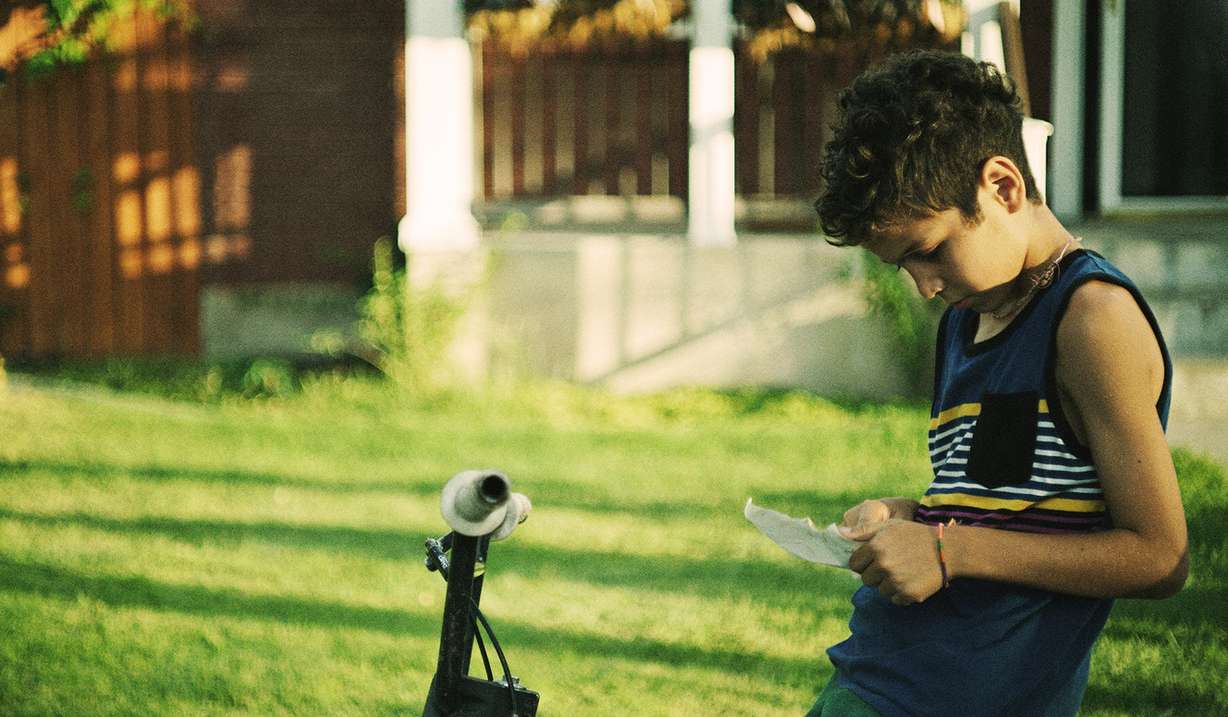 Machoian is entering his fourth year as a professor in the photography department at BYU.
He has previously cast his father and sons as actors in other projects, he said. Part of the reason he wrote "The MINORS" was because his sons wanted to make another movie with him. Making movies with your family has its ups and downs, but can be very rewarding, Machoian said.
"That's really exciting," he said. "And then to have it be at a festival like Sundance — it's like you get to celebrate together this piece of work you made."
Machoian just finished shooting his next film in Kanosh, he said. It's about a family with a husband who is trying to save his marriage, but is doing a really bad job at it. He's now editing the project.
Machoian is also working on a short film with BYU students about a girl who does singing telegrams, he said. That will shoot sometime this spring.
For now, though, Machoian is just enjoying being part of the festival.
"You're really hopeful you can get your film into Sundance because it's such an amazing opportunity," he said.
×
Photos
Related stories
Most recent Entertainment stories