Estimated read time: 4-5 minutes
This archived news story is available only for your personal, non-commercial use. Information in the story may be outdated or superseded by additional information. Reading or replaying the story in its archived form does not constitute a republication of the story.
PARK CITY — As Sundance Film Festival programmers talked about the festival's perennial forward-thinking outlook, Sundance Institute Executive Director Keri Putnam championed the 2019 festival's theme: "Risk Independence."
"Art can't spark conversation if it's playing it safe," Putnam said.
The 2019 Sundance Film Festival began Thursday with an opening day press conference, followed by several first-day film screenings.
The Thursday afternoon press conference featured Sundance Institute founder Robert Redford, as well as Sundance Film Festival director John Cooper and festival programming director Kim Yutani. Several other festival programmers also spoke at the event.
Redford, 82, spoke briefly at the press conference before leaving the stage and turning it over to the programming staff.
He hinted at limiting his involvement with kicking off the festival moving forward. Redford said he has missed getting to see the films at Sundance over the years and being part of what filmmakers are doing at the festival.
After helping start the festivities for the last 34 years, he said it might be time to move on.
"I think we're at a point where I can move on to a different place," Redford said.
The 2019 Sundance festival may carry some extra significance for Redford. It will be the first festival since the Hollywood legend semi-announced he was retiring from acting last fall. Redford later walked back that claim, so it's unclear whether or not he'll return to the big screen.
The festival continues through Feb. 3 in Park City, Salt Lake City and at the Sundance Mountain Resort. Festival programmers selected a total of 241 projects from 49 countries, including 112 feature films and 73 shorts, according to the Sundance Institute.
Redford also thanked members of the press in attendance at the press conference.
"Without your involvement, we wouldn't be seen or known much, so thank you for that," he said.
Redford also gave special recognition to the volunteers who help run the festival each year. They stand outside in the cold welcoming people and helping them find their way around the festival.
"I just think they really deserve a lot of credit for that, and I honor them," Redford said.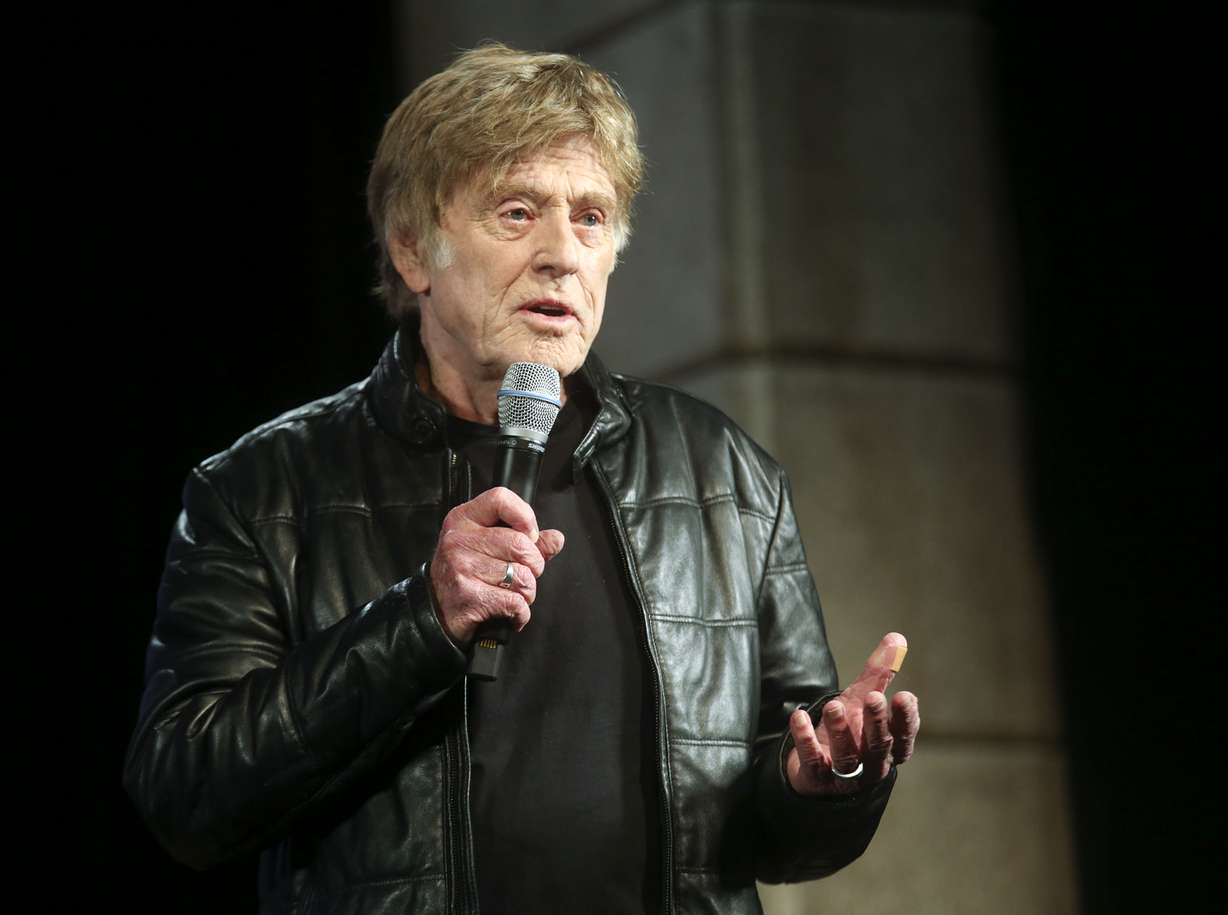 Putnam said the 14,200 projects submitted to the 2019 festival for consideration is a record number.
Though she acknowledged its importance in bringing art to people, she criticized the way the media industry is changing and consolidating in the "streaming age." Putnam said commerce shouldn't be driving the creation of art.
"That means that stories, content and information are being distributed with an eye on views and clicks rather than depth and risk," she said. "It's commerce, not purpose, that's driving most storytelling, which, of course, is fine as far as it goes, but it's dangerous when there's few alternatives."
Those sentiments were part of what led the Sundance Institute to focus even more on the film festival's diversity, Putnam said.
Festival organizers included demographic information on the films and projects selected for each program of the festival. That's the first time a major film festival has published such information, she said.
The organizers also thought about diversity when considering how the festival films were entering the world. Though the artists featured at Sundance are from a diverse background, in previous years, they were debuting their work to mostly white, male audiences, Putnam said.
"Diversity and inclusion are built into the founding DNA of the Sundance Institute, but this year we realized we had a blind spot," she said.
They sought to change that for this year's festival. Now, 63 percent of members of the press accredited for the festival are from "underrepresented groups," Putnam said.
Some of those first-time Sundancers are being provided with stipends, mentorship and community events courtesy of donations from some foundations and companies, she added. That will allow them to be fully included in the festival happenings.
Sundance festival director of programming Kim Yutani said she and her team members have each seen thousands of films as they whittled down the program.
"I love this program this year," she said. "I'm really proud of it. I hope the people enjoy it as much as we enjoyed putting it together."
Festival director John Cooper said the organizing team is excited to finally hand things off to the audiences.
"Now it's yours, people — enjoy," he said.
Watch the full replay of the press conference below. If you can't see the video, you can watch the press conference by clicking this link.
Stay tuned to KSL.com for continuing coverage of the Sundance Film Festival.
×
Photos
Related stories
Most recent Arts & Entertainment stories