WEST VALLEY CITY – Family and friends are mourning the death of a Utah National Guardsman.
Corey Holmgren, 35, died suddenly at the West Valley Family Fitness Center on Saturday afternoon. Authorities say Holmgren was swimming laps when he went under at some point and didn't resurface. Lifeguards attempted to revive him, but could not save him.
The cause of Holmgren's death is still under investigation.
His older brother, Justin Holmgren, said their family is still in shock.
"We're grieving and we're incredibly sad," he said. "If we could snap our fingers and have him back right now, we would take him back in a second."
Justin Holmgren also talked about his younger brother as being the kind of man people were naturally drawn to.
"He just drew people in, everybody," said Justin Holmgren. "Not a lot of people could do that, but he could."
Corey Holmgren leaves behind a wife and three young children. His wife is also expecting a baby.
"They know how much their dad loved them and they can hopefully learn from his example for the rest of their lives. Because he is just such an incredible man," said Justin Holmgren. "As his older brother, I'm going to do my best to live more like him."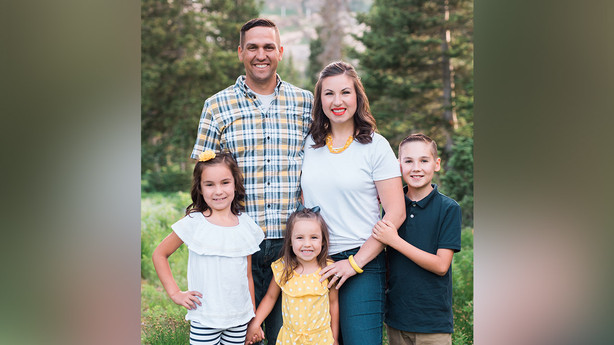 Holmgren was a Captain with the Utah National Guard and a member of the 19th Special Forces Group at Camp Williams. On Sunday, the Guard released a statement saying:
"We are shocked and saddened by the loss of Cpt. Holmgren. He was a phenomenal chaplain and Soldier and his loss will be felt deeply within our ranks," said Maj. Gen. Jefferson S. Burton. "Our prayers are with his wife and children."
A GoFundMe page* has been set up to help Holmgren's family.
KSL.com does not assure that the money deposited to the account will be applied for the benefit of the persons named as beneficiaries. If you are considering a deposit to the account, you should consult your own advisors and otherwise proceed at your own risk.
×
Photos
Related Stories