This archived news story is available only for your personal, non-commercial use. Information in the story may be outdated or superseded by additional information. Reading or replaying the story in its archived form does not constitute a republication of the story.
SALT LAKE CITY — As inversion season sets in, Utah has two new monitors to keep an eye on air quality.
The new monitors are located in Murray and Magna and were installed earlier this month.
"These additions will better enable our scientists to understand the full effects of air pollution across the valley and provide residents with the best data on air in their neighborhood," Utah's Department of Environmental Quality tweeted on Saturday.
Congratulations! This month, Utah Department of Environmental Quality's Division of #AirQuality added two new members to it's family of air monitors.

For the latest conditions, visit https://t.co/rz5IK3fCF4. pic.twitter.com/2IAkW35PDM

— Utah DEQ (@UtahDEQ) December 8, 2018
As pollution levels rose to yellow and orange indications Sunday, some people endured the bad air, while others escaped it.
"I have asthma. I try to get out at least not be too active, but I try to get outside every day," said Andrea Henderson.
Henderson spent the morning down in the valley, feeding seeds to birds at Liberty Park.
It's difficult to see just how thick the smog is from the valley floor. A few thousand feet up, things became clear.
"Pretty disgusting looking back on the valley and knowing that you live down in that bowl of soup," said Eric Smith.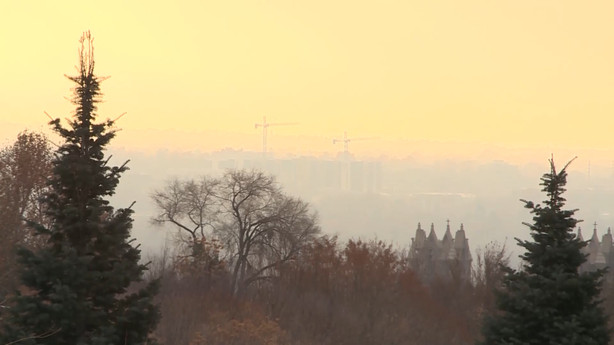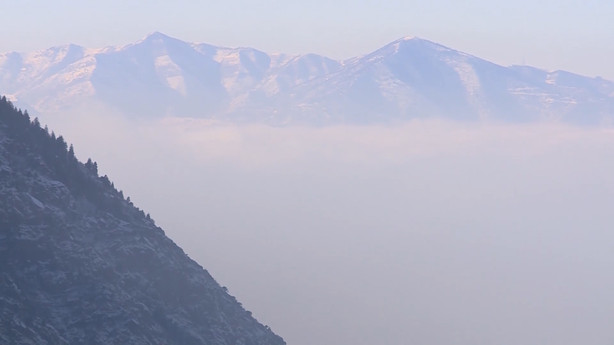 Smith and several friends spent the morning in Little Cottonwood Canyon, high above the inversion layer.
Robin Kolff spent the afternoon snowshoeing in the canyon. She said it was a good escape from the pollution in Draper.
"Makes everything better. The sun always makes everything better," she said.
According to the DEQ, pollution levels may improve by Tuesday.
Read more:
×
Photos
Related Stories