Estimated read time: 5-6 minutes
This archived news story is available only for your personal, non-commercial use. Information in the story may be outdated or superseded by additional information. Reading or replaying the story in its archived form does not constitute a republication of the story.
SALT LAKE CITY — Fewer and fewer cities are willing to host the Olympics because of the sheer cost to put on the games — it can cost host cities billions.
But organizers of Salt Lake City's bid to host the 2030 Winter Games say Utah can host the Olympics at zero cost to state and local taxpayers.
"We can host the games without any state or local funding from public taxpayers and public sources because we have the infrastructure in place, which is a massive advantage in hosting the games," said Fraser Bullock, a member of the Olympics Exploratory Committee that is managing Utah's Olympics bid.
Besides Salt Lake, the only other U.S. city still in the running is Denver. The U.S. Olympic Committee could name a candidate from the two at its December 13-14 meeting, after which the International Olympic Committee would decide on a host city.
The Price Tag
In a February report, Utah's exploratory committee estimated that hosting the games would cost about $1.353 billion in 2018 dollars.
Utah's already-existing Olympics infrastructure brings the cost down from $2.5-4 billion, according to the committee's estimates.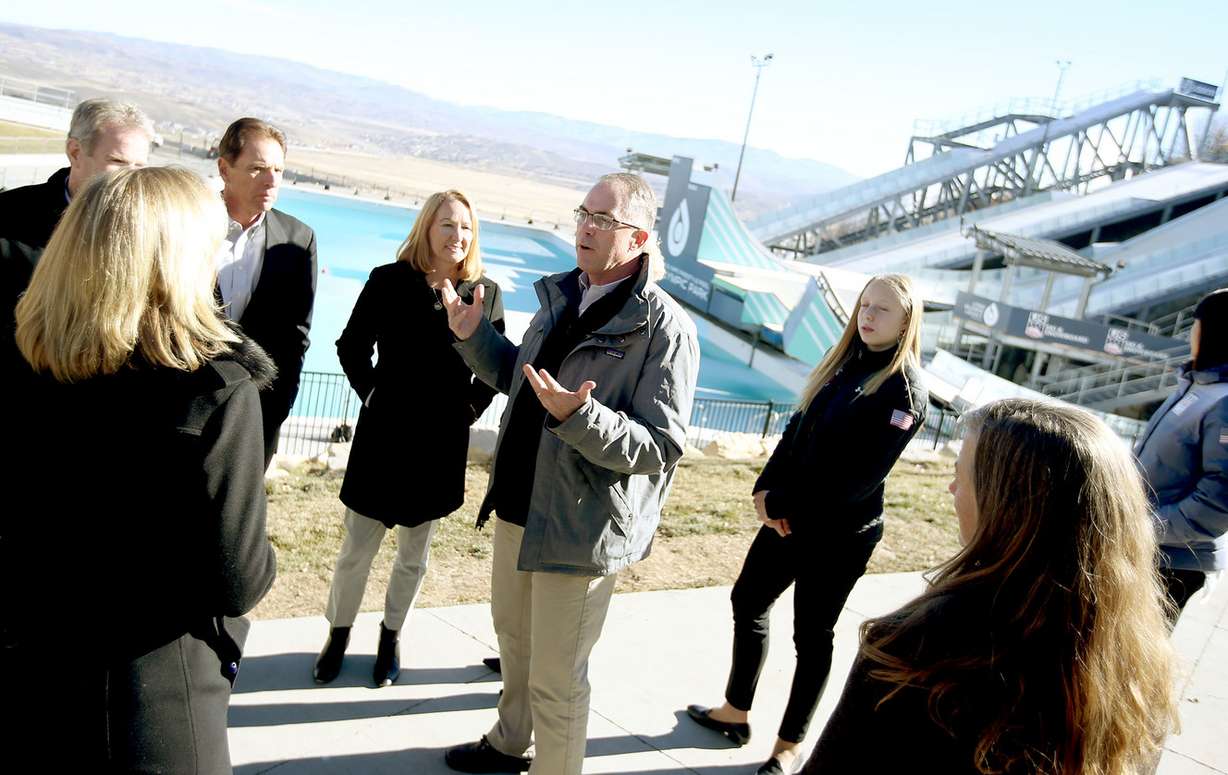 Bullock, who was chief operating officer for the Olympic organizing committee in 2002, said revenues are expected to be about equal to that $1.353 billion expense for the 2030 games, so it's a break-even budget.
Financial changes such as excessive inflation over the next 10 years could change the cost of taking on the Olympics. To combat that, committee members built a $60 million "cushion" into the budget, Bullock said.
Additionally, the International Olympic Committee likely would contribute a large part of funding for the games — about $650 million, according to Bullock.
How Utah Can Save Money
Venues such as speed-skating ovals and ski jump tracks are extremely expensive to build, which is a major cost for cities that haven't hosted the games before, Bullock said. Utah doesn't face that issue, as the Olympics facilities have all been maintained well and remain continually in use, he added.
"We're in a good situation because all the venues are in current use, at a very, very high level of excellence," Bullock said.
He also pointed out that owners of certain venues have continued to renovate and maintain them, such as last year's Vivint Smart Home Arena renovations and the planned renovations at Rice-Eccles Stadium at the University of Utah.
The Utah Olympic Legacy Foundation, which supports national sports organizations and winter sports programs in Utah, has managed and subsidized the operation of the Utah Olympic Oval, Olympic Park and Soldier Hollow since the 2002 games.
Hosting the games in 2030 also would provide the organizers an opportunity to set aside some funding for improvements and renovations at those winter sports venues, Bullock said.
Utah also has a developed transportation system that could handle hosting the games. Other host cities have had to make substantial transit investments, such as in Pyeongchang earlier this year, where a high-speed rail system was built, Bullock said.
Revenue
========
Revenue during the games can come from a variety of other sources, including sponsorships, broadcast contributions, ticketing, merchandising and donations, according to the OEC report.
Sponsorships come in different tiers — from $50-100 million on the high end to $1 million or less on the low end, Bullock said.
"Utilizing the Olympics as a platform for marketing is very significant because the winter games only come around once every 4 years, so being able to be affiliated with them is a big positive," Bullock said.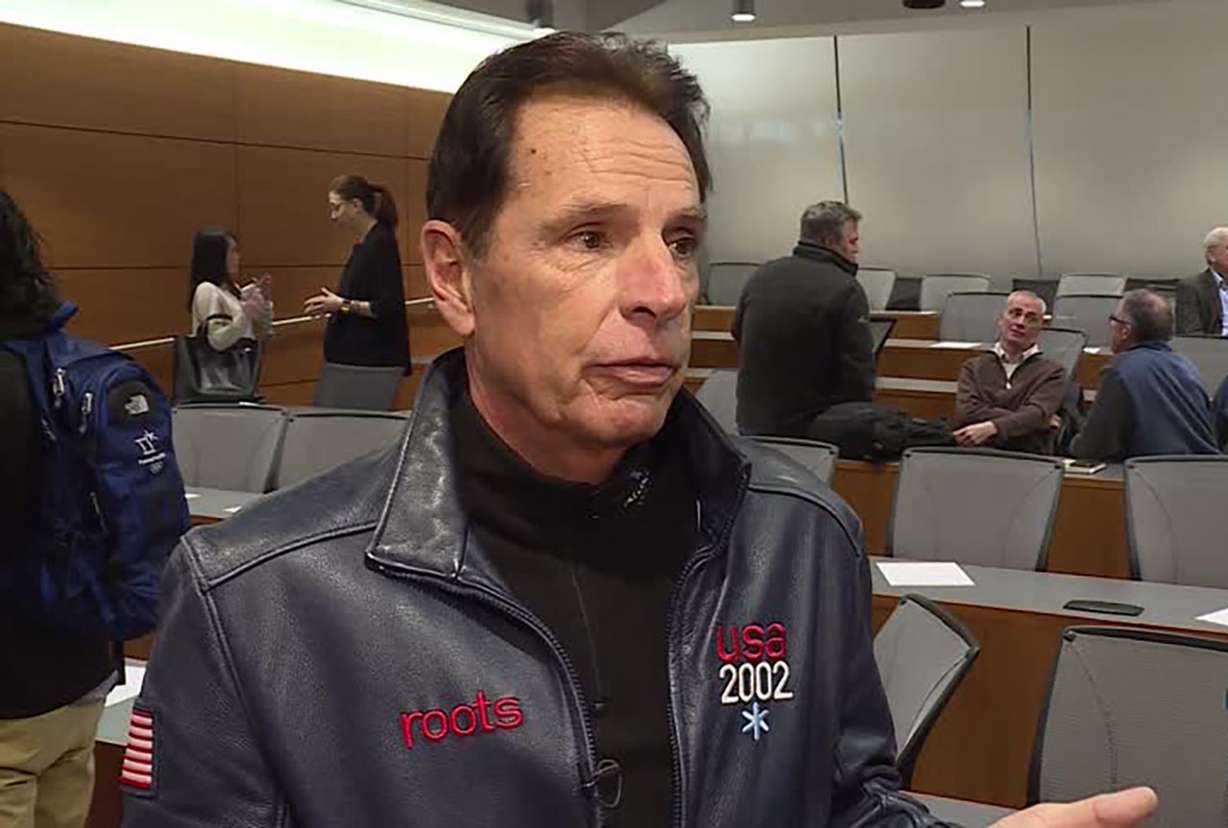 The 2002 games generated $4.8 billion in sales, as well as about $1.5 billion in earnings for Utah workers leading up to the games and through the end of 2002, according to state estimates. The budget for those games was about $1.31 billion.
They also garnered $100 million in profits for Utah, which were distributed across the state: A $72 million endowment went to maintain the facilities from the 2002 games, $10.2 million went to fund Olympic Legacy plazas, $11.5 million went to charitable donations and $7 million were applied to U.S. Olympic Committee business credits.
Bullock estimates a similar economic impact for Utah of $5-6 billion if the state hosts the 2030 games.
Climate Impacts
================
Another factor the OEC has considered is climate change and its potential effect on the games in a decade.
Though some climate models project that Utah would not be impacted as heavily by climate change as other areas, the winter season could be much shorter by 2030, Bullock said.
Because of that, the OEC is considering having a shorter break between the Olympics and Paralympics, Bullock said. It's normally two weeks, but could be shortened to one, he said.
The OEC report notes that Utah could see 10-15 fewer days with temperatures below freezing by 2030. Soldier Hollow would be most impacted by that change, according to the report.
How climate change would affect the costs for the games remains to be seen. The committee's report doesn't include that information.
Cost-benefit analysis aside, organizers remain very optimistic about Salt Lake's chances to be awarded the bid for the 2030 games.
"I'm very excited about Utah's chances," Bullock said. "We show very well because of the infrastructure, the people, the experience. So in today's world where there are fewer cities willing to host the games, because of high costs … we're in a very, very good position."
×
Related stories
Most recent Utah stories