Estimated read time: 6-7 minutes
This archived news story is available only for your personal, non-commercial use. Information in the story may be outdated or superseded by additional information. Reading or replaying the story in its archived form does not constitute a republication of the story.
SALT LAKE CITY — For 20 years she has only been known as the Maidenwater victim.
On April 20, 1998, the body of a woman was found wrapped in several layers of plastic and duct tape and rolled in a sleeping bag and piece of carpet on the side of state Route 276 about 40 miles north of Lake Powell in Garfield County near Maidenwater Spring.
Her death was ruled a homicide. To date, no one has been arrested, and the woman has never been identified.
But the only person of interest in the case is convicted serial killer Scott "Hannibal" Kimball.
Kimball, 52, is currently serving a 70-year prison sentence for murdering four people, including his uncle. But investigators believe he could be responsible for up to 21 more deaths across the nation, including the Maidenwater victim.
Recently, "Dateline" dedicated two hours of its show profiling the serial killer. Because of that, and because of advances not only in DNA technology but also the way information is spread through social media, the Utah Department of Public Safety on Tuesday highlighted its own investigation into its cold case homicide in an effort to generate new leads.
Similarities
The Maidenwater victim's body was "strategically placed" in an area off the side of the road where the killer knew that it would be found, said State Bureau of Investigation agent Brian Davis, who took over the case about two years ago.
The victim was a woman in her late 30s to mid-40s, about 5 feet tall, weighed 112 pounds, with brown eyes, brown hair and a mole on her right ear. She is believed to be of Native American and/or Hispanic descent. She was not homeless and obviously took care of herself, according to Davis. She had received professional dental work and appeared to have cosmetic tattooed eyebrows.
Despite putting her image out to the media in 1998, the woman has never been identified. Davis said no one has ever stepped forward to report a missing person who matches her description. Her DNA also does not match anyone in the current databases, he said.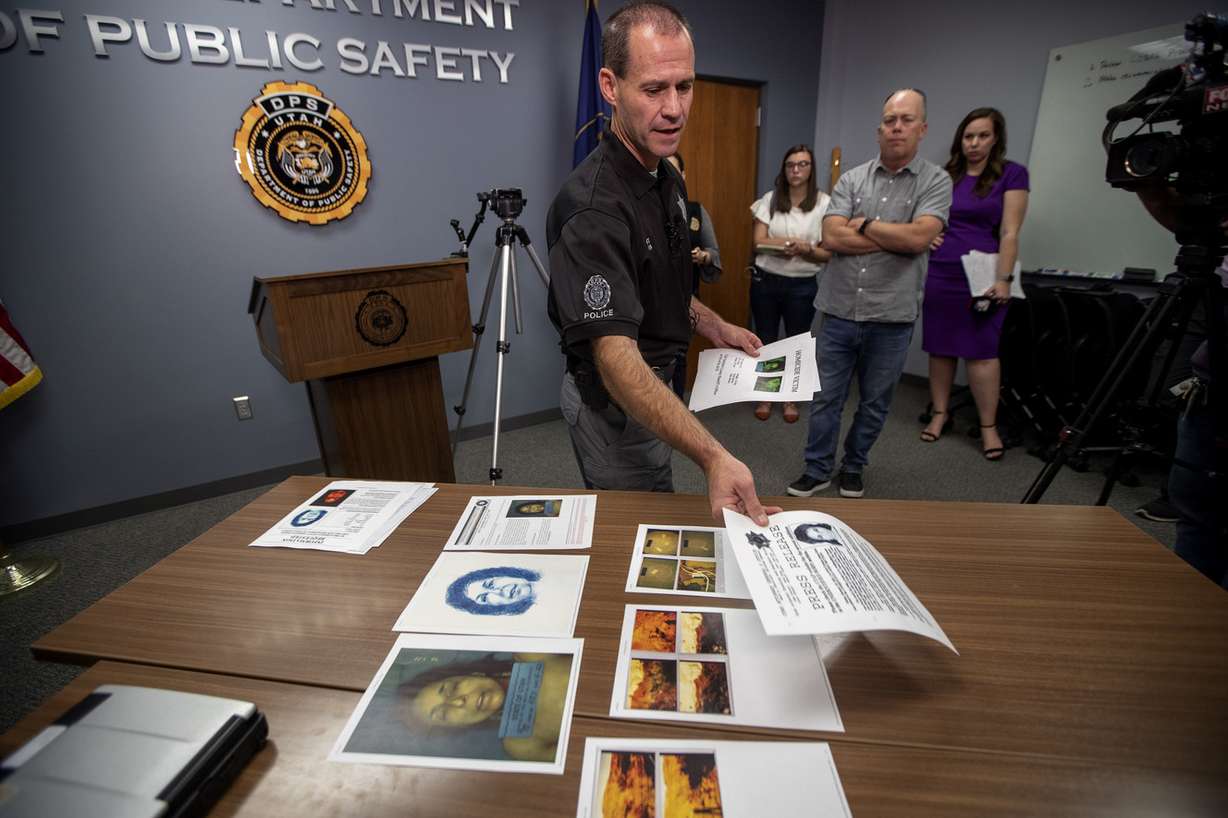 In 2002, Kimball was already serving a federal prison sentence for white-collar crimes when he allegedly worked out a deal with the FBI. Kimball would be released from prison and in return act as an FBI informant.
According to authorities, the four murders he was later convicted of started less than a month after being released from prison.
In addition to currently serving a 70-year sentence for the murders, Kimball is also serving 48 years for fraud and more than five years for conviction on federal gun charges. Just last year while in prison, he was charged with solicitation to commit first-degree murder and attempted escape.
Davis said there are several reasons why Kimball is considered the lone suspect in the Maidenwater victim's death.
"At this point, there are a lot of similarities between this victim and his other victims, in the cause of death, things that have occurred to their body after death, the way they were packaged, the way they were hidden and discarded," he said.
For example, both the Maidenwater victim and Kimball's uncle, Terry Kimball, 60, had their hands tied with rope using the same complex, unique knot system, Davis said.
In addition, the woman was found wrapped in a children's play mat that was a replica of the one Kimball's 5-year-old son had in 1998, Davis said. Kimball was later accused of attempting to murder his son, he said.
Furthermore, federal investigators and prosecutors at one point attempted to work out a global resolution plea deal with Kimball that included him admitting to all the murders he committed. Davis said that at one point, Kimball was given a list of murder victims possibly linked to him. Kimball went through each one and either denied involvement or would put a question mark next to the victims he might have knowledge about, Davis said.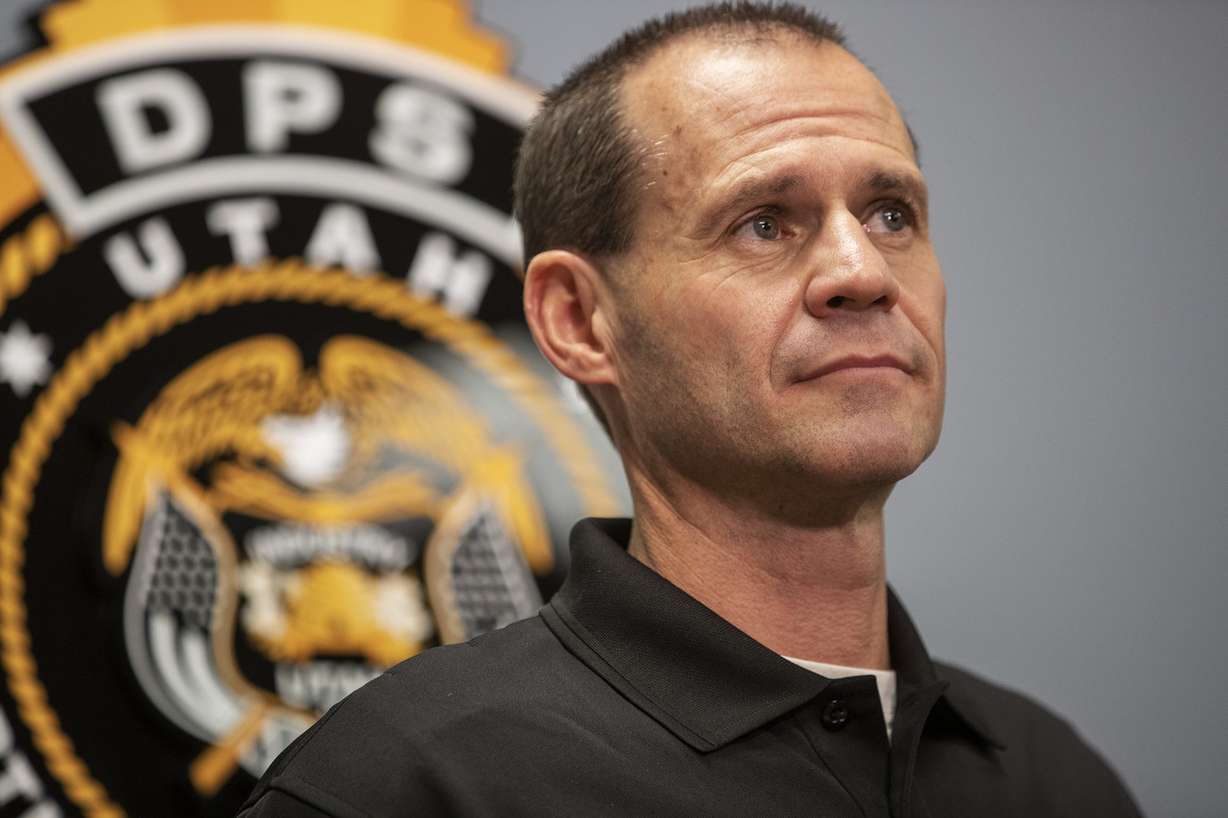 The Maidenwater victim was one of those people with a question mark, he said. But the plea deal fell through and Kimball never admitted to additional killings.
Other evidence that points to Kimball, according to Davis, includes:
Kimball chopped off the hands of one of his confirmed victims. Prosecutors were physically unable to get fingerprints from the Maidenwater victim.
Kimball frequented southern Utah a lot and was "very familiar with that part of the state."
Two victims were located in the Book Cliffs area, including the body of one woman in Utah that Kimball led authorities to in 2007. The Book Cliffs are just north of where the Maidenwater victim was found.
Intelligent sociopath
Davis, who has personally interviewed Kimball behind bars, described the complex serial killer as a "sociopath with no conscience" who likes to play games with authorities.
"Scott Kimball, he's a very intelligent person, very manipulative, very controlling. He likes to play mind games with detectives and he has in the past. Even leading them to the body here in Utah, it was not clear cooperation on his part. There were some mind games being utilized by him," he said. "He was a very controlling person, and everything he does has a reason, something that's in it for him. Usually selfish reasons. Some of them are just crimes of opportunity. Some of them had financial gain to it, potentially. Some of it was just control."
According to a search warrant filed in Logan County, Colorado, in December of 2017, "Kimball told Colorado investigators that he killed 21 people, one of them being a hitchhiker on a bridge near Hite, Utah, in 1998 or 1999. This site is about 10 miles from the recovery site of the unidentified victim. … Kimball stated he had been at a family reunion in Bryce Canyon, Utah, close to this time period."
In August of 2017, when Davis interviewed Kimball, authorities attempted to get Kimball to cooperate, according to a State Bureau of Investigation report.
"We talked about the fact he would likely never get out of prison, and what he would have to lose by cooperating with us. We told him we would consider improving his prison situation, or the possibility of transferring to a different prison if that benefited him," the report states.
But after talking to Kimball for more than 2 ½ hours, he denied any involvement in the woman's death.
"He stated that his statements from previous interviews, in which he hinted at having involvement, were all 'made up.' He stated he did that to try and help himself, and improve his situation," according to the report. "Scott still insisted he had no involvement, and stated that if we had real evidence, then we should arrest him."
Anyone with information on the killing or the identity of the woman is asked to call the Utah Department of Public Safety at 801-887-3890.
×
Photos
Related stories
Most recent Utah stories