Estimated read time: 3-4 minutes
This archived news story is available only for your personal, non-commercial use. Information in the story may be outdated or superseded by additional information. Reading or replaying the story in its archived form does not constitute a republication of the story.
LEHI — Even as the new kid on the block, tech startup Podium is making a name for itself.
Currently headquartered in Lehi, Podium has seen meteoric success since debuting its customer interaction software in 2014. The company will add over 400 high-paying jobs and $10 million in capital investment for new Utah headquarters over the next five years.
Since 2014, Podium has driven a 600 percent revenue increase, hired 175 full-time employees and added 2,000 new customers and more than 80,000 new users on its platform. The company also recently received a $1.1 million tax credit from the Governor's Office of Economic Development for the $124.7 million they'll be paying in salaries over those five years.
"Podium's goal is to provide personalized interaction at scale for every local business," said Podium CEO Eric Rea. "We set out to make it really easy for a business to interact with their customers through familiar channels."
Rea started Podium with co-founder Dennis Steele after growing up in Canada watching his father run several small businesses. Rea noticed his father was great at running the business, but struggled to connect with his customers online. Adapting his business to an increasingly online world was difficult and there wasn't much to help him do so.
"We built Podium originally to solve the problem that a business online typically doesn't have a story being told about it that is accurate and reflects all of their customers' views," Rea said. "Usually it doesn't have anybody saying anything about them, so it looks like a brand new business or one that nobody likes. Or you don't have enough representation from your customer base for an accurate view online."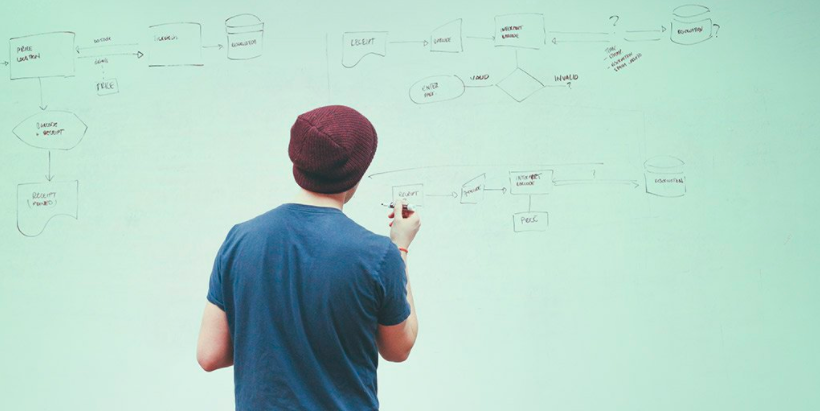 Rea and Steele wanted to make it simpler for businesses to interact with their customers online, as well as receive genuine and accurate reviews from those same customers. By using familiar methods of communication — like text messaging — Podium allows businesses to interact quickly and efficiently with their customers.
"If somebody buys solar panels to install on their house … we can actually power all the interaction points that happen along that three-month period," Rea said. "So, from the time they actually reach out to the business, they're actually doing it through Podium."
A customer looking to go solar could find a Podium client on Google, go to their website and start texting the business right away. They can ask for a representative to come out and give them a quote, help with the installation, then the client can turn around and offer a review of the business all via text.
Though Podium began in an attic above a bike shop in Provo with a staff of 15, the company now has 200 employees and plans on moving to new headquarters sometime soon. They've also drawn the attention of Silicon Valley investors, including Accel, Summit Partners, Y Combinator and GV, who just completed a $32 million round of investment in the company.
Related:
Their main focus now, Rea said, is developing more features for their software.
"We want to make the experience of interacting with a local business just as good as buying something on Amazon or doing any type of online transaction," Rea said. "That's everything from your initial contact, to scheduling, to follow up. Basically every part of the customer's journey."
Rea hopes Podium can continue capitalizing on the talent here in Utah and has opted to keep the business growing here rather than expanding outside the state.
"We have not had trouble finding talented people to do the things we need so far, but we have also hired from outside the state for positions," Rea said. "... I just think it's fantastic and really great to be able to add jobs to the economy here in Utah … (it's) just this place where there's this energy and this talent and people that don't exist in other places."
×
Most recent Utah stories