Estimated read time: 3-4 minutes
This archived news story is available only for your personal, non-commercial use. Information in the story may be outdated or superseded by additional information. Reading or replaying the story in its archived form does not constitute a republication of the story.
SALT LAKE CITY — A trip to the car wash is supposed to run like clockwork.
"You wait inside and they come inside and say, 'Hey, your car is done, thank you,' and you're on your way," said Conner Van Skyhawk, a 26-year-old student at the University of Utah.
Van Skyhawk, however, has a very different perspective after a July 11 trip to the Supersonic Car Wash at 672 S. West Temple.
"I looked up at the manager, just gave him the signal like, you know, 'Why is this taking so long,'" Van Skyhawk recalled. "He goes out to check, and he comes back in a panic and says, 'Your car is probably stolen.'"
Indeed, as surveillance video subsequently showed, a man had cased Van Skyhawk's rental for a few minutes before hopping in and driving off when workers and customers seemed to be looking the other way.
"The manager said he's worked here for like 11 years and nothing like this has ever happened," Van Skyhawk said.
Salt Lake City Police Sgt. Brandon Shearer said the car was subsequently recovered in Weber County.
"None of my stuff was inside," said Van Skyhawk, who still has no idea where his personal belongings that were inside the car are currently.
Among those items were a computer and external hard drive.
"It has all the music I've ever worked on for the past 6 years," the aspiring music producer said. "All of my files, samples and everything were on the hard drive, and it's just gone now."
Shearer said detectives were still investigating the matter.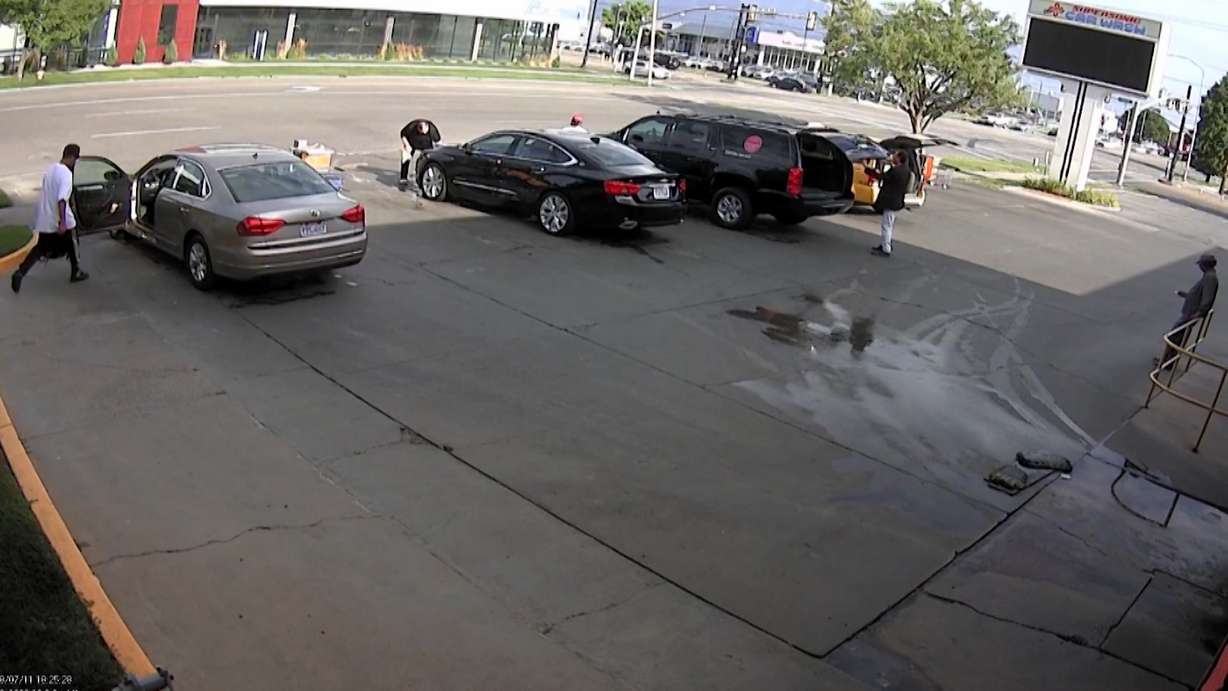 A manager at Supersonic said the business was also reviewing what took place.
"We are doing everything we can to assist law enforcement and the respective insurance companies as they serve our customer," District Manager Kamen Goddard said in a statement. "We will have no further comment as this is still an active investigation."
The ordeal didn't end with the theft.
Van Skyhawk said he received a mysterious message on Facebook.
"(It) said, 'Hey, I might have a computer that belongs to you, contact me as soon as possible,'" Van Skyhawk said.
Van Skyhawk said he then received texts a week later from someone with a different name than the person who sent the Facebook message.
"They (had) my computer and they could get it back to me, but over time, I realized they were trying to extort me and they wanted money," Van Skyhawk said. "They tried to meet me at 3 in the morning, they didn't want anyone else involved, and as soon as I started asking about, 'Where did you buy it from or have you seen any of this stuff that I'm missing, they just said, 'Oh, never mind, I don't want to talk to you.'"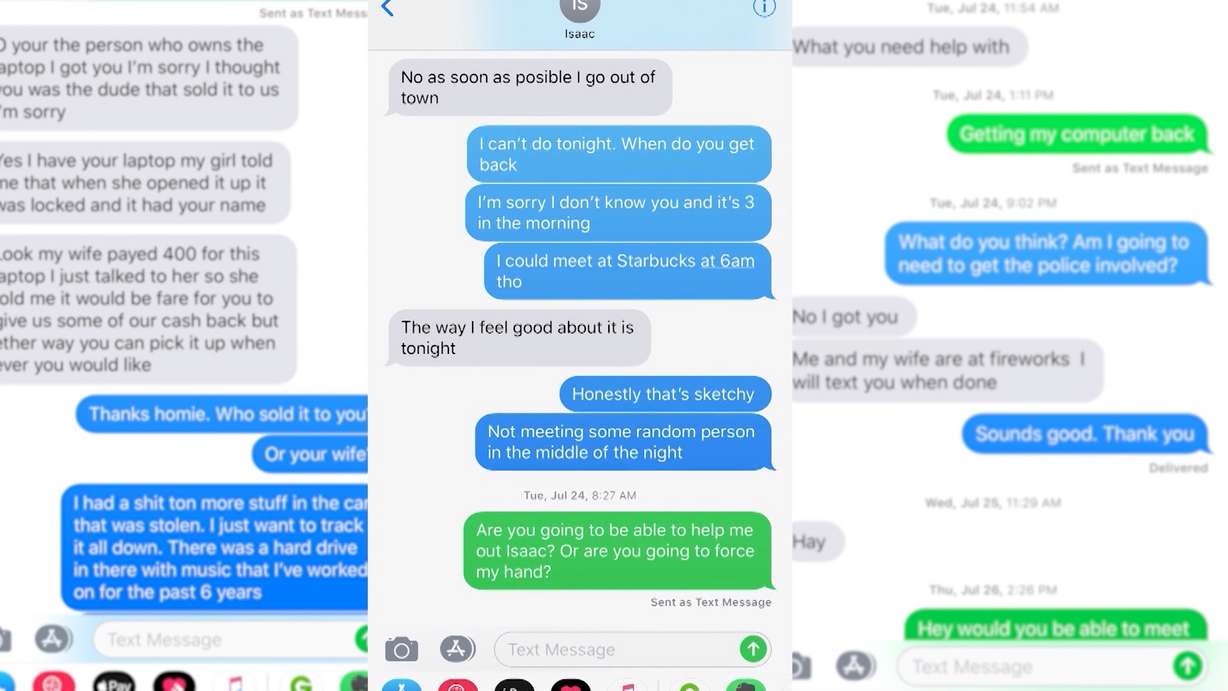 Van Skyhawk said he contacted police again, but the person who sent the texts never texted back again.
"I'm kind of devastated, to be honest," Van Skyhawk said.
He said he would like to get his computer and hard drive back, and he was hopeful someone might recognize the suspected thief seen on surveillance video driving away with the rental.
He also said he hoped in the future the business would not keep keys in unlocked cars.
"You never expect anything like that to happen to you," Van Skyhawk said.
Shearer said it was rare to have a car stolen from a car wash, and he could not find any other similar cases at the location.
Anyone with information in the case is asked to call the Salt Lake City Police Department at 801-799-3000.
×
Photos
Most recent Utah stories