Estimated read time: 1-2 minutes
This archived news story is available only for your personal, non-commercial use. Information in the story may be outdated or superseded by additional information. Reading or replaying the story in its archived form does not constitute a republication of the story.
ST. GEORGE — It was love at first sight when Iraq War veteran Travis "Tra" Vendela first met service dog-in-training Baylor.
"All the other dogs came up and sniffed, and they kind of lost interest, but Baylor came up and just kind of leaned against me and sat there for 20 minutes," Vendela said of the pair's fast friendship.
Vendela and the chocolate-brown labradoodle have been training with each other at the St. George-based nonprofit Loving Angel Service Dogs for about half a year.
Vendela lost his legs while serving in Iraq in 2007, and Baylor is learning to assist him with everyday tasks like picking up objects, holding doors open and flipping light switches.
Baylor is just one of eight puppy siblings that Loving Angel is currently training for handlers with special needs, ranging from autism and immobility to seizures and post-traumatic stress disorder.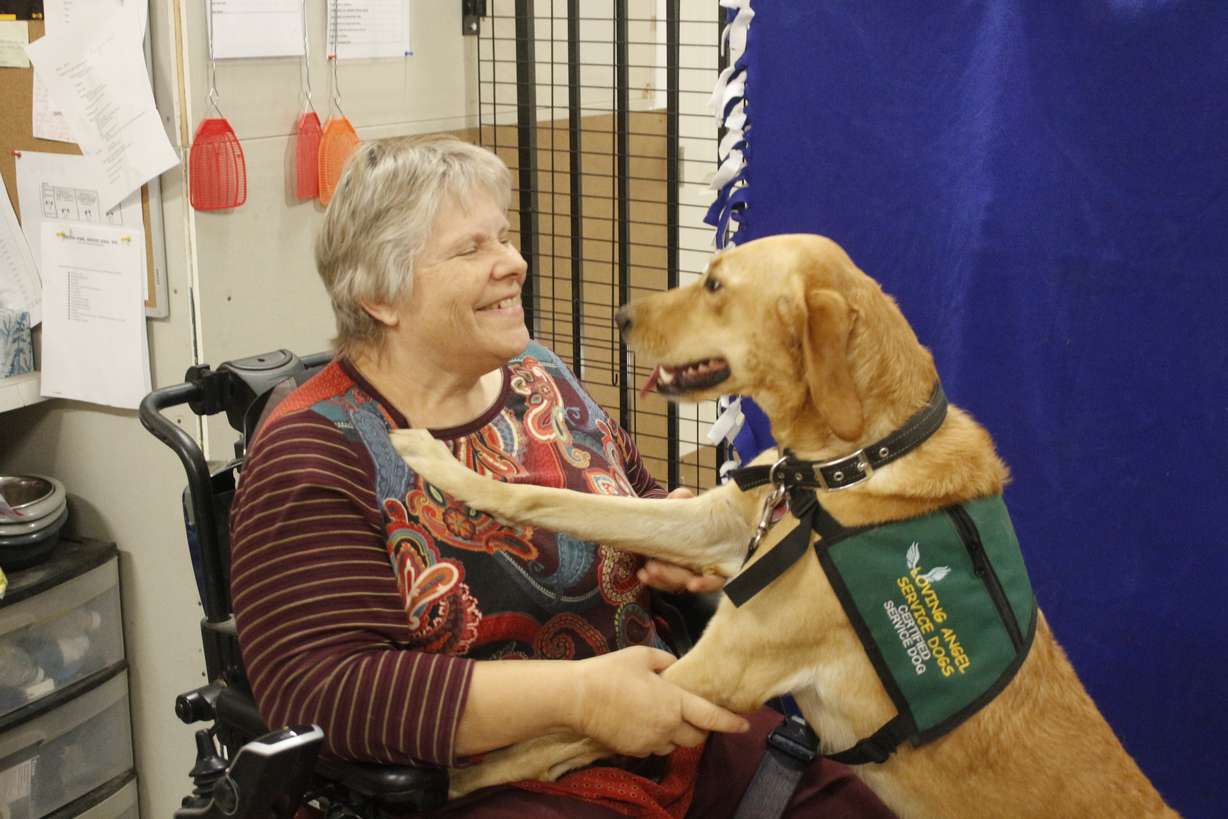 "These are working dogs. They are bred to be working. They love to work, and that's when they're happy," Loving Angel executive director Cathy Powell said of the eight eager labradoodles that she and a group of dedicated volunteers are training.
"We started it (Loving Angel) basically as a ministry," Powell said, noting that the dogs are trained and placed completely free for military veterans and at a nominal fee for other people with special needs.
Powell, who has decades of experience training dogs, started the charity in 2012 with assistance from her husband, Hoagan Powell. The organization runs entirely on private donations for the years-long effort of training a litter from puppyhood to placement.
To read the full story, visit St. George News.
×
Photos
Most recent Utah stories