Estimated read time: 2-3 minutes
This archived news story is available only for your personal, non-commercial use. Information in the story may be outdated or superseded by additional information. Reading or replaying the story in its archived form does not constitute a republication of the story.
OGDEN — Alex Hidalgo, 37, was arrested early Sunday morning in connection with the death of his infant son after the child was found in a trash can with stab wounds to his neck on Friday, police confirmed.
Alex Hidalgo Jr., a 10-month-old boy, was found at the Madison Manor Apartments, 2434 Madison Ave., about 4 p.m. Friday, according to Ogden police Capt. Danielle Croyle. The child was taken to a hospital where he was pronounced dead.
Hidalgo was booked into the Weber County Jail at 4:39 a.m. Sunday on suspicion of aggravated murder, obstruction of justice and abuse or desecration of a dead human body, according to jail records.
Police had previously named Hidalgo a person of interest in the case, but did not locate him until late Saturday.
According to an arrest report, the infant's mother had left the apartment to run some errands, leaving Hidalgo to watch the couple's son and another child. When she returned, she found Hidalgo sitting on the couch reading a bible and watching a religious video, the report stated.
When the mother asked Hidalgo about their son, Hidalgo said he had built an altar "like they had talked about," according to the report. He also started talking about the infant "having 666 on him" and that he was dead, the report stated.
The woman searched the apartment and found the child inside a garbage can in a closet in the apartment, according to the report. Hildalgo then left the apartment, the report stated.
A neighbor and the mother began performing CPR on the infant until medical personnel arrived and he was transported to McKay Dee Hospital.
Police investigators responded to the apartment and discovered blood in multiple areas inside the apartment, the report states. They also found evidence of apparent efforts to clean up the scene.
A medical examiner later determined that Alex Hidalgo Jr. had three stab wounds to the neck.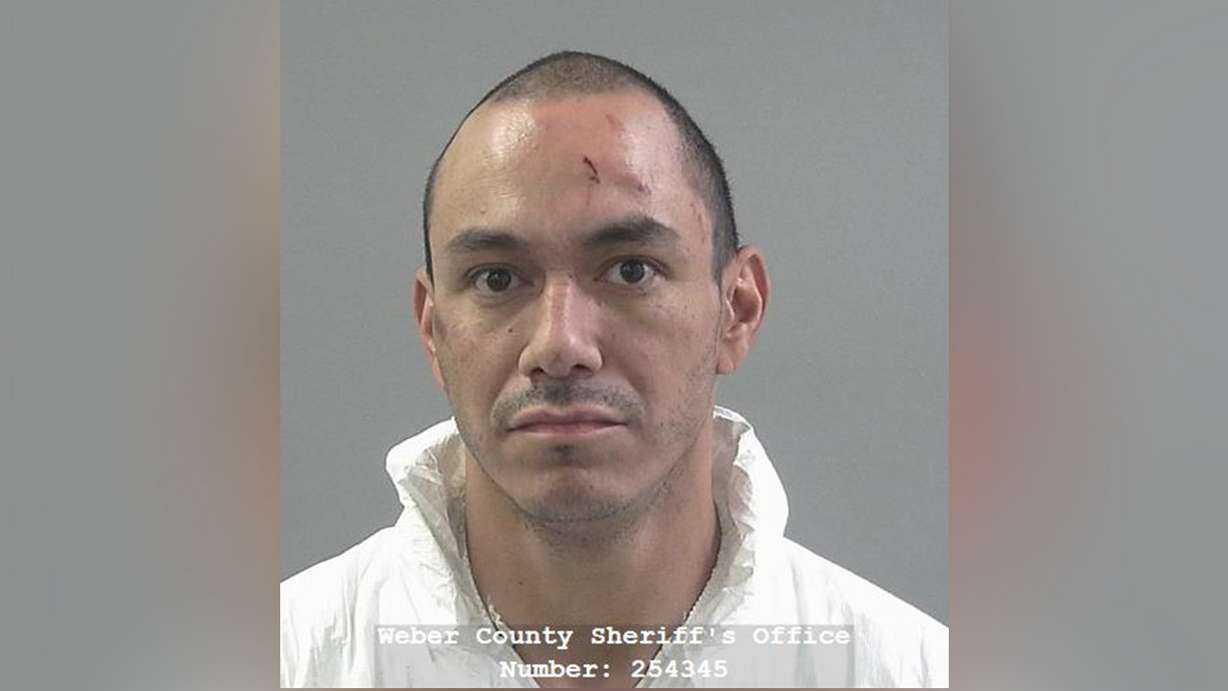 About 9:30 p.m. Saturday, police located Hidalgo in an abandoned residence near 539 22nd Street, according to the report. He had blood on his clothes, hands and arms, as well as a cut on his wrist, the report states.
Hidalgo was taken into custody and later booked into jail.
Hidalgo has a lengthy court history dating back to 1999, including a 2003 child sexual assault case that was dismissed due to a lack of evidence, according to court documents.
Weber County Homicide Task Force, Weber-Metro Crime Scene Investigators and the Utah Division of Child and Family Services all assisted with the investigation, Croyle said.
×
Photos
Most recent Utah stories