Estimated read time: 2-3 minutes
This archived news story is available only for your personal, non-commercial use. Information in the story may be outdated or superseded by additional information. Reading or replaying the story in its archived form does not constitute a republication of the story.
SALT LAKE CITY — Four women said they were yelled at and called "porn stars" by a UTA employee after two of them went to the bathroom together on a FrontRunner train.
While riding the train to Ogden for a concert Tuesday night, the women told KSL a UTA employee yelled at them and pulled and pounded on the bathroom door. But what made things worse, they said, was what they were called.
"She's like, 'He just said we were Porn Hub Girls,'" said Lexi, who preferred not to give her last name. "I was like, 'What?' Who says that? I'm supposed to feel safe here."
The four friends said the confrontation began when Camille Horner and a friend walked into the bathroom together.
"I needed a feminine hygiene product, and she had one, so we went together," Horner said. What happened next took her by surprise.
"Somebody started shaking on the door pretty violently and was just (saying), 'one at a time!' We didn't know it was a worker," she said.
After Horner came back to explain what had happened, she and two other friends, Alyssa Childs and Lexi, walked back in together to try and see who was causing the commotion. That's when they said the train operator confronted them. One of the girls started recording video, which has since gone viral.
"Being in the bathroom, especially on a train is very vulnerable for us," Childs said. "We group up and there's nothing wrong with that."
At one point in the video, Childs could be heard confronting the train operator.
"You called us porn stars!" Childs said.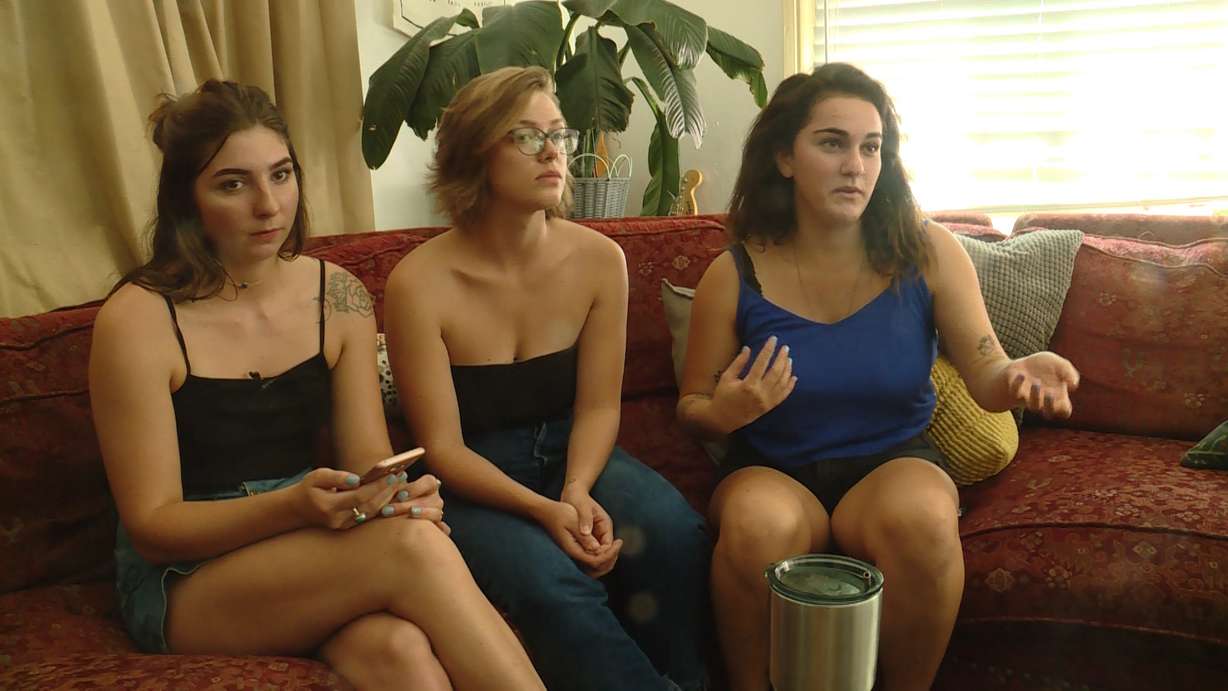 "I don't care," the worker can be heard to say on the video.
"You should care!" Childs replied. "That's unprofessional."
UTA spokesman Carl Arky said a full investigation was taking place, and the employee has been placed on paid administrative leave.
The employee's identity was not released.
"We're very, very sorry," Arky said. "We regret the fact that this encounter ever occurred. We don't ever want to see confrontations like this take place."
Arky said there was a policy of one person at a time for bathrooms on FrontRunner trains, but that employees are told to enforce the rule with some discretion.
Parents with children for example, are an exception.
"I don't know the exact details of what happened last night with the ladies involved," Arky added. "We apologize to the four young ladies. We're sorry that they had that type of an encounter. We regret that, and we're working to make sure that those things don't happen in the future."
×
Most recent Utah stories