Estimated read time: 3-4 minutes
This archived news story is available only for your personal, non-commercial use. Information in the story may be outdated or superseded by additional information. Reading or replaying the story in its archived form does not constitute a republication of the story.
ANETH, San Juan County — The wind whips across the Navajo Nation in Utah and rips apart the homes.
For 18 years, the state of Utah and dozens of volunteers have helped families fortify their homes against the harsh winds, sandstorms and blistering sun.
In an exclusive tour, KSL-TV saw how those weatherization upgrades are changing lives and helping Navajo families.
"The wind here gets really brutal," said Sadie Silas, a Navajo woman who has lived in her home on the reservation for 50 years with the wind whipping away at the modest, one-story structure. "It would leak through the crevices of the house and it would get bad."
That's what more than 100 Christian youth volunteers with Group Mission Trips discovered when they gathered at the Navajo Nation last month.
"It didn't look like it was going to last more than two more years before collapsing," said Billy Zhao, a volunteer from Massachusetts.
Zhao and others from states across the country rolled up their sleeves and fixed roofs, siding and soffits on 17 homes in the Navajo Nation in Utah.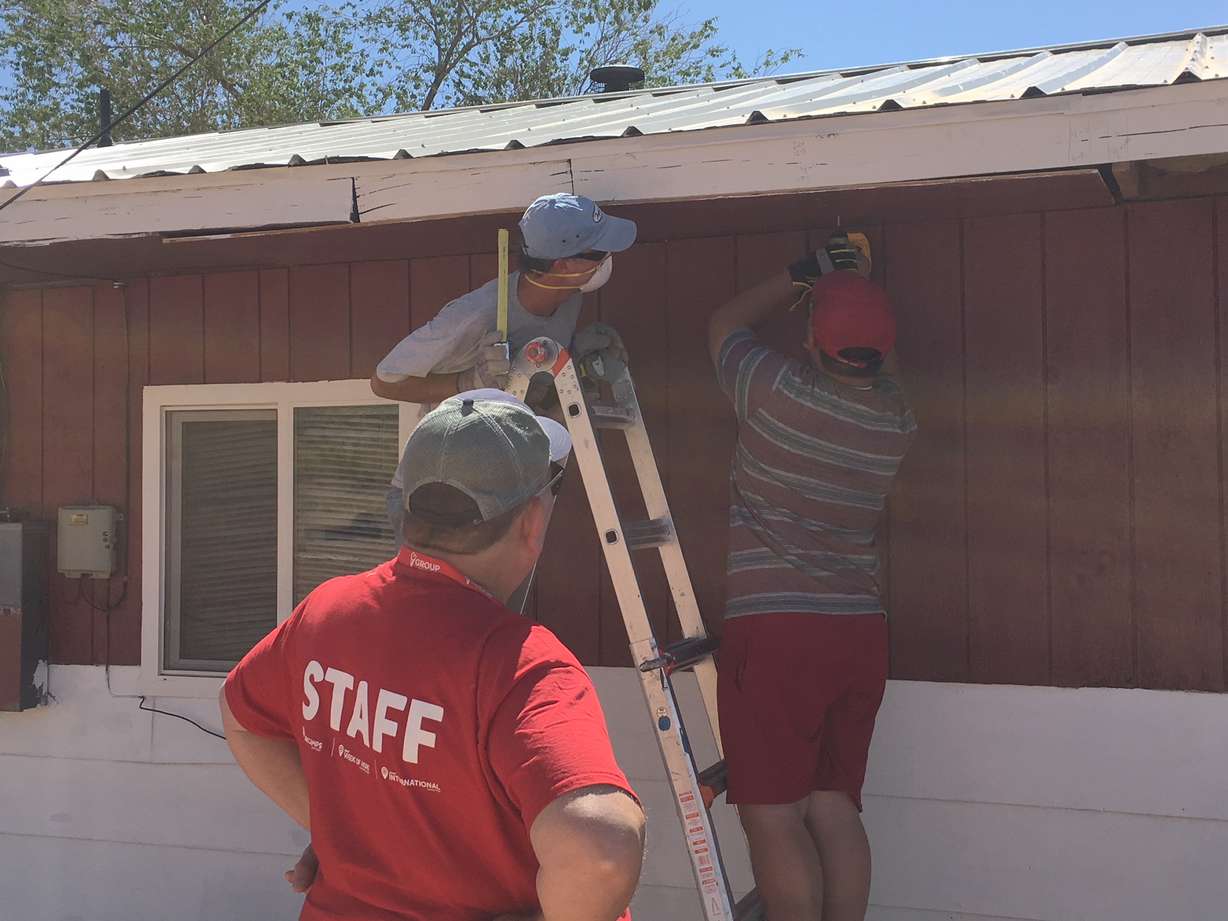 "It was both kind of thrilling and dangerous," he said of the job. "But, we all know we were doing it for a good cause."
The volunteers learned valuable carpentry, painting and construction skills while helping strangers upgrade their houses to ward off the worst of the weather.
"It makes you feel much better about what you're doing and gives you more of a drive to do it faster and more efficiently," Zhao said.
Homeowners said the summer heat is brutal. The winter cold can be bitter, but when the wind blows, everything is sandblasted. Their roofs and siding take a beating.
Supervisors of the construction said a good roof will last only 10 years on the reservation. The metal roofs they installed can last 30 to 50 years.
"It can make decades worth of difference, up to 20 years difference on the life of the roof," said Jonathan Hardy, Division Director of Housing and Community Development in the Department of Workforce Services.
"It's helping them survive, literally," said Utah Lt. Gov. Spencer Cox. "They need our help, and that's who we are."
One homeowner who spoke with Cox during the tour told him she could not afford her electric bill.
"The wind was blowing through her house," Cox said. "So, getting some insulation, getting a new roof and getting new windows, now she can afford to live there and raise her four kids."
"It's just uplifting," said Arwa Jafri, a volunteer from California. She and others helped tear down old siding, install new siding and paint it. The work they did helped seal the house for the homeowner.
"The smile on her face just makes it worth it all," she said.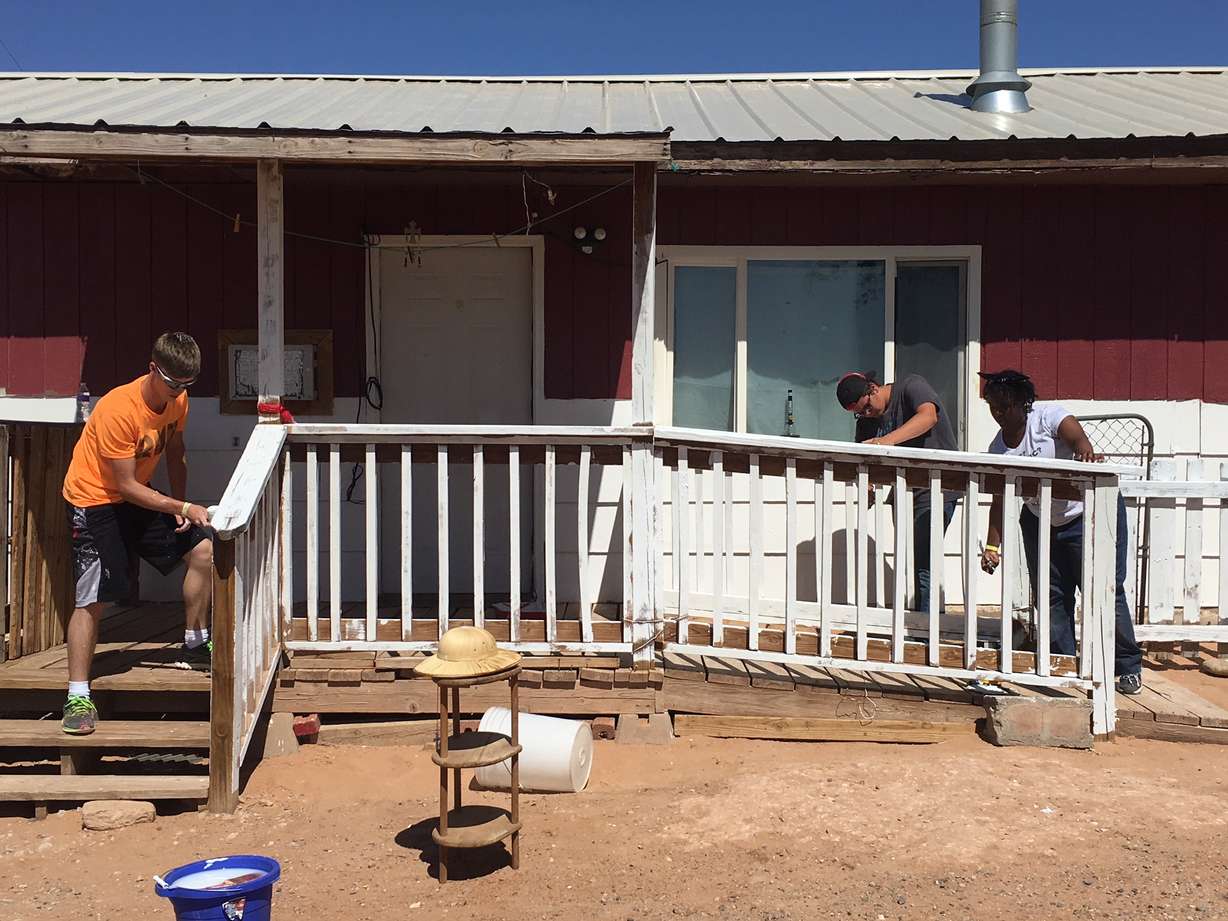 "It's certainly a community that has some housing needs," Hardy added.
The state uses federal grants, private donations and volunteer help to make the home upgrades. Utah pays for materials and supervisors.
"We weatherize these homes, make them more sustainable for the future, and lower the energy costs," Hardy said. "We get a lot of bang for our buck to make sure these homes can last a long time."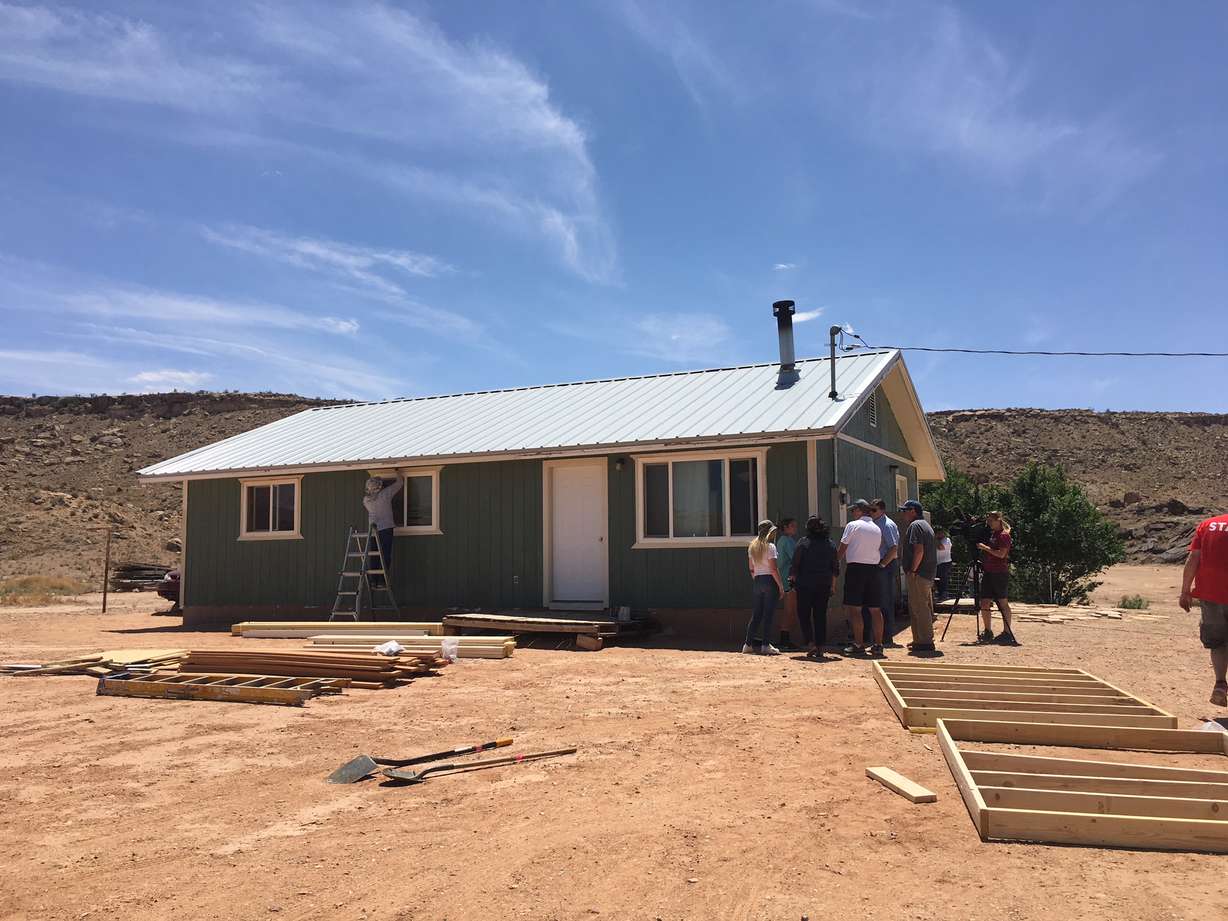 "I think it's great," said Raymanda Sam, who got new siding and paint on the house her father built. She said the exterior needed work "real bad. It was to the point where you couldn't see the paint anymore."
She likes the new color and the weather-proofing.
"I felt like I had to help them," she said. "So, I went out and helped."
It's a program that is changing lives for homeowners and volunteers, Cox added.
"They will never be the same because of this experience," he said.
×
Photos
Most recent Utah stories