SANDY — With all three professional franchises under the Real Salt Lake umbrella traveling to road matches on the weekend, here's a reminder for fans of RSL, Utah Royals FC and the Real Monarchs: road games are hard.
Real Salt Lake (4-6-1) is learning that right now, with a paltry 0-5-1 record away from Rio Tinto Stadium after last week's debilitating 4-1 loss at Philadelphia. And with a Saturday afternoon kickoff at Seattle (3:30 p.m. MDT, KSL TV app), Salt Lake's road woes aren't going away soon.
"We go into these games with the mindset that we are going to get points and a result. We have a chance. The vibe in here is good. We give ourselves a chance … and it kind of slipped away, this game," RSL goalkeeper Nick Rimando said after the loss to the Union.
"Right now, it feels like these away games are a lot tougher for us to handle. Hopefully we can do some video and learn for the next road game."
Having the right mentality is a good start. But there's more, Rimando said.
"I think we lost that a little bit from our first game," said Rimando, referring to the team's 1-1 road opener at FC Dallas. "The bite needs to be there; we need to kick a little bit more.
"We're still learning, but it's definitely getting old letting in all these goals on the road."
Real Salt Lake will also be sending off star playmaker Albert Rusnak soon, after the Slovakian international was called into camp ahead of a pair of friendlies May 31 against the Netherlands and June 4 against Morocco.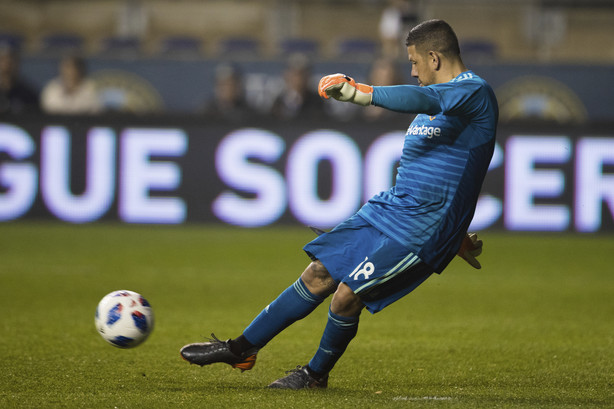 As a result of the call-up, Rusnak will be away from RSL for the May 30 home date against Houston and June 2 against the Sounders.
Maybe it's not such a bad time to step away, though, he admitted.
"On the other side, I'm actually happy I am going to get out of here for a minute. There is a lot that is going on off the field," Rusnak told the media after Tuesday's practice at American First Field in Sandy. "The people to speak to about that are the people who are higher up in the club. They know what is going on.
"I'm actually happy that I am leaving."
General manager Craig Waibel and owner Dell Loy Hansen declined to comment on Rusnak's remarks. But MLSsoccer.com reported Wednesday that Rusnak's frustrations likely stem from contract negotations that would make him the club's highest-paid player.
Whatever the reasoning, Salt Lake needs to fix its road form fast. Three of the club's next six games are away from the Wasatch Front.
Likewise, the organization's National Women's Soccer League is coming off a four-match homestand in which it racked up eight of a possible 12 points.
It's not a perfect scenario for head coach Laura Harvey's side, but it will do — and now the Utah Royals turn their attention to four-consecutive matches on the road, starting with Friday night at Portland Thorns FC (8:30 p.m. MDT, KSL TV app).
"We don't want to change who we are; the thing that makes us great is that we are really hard to beat," said Harvey, who previously led rival Seattle into Portland. "But gradually in this home stretch, we've become better on the ball — and we've got to keep that momentum going away from home.
"It is different, going to Portland. I'm sure they are going to be really excited to see me back there. That will be joyous. It's a different environment going out there. It's a tough place to go and play."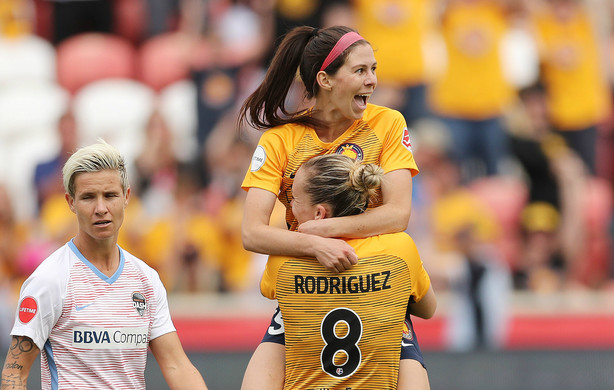 Portland presents a unique challenge for the Royals (2-1-5), who are just one point behind the Thorns in the NWSL standings. In addition to the 15,000 fans that flood Providence Park — the best draw in the league — the Thorns also play on a rare turf field in the Pacific Northwest.
Utah spent much of the week leading up to the road trip to Portland training at the team's indoor facility in Herriman, where turf fields are the standard.
"I think it's great for us, having this Herriman facility because we can train on it and prepare for it," Utah defender Brooke Elby said. "Going from grass to turf is very hard, but when you've already gotten a feel for it and can train on it, you are a lot better equipped."
Passes and weighted through-balls don't play the same on turf as they do on grass, and artificial surfaces have been known to be harder on players' bodies — especially joints such as knees and ankles.
But it can also be an advantage, and both teams have to play on it, Royals midfielder Erika Tymrak was quick to add.
"On turf, the ball moves a lot faster and I think we can use that to our advantage — if we keep it," said Tymrak, who scored her first goal in her first start in a Royals uniform in a 1-0 win Saturday over Houston. "It's a little rougher on the body, but at the end of the day, we're playing in front of 15,000 fans too, so we can't complain."
RSL and the Royals will return to Rio Tinto Stadium after the Utah High School Activities Association vacates the stadium for Thursday's state championships, involving Alta and Viewmont in the Class 5A final and Pleasant Grove and defending champion Herriman in the 6A title bout.
The club's second-division Real Monarchs will also be on the road, playing at Portland Timbers 2 at 3 p.m. MDT Saturday (ESPN+), while the semi-pro Real Salt Lake Women use Zions Bank Stadium to host Calgary Foothills FC at 7 p.m. Friday.
The Monarchs are the exception in the organization, sitting atop their own league table with 25 points and an 8-1-1 record that includes just one loss on the road.
But hovering only five points back is T2, the Portland Timbers' second-division affiliate that is 6-3-2 on the year with a four-match unbeaten streak.
"They're not stupid. They see the table, they see the results every week," Monarchs coach Mark Briggs said. "Portland has had a few good results, and they are right behind us. It's going to be a very difficult game against a very good team."
×
Photos
Related Stories