This archived news story is available only for your personal, non-commercial use. Information in the story may be outdated or superseded by additional information. Reading or replaying the story in its archived form does not constitute a republication of the story.
PROVO — Rosemberg Salgado recalls his niece, Elizabeth Salgado, telling her family she wanted to move somewhere safe, where she could learn English and live where many people shared her same religious beliefs.
She disappeared just three weeks later.
Now, three years later, Rosemberg Salgado, still shocked about Elizabeth Salgado's disappearance, pleaded for anyone who had any information about what happened to her to come forward.
"We're begging the community to please help us find Elizabeth. Someone has to know something," he said, during a press conference updating the case Friday morning. "We ask you to please treat this case as if she was your own family member. If Elizabeth Elena was your niece, you would want the whole world to help you look for her."
Elizabeth Salgado, who had just moved to Provo from Mexico weeks before she vanished, was last seen leaving the Nomen Global School at 384 West Center St. on April 16, 2015. The case has puzzled her family, her friends and investigators since.
A new detective has since been assigned to the case as authorities hope fresh eyes would help find the missing woman, Provo Police Sgt. Nisha King said. She said warrants have already been served on her social media accounts and cellphone searching for clues, and police have investigated numerous social media posts about her since she disappeared.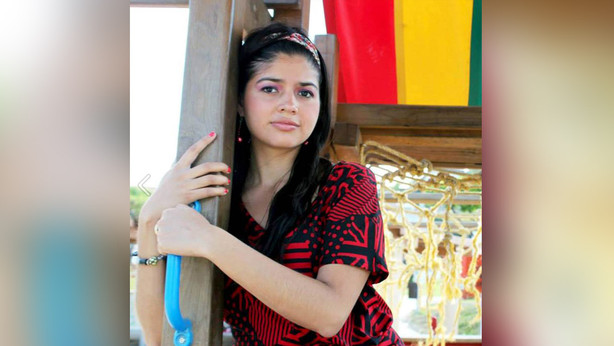 Provo police began offering a $50,000 reward for information helping locate Elizabeth Salgado in July 2015 and shared her information with police agencies across the world. Detectives have even traveled to Mexico to speak with her family there and talking to people in the area she lived when she served as a missionary for The Church of Jesus Christ of Latter-day Saints.
"We're following any lead that we can," she said. "Anything that comes through, we're researching."
Her disappearance has been rough on her family, Rosemberg Salgado said. He said his father died from the stress brought after her disappearance and his sister's health has also declined over the past few years.
"This has been a very devastating situation not knowing where she's at," he said. "This has been affecting us tremendously. We feel a lot of anxiety, a lot of stress, a lot of desperation, a lot of frustration and her parents, their health is getting worse and worse because they feel like all these mixed emotions that we cannot find Elizabeth."
It's a pain he said is difficult to explain until it happens to your family.
"The only hope that we have is that there's a Heavenly Father that knows where she's at and that he will help us find her," he said.
Elizabeth Salgado's disappearance has also been hard on the friends she made in her brief time in Provo before her disappearance. Mackey Smith, one of those friends, remembered conversations with her. They helped each other learn each other's native languages and went to church activities together.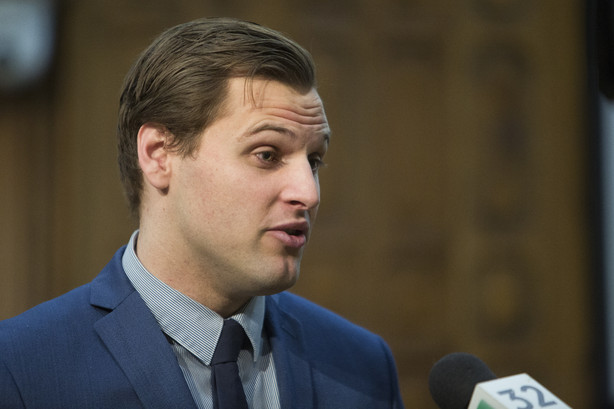 One time, she even volunteered to bring food to a church event to feed a group of people she didn't know.
"I don't think there's a negative thing you could say about her. She had a heart of gold," he said.
Rosemberg Salgado and Smith, flanked by King and Ed Smart, of the Elizabeth Smart Foundation — an organization helping authorities find Elizabeth Salgado, asked people to share anything they know about the case on social media and to contact police.
Rosemberg Salgado then turned to the Latino community in Utah County, specifically those who may know what happened to his missing niece but might be living in the U.S. illegally.
"Please don't be afraid to talk to the Provo Police Department," he said. "(They) are more concerned about finding Elizabeth; they're not concerned about your legal status."
Smith, much like Salgado's family, said faith has helped them through the past three years. He also hoped that it would compel someone with information to speak up.
"While I don't know and we don't know where Elizabeth is, I believe there is someone above who does know where she is and if there can only be one person who knows, I'm glad it's Him," he said. "I just hope that the people here on the Earth that do know something that they do come forward and just share what they (know)."
Anyone with information about Elizabeth Salgado is encouraged to call Provo police at 801-852-6210.
×
Photos
Related Stories