This archived news story is available only for your personal, non-commercial use. Information in the story may be outdated or superseded by additional information. Reading or replaying the story in its archived form does not constitute a republication of the story.
LEHI — Two years after a young woman vanished in broad daylight from Provo's quiet city center, her family is calling on Utahns not to stop looking for her.
Smiling out from photos that have been continually shared since she disappeared, Elizabeth Elena Laguna-Salgado's image continues to circulate as the family begs for information about the last day she was seen and asks the public to watch for any sign of her.
A press conference Friday morning by Elizabeth Salgado's uncle began with a somber disclaimer. The investigation remains cold, and the family continues to live a "nightmare" of not knowing what happened to her.
"I'm asking the community, if they saw something, if they can remember that day, to please report it to the Provo Police Department," said Rosemburg Salgado, the woman's uncle. "I'm sure someone saw something, someone knows something."
"We need your help finding Elizabeth. We need your help so that we can be a happy family," Salgado said.
At Rosemburg Salgado's side was Ed Smart, the father of Elizabeth Smart, who was abducted from her Salt Lake home and rescued nine months later in one of the nation's most famous kidnapping cases.
During the search for his own daughter, Smart said it was vital to keep her story in the public's mind as they urged everyone to keep watch for the missing girl. Now, he says, the same is true for Elizabeth Salgado.
"It really is the public that helps to find these children," Ed Smart said. "Keeping her picture out there is what will bring her home."
Elizabeth Salgado's story has spread internationally, her uncle said, but has yielded no solid clues about what may have happened to her. On Sunday, the two-year anniversary of her disappearance, Discovery Channel's series "Disappeared" will focus on the mystery.
Smart and Rosemburg Salgado said they hope the cable news special will generate new leads in the case.
Elizabeth Salgado, who would now be 28 years old, had recently returned from a mission for The Church of Jesus Christ of Latter-day Saints when she came to Provo from Mexico to study English. She had been in the city just three weeks when she vanished.
Elizabeth Salgado was last seen leaving class at the Nomen Global Language Center, 384 W. Center St., on April 16, 2015. She never made it back to her home just 2 miles away at the Branbury Apartments, 449 W. 1720 North, and never responded to a text conversation she was having with her sister at the time.
Her uncle said Friday it's not even clear exactly when Elizabeth Salgado left the school. A fellow student reported seeing her go into a bathroom after class, but no one has come forward saying they saw her exit the building, and security cameras did not capture any footage of her, Rosemburg Salgado said.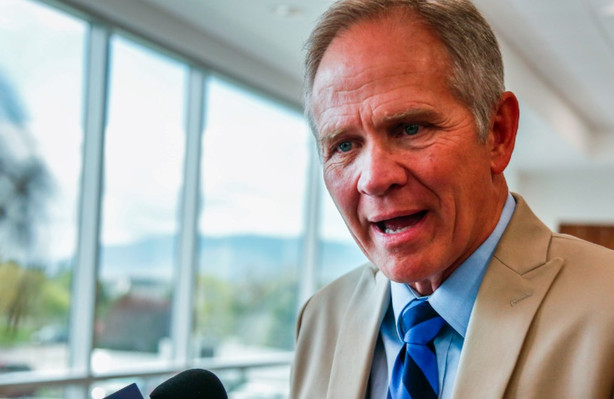 "Elizabeth was a responsible person, she was very close to her Heavenly Father, very close to her family, she would always let us know what was going on in her life," he said.
In the days following Elizabeth Salgado's disappearance, a flurry of activity surrounded the case, as searches were organized, marches and vigils followed the route she would have taken that day, and reward money was raised.
Ed and Elizabeth Smart were among the first to support the search for Elizabeth Salgado and have participated in past media events calling on the public not to give up this and other Utah missing persons cases.
"Disappearing from school without a trace, it's just unbelievable," Smart said.
Rosemburg Salgado praised the diligent efforts of the Provo Police Department and its investigation, acknowledging that there is little else officers can do until new information surfaces. Police in Mexico are also considering the case, he said.
Rosemburg Salgado echoed a plea specific to the Latino community that the family has made in the past. While those in the Latino community may fear approaching police if they are in the country illegally, he assured that law enforcement will not inquire about the immigration status of anyone who brings them information.
"The Provo Police Department, they are not worried about your legal status, they are worried about finding Elizabeth," he said.
A spokesman for the Provo Police Department said that investigators currently have no leads, and tip lines about Elizabeth Salgado have long been quiet. The department anticipates posting a more comprehensive statement about the case on its Facebook page Sunday.
×
Photos
Related Stories