Estimated read time: 3-4 minutes
This archived news story is available only for your personal, non-commercial use. Information in the story may be outdated or superseded by additional information. Reading or replaying the story in its archived form does not constitute a republication of the story.
SALT LAKE CITY — Salt Lake City Mayor Jackie Biskupski honored three female community leaders on Friday as she unveiled new leadership awards named after the city's first female mayor, Deedee Corradini.
As she introduced the awards at a luncheon at The Leonardo museum, Biskupski recalled how in 2005, the president of the International Ski Federation said it was not appropriate for women to participate in ski jumping from a "medical point of view."
Corradini took that as a challenge, Biskupski said, and worked for nearly 10 years to get women the right to compete in ski jumping at the Winter Olympics. Corradini went on to become president of Women's Ski Jumping USA, and on Feb. 11, 2014, 30 women from around the world competed in the Sochi Winter Games.
"She empowered women to not only stand up, she helped them soar through our skies," Biskupski said.
Corradini served as Salt Lake City's mayor from 1992 to 2000. Some of her accomplishments included helping to bring the 2002 Winter Olympic Games to Salt Lake City and successfully advocating for the Trax light rail system connecting communities with downtown. She passed away in 2015 at 70 years old.
The awards in Corradini's honor will serve as an annual opportunity to recognize women leading in the community, Biskupski said.
Biskupski gave the Opportunity Builder Award to Natalie El-Deiry. The award goes to a business or organization that improves the lives of women or empowers them to seek leadership roles in the community. El-Deiry co-founded the Spice Kitchen, a culinary business incubator program that helps refugees, immigrants and low-income people establish their own businesses in the food industry.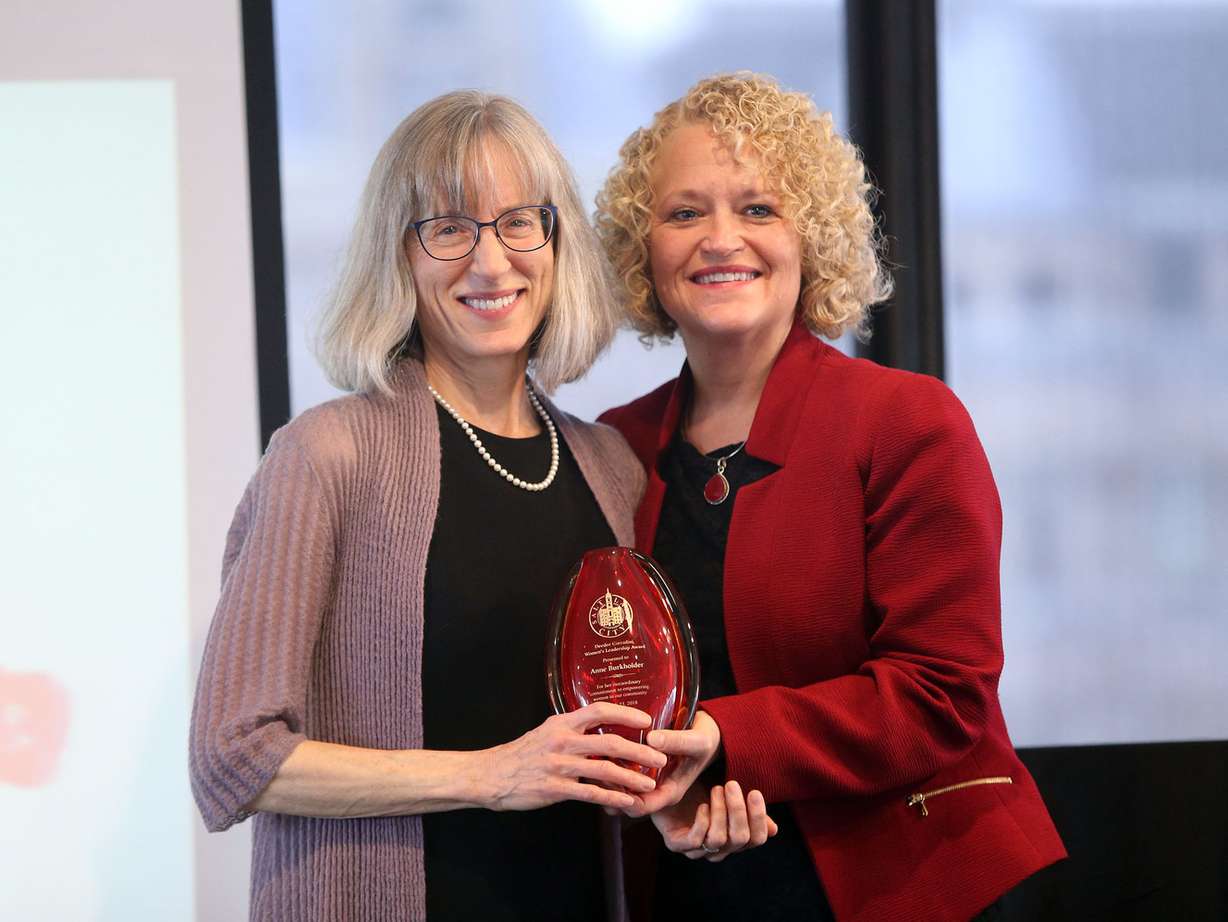 The Emerging Leader Award, recognizing a woman under 40 who has demonstrated a commitment to service, was presented to to Faeiza Javed. Javed is the clinical director for South Valley Services where she works with victims of domestic violence. She is also first vice chairwoman of the Salt Lake County Democratic Party.
Javed has helped refugees, military veterans and people suffering from substance abuse and anger management. Last year, she launched a series of outreach events designed to challenge Islamophobia and educate and empower Muslim women.
"My future was made for me by a culture that doesn't understand women and women's rights," said Javed, describing her Muslim upbringing.
She also described her battle with mental health issues, saying she has dedicated her life to "always bringing mental health to the table."
"I don't think people understand half of what's going on in our country right now, because we don't talk about mental health. I feel that if we brought mental health to the table it would solve so many problems," Javed said.
Biskupski gave the Community Leader Award for a lifetime of service to Anne Burkholder, who has served as the CEO of the YWCA Utah since 2000. Under her leadership, the YWCA has added a Center for Families and two new residences, which added 181 beds for domestic violence victims and survivors.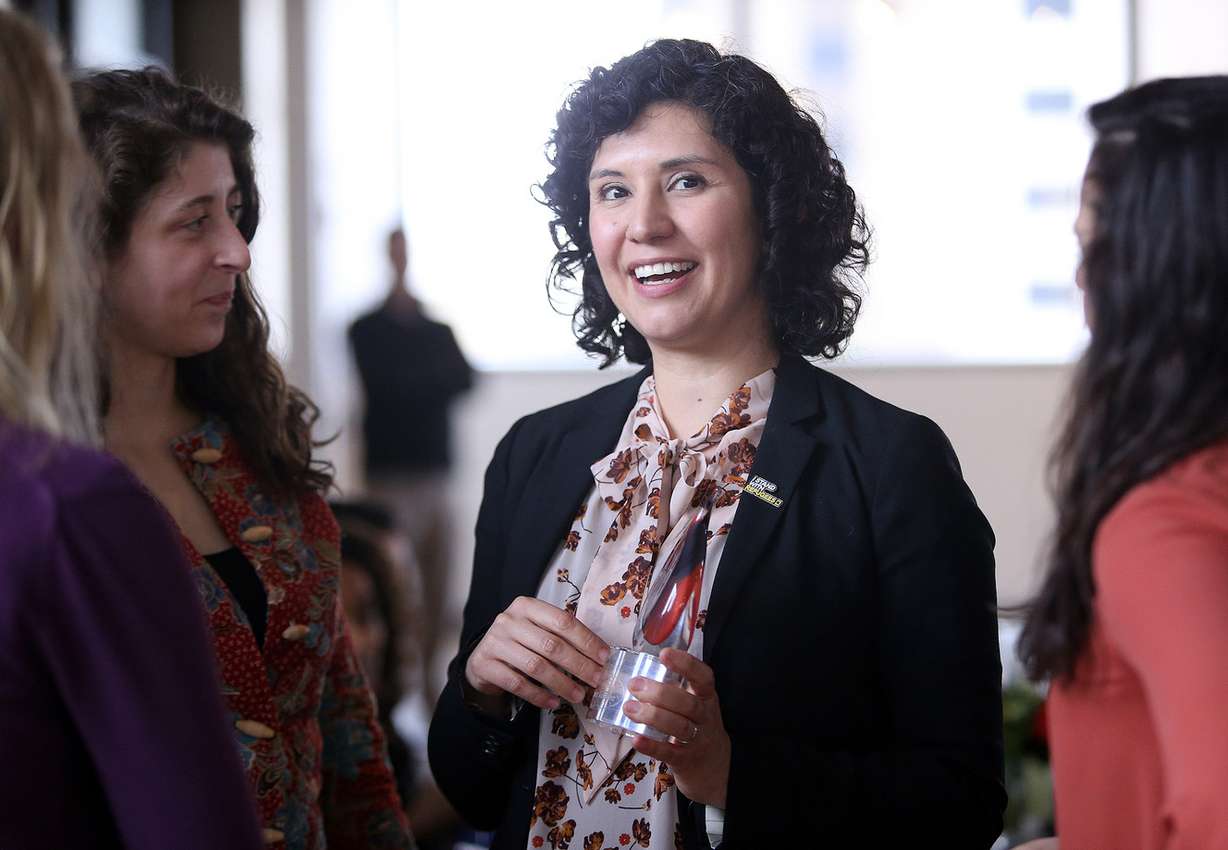 As she accepted the award, Burkholder said her work through the years has been heavily reliant on the volunteers working with her inside and outside the YWCA.
"Whatever I've accomplished, I've accomplished in the good and talented company of you," Burkholder said.
Corradini's widower, John Huebner, also spoke at the event, praising the women who were recognized in memory of his wife.
"Here in Utah a record number of women have offered to run for public office. I think a tidal wave of women's leadership is coming. Deedee would be so proud," Huebner said.
×
Photos