Estimated read time: 3-4 minutes
This archived news story is available only for your personal, non-commercial use. Information in the story may be outdated or superseded by additional information. Reading or replaying the story in its archived form does not constitute a republication of the story.
WEST VALLEY CITY — A man was arrested early Saturday morning after police said he barricaded himself inside a home and took a 99-year-old woman hostage.
Freddy Velasquez, 18, was arrested at about 5:20 a.m., Unified police officials said on Twitter.
At about 8 p.m. Friday, Unified police responded to a shooting near 2600 South Melville Drive in Magna, Unified police Lt. Brian Lohrke said.
There were no injuries in that shooting, but detectives later tracked a man who was involved in the shooting to an address near a hotel in West Valley City, Lohrke said.
There, officers made contact with Velasquez, but he got out of his car, took out a gun and then fled on foot into a residential neighborhood, Lohrke said.
Velasquez then shot out the back window of a home near 3500 S. 2200 West and went inside just before 1:45 a.m., police said.
Jim Gabbard was asleep inside the house. He said his fiancee, CJ Montoya, shook him awake and said, "There's someone in the house." Gabbard immediately ran toward the kitchen, opened the door to the garage and saw a gun in his face.
"He said, 'give me your car keys or I'm going to kill you,'" Gabbard said.
At that moment, police officers, who were right outside the door, pulled Gabbard and Montoya out of the house, but Montoya's grandmother, Doris Wasden, was in bed and unable to get out.
Montoya tried to run back into the house to get Wasden, but police officers restrained her for her own safety, Gabbard explained.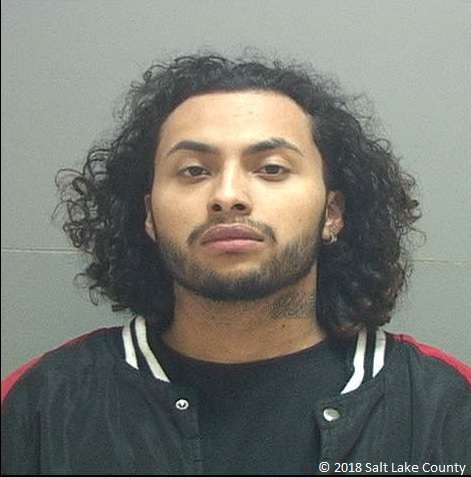 #Photo_mugshot
Wasden and Velasquez spent the next four hours in the home, as Velasquez negotiated with police through the door. Ultimately, it was Wasden who finally convinced him to release her unharmed around 3:30 a.m. after she gave him a lecture about not making a mess, Gabbard said.
"He was rifling through the drawers, making a mess, spilling things all over and she has her 100th birthday party one week from today," Gabbard said. "And her words to him were, 'I just had this house cleaned for my party and you are messing it up. You better knock it off.'"
EMT's evaluated Wasden at the scene and determined she was all right overall, but badly bruised on her arms and hip from being pulled out of her bed.
After Wasden was released, Velasquez remained in the home for nearly two hours while officers continued negotiating with him.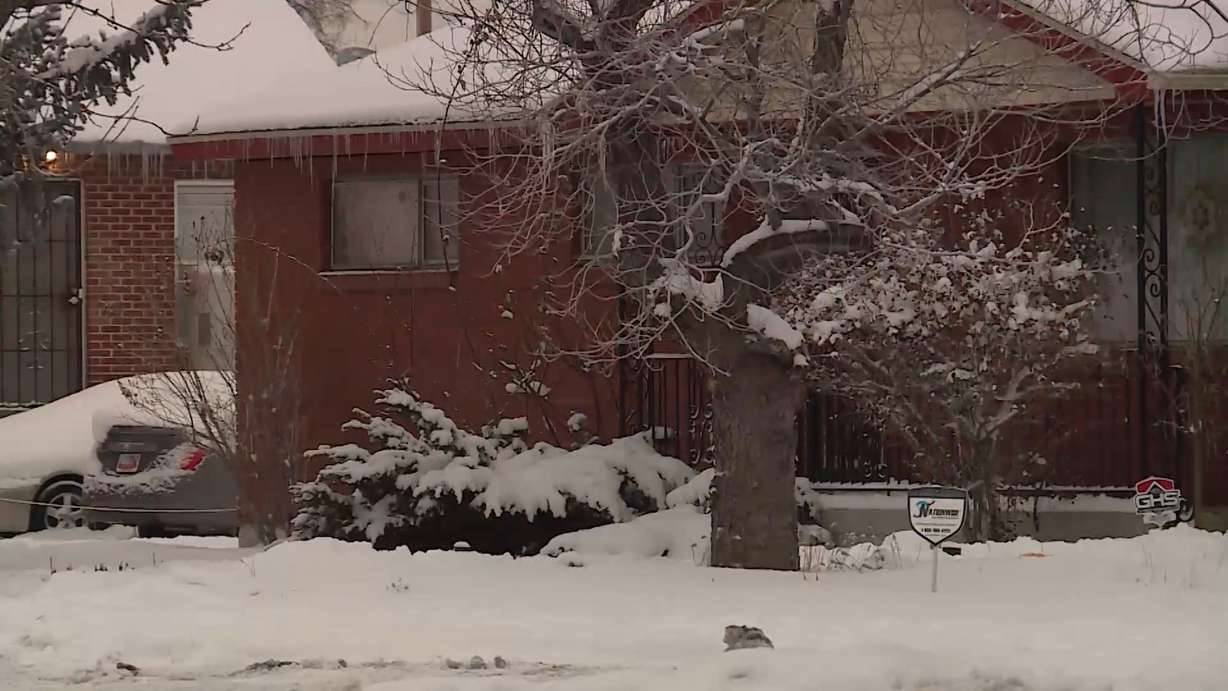 #Photo_house
At about 5:20 a.m., Velasquez attempted to enter the garage of the home and get inside a vehicle in order to leave. Police had the garage blocked and Velasquez was unable to escape. He was then taken into custody.
Lohrke said it was good to see the situation end with minimal harm done to Wasden, Velasquez and the officers involved.
"We're looking after the wellbeing of everyone in this situation," Lohrke said. "This is how we like these to end with this whole negotiation. … We just want to keep the neighborhood safe."
Wasden still plans on hosting her 100th birthday party next week. The family said they hold no hard feelings toward Velasquez.
Contributing: Ashton Goodell, KSL TV
×
Photos
Most recent Utah stories