Estimated read time: 3-4 minutes
This archived news story is available only for your personal, non-commercial use. Information in the story may be outdated or superseded by additional information. Reading or replaying the story in its archived form does not constitute a republication of the story.
SALT LAKE CITY — While the Presidents Day snowstorm wreaked havoc for holiday commuters and brought much-needed snow for Utah's ski resorts, it didn't do much for the state's below-average snowpack totals.
Some resorts, such as Alta, recorded 45 inches since Friday, said Paul Marshall, director of communications for Ski Utah. However, snowpack totals — the measurement of the amount of water from snow across the state — remained well below average statewide after the snow let up.
The largest snowpack increase from Sunday afternoon to Wednesday morning was in the northeast Uinta Basin, which jumped from 71 percent of the average to 82 percent, according to National Resources Conservation Data.
Areas across the Wasatch Front into the central portion of southern Utah received a minor bump but remain mostly around 50 percent of the average, whereas southeastern Utah areas were still slightly below 50 percent Wednesday and areas in the southwestern corner of Utah were below 40 percent.
So why was there such an insignificant bump to the snowpack after the storm? That's because of how depleted the snowpack was prior to the weekend storm.
"We have to not only keep pace with what we typically get in a month but have to get over that month after month after month if we want to gain," said KSL meteorologist Grant Weyman. "For instance, if we can have a bonus March and a bonus April and May, then we may see that snowpack number go up, but one or two big storms followed by dry periods is going to keep things the same."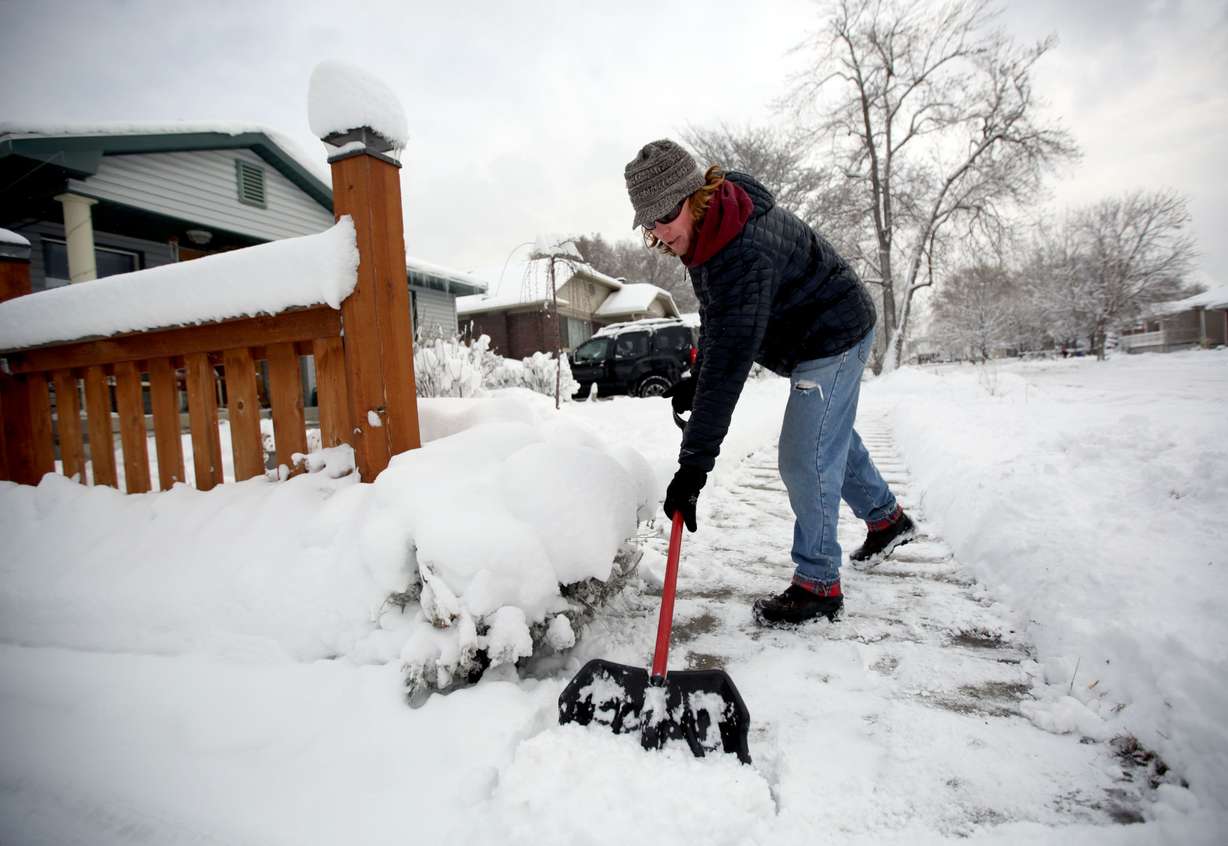 Joshua Palmer, water efficiency education and engagement section manager for the Utah Division of Water Resources, likened the weekend storm to eating a slice of pizza after going a week without eating.
"The recent snowstorms are a great piece of pizza. It is a great drop in the bucket, but it doesn't solve the sustainable problem moving forward," he said. "If this is reflective of new storm systems coming in and more precipitation coming in, then we could get to a point when we have an average year. But to say because we have one good snowstorm when we've really almost not had anything all winter, it definitely doesn't fix the problem."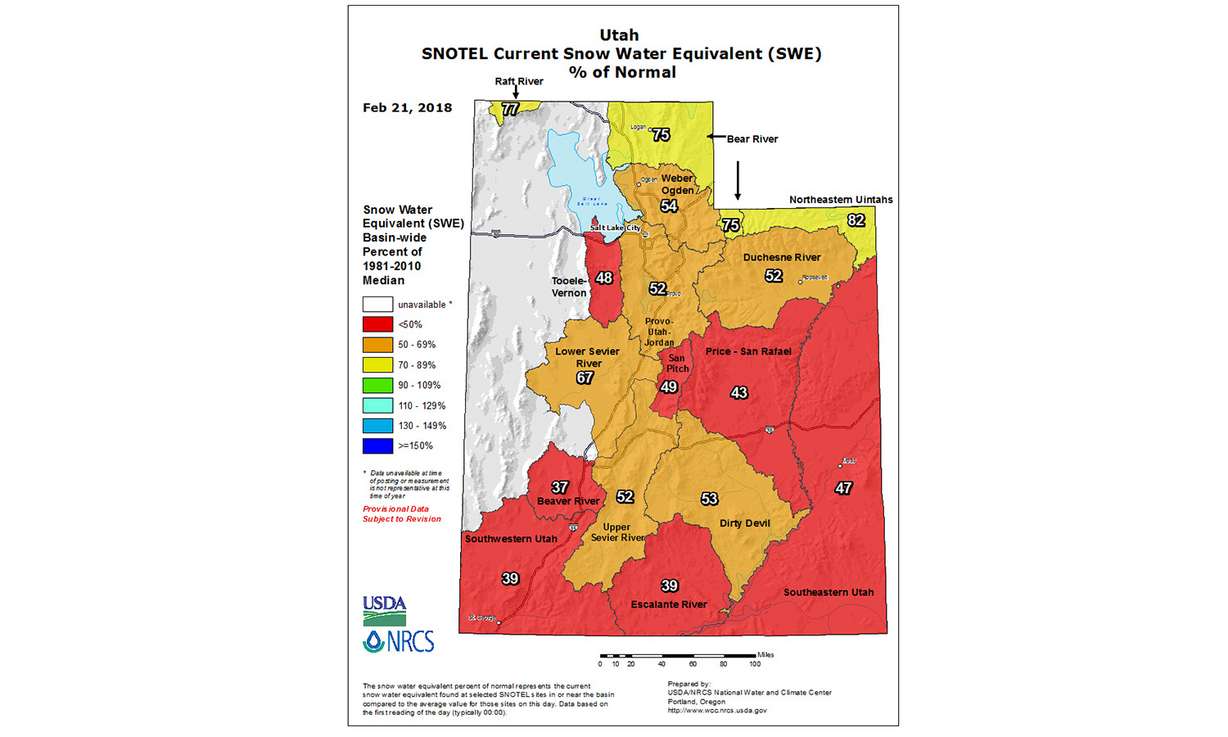 Those who keep tabs on the snowpack totals remain hopeful more storms will come between now and the typically-dry summer months, but they are also preparing for the worst.
They also are not complaining anytime it does snow because the majority of Utah's water comes from mountain snow runoff.
"Utah is dependent on snowpack. From a water supply standpoint, from an ecosystem sustainability standpoint, from a healthy Great Salt Lake standpoint, snow is king," Palmer added. "Snow is beyond it being pretty on trees. Snow means more than having good powder to ski on. Snow is what creates the water that allows us to live happily with our families, that drives the economy, that supports natural ecosystems, that supports recreation in the reservoirs and that is important to everything we do."
×
Related stories
Most recent Utah stories