Estimated read time: 1-2 minutes
This archived news story is available only for your personal, non-commercial use. Information in the story may be outdated or superseded by additional information. Reading or replaying the story in its archived form does not constitute a republication of the story.
BIG COTTONWOOD CANYON — The holiday weekend snowstorm made for a big day for ski resorts on Monday. A lot of people had the day off, so they went to take advantage of the powder.
The snowstorm dumped more than a foot of snow in Big and Little Cottonwood Canyons.
As skiers and snowboarders rushed to the canyons, the snowy conditions made things difficult on the roads.
"We figured with the fresh snow there'd be some delay getting up there, but we didn't think it'd be this bad," said Pete Stewart as he walked along Fort Union Boulevard, back to his car with his family.
Through the day, police said there were more than 40 minor traffic incidents in the canyons. Unified police closed both canyons for a little over an hour as they worked to get plows through and clear vehicles that slid off the road. Police said a UTA bus slid off the road Monday morning, but no one was hurt.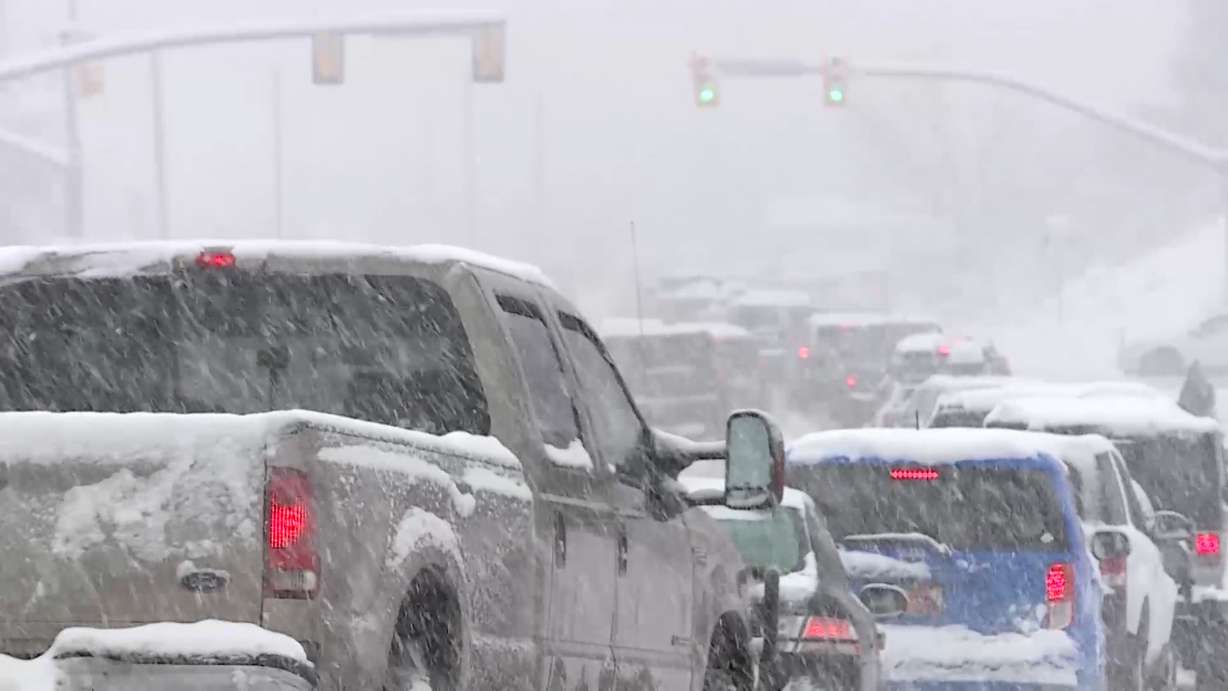 The road closures created big delays at the canyon entrances. Chase Didas made it as far as the mouth of the canyon.
"We were in the car for about an hour. Wasatch was backed up crazy. Couldn't make it anywhere really. We had to take a shortcut over here, took us about an hour and a half to get here," Didas said.
He was one of many people who decided the delays were too much and turned around.
The ones who persevered were rewarded with slopes full of powder.
"It's great snow! It's awesome. Be good skiing. The people that are up there are the lucky ones," Stewart said.
×
Photos
Related stories
Most recent Utah stories