This archived news story is available only for your personal, non-commercial use. Information in the story may be outdated or superseded by additional information. Reading or replaying the story in its archived form does not constitute a republication of the story.
SALT LAKE CITY — An Ivins woman was charged Monday with helping a Herriman shooting suspect stay on the run for five days.
Keria Jessica Hartley-Johnson, 35 — the aunt of Justin Llewelyn — is charged in 3rd District Court with obstructing justice, a second-degree felony; and retaliation against a witness or informant, a third-degree felony.
A $100,000 warrant was issued for her arrest and she was picked up Monday by police in Ivins, Washington County.
During the course of the #RivertonShooting investigation, detectives learned that Keria Jessica Hartley-Johnson, 35, assisted Justin Llewelyn in avoiding police capture. A #warrant was issued and Johnson was taken into custody by Ivins, UT PD

— SLC Police Dept. (@slcpd) January 30, 2018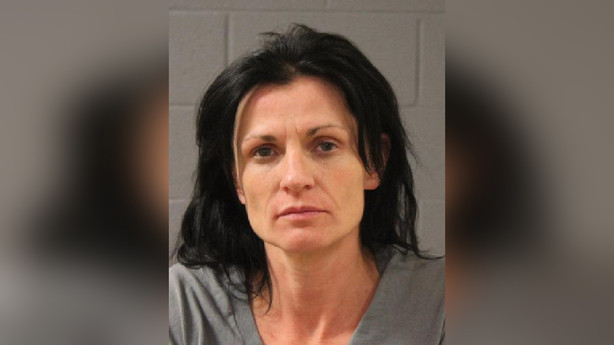 Llewelyn, 33, is currently in the Salt Lake County Jail for investigation of three counts of attempted murder, aggravated robbery, aggravated burglary, possession of a firearm by a restricted person, failing to stop for police and theft by receiving stolen property. He is accused of shooting at two Unified police officers on Jan. 20 before shooting a homeowner and stealing his car. The violent series of events sparked a five-day manhunt that ended with a chase and crash in Utah County.
On Jan. 20, several people staying at the home of Llewelyn's mother were taken to Salt Lake police headquarters to be questioned about Llewelyn. When they were allowed to return home, Hartley-Johnson "bragged about how 'we already had him (Mr. Llewelyn) moved before they (the police) showed up,'" a witness told police, according to charging documents.
On the night of Jan. 20, police say Hartley-Johnson picked up Llewelyn and drove him to a hotel in Springville. The witness then "heard Hartley-Johnson making plans to transport Mr. Llewelyn to Beaver Dam, Utah," the charges state.
The aunt also allegedly bought Llewelyn a cellphone.
The witness began cooperating with police on Jan. 21. On Jan. 24, Hartley-Johnson left a voicemail for the witness in which she "threatened (him) with violence and advised him to run and hide," the charges state.
Previously, Tasha Llewelyn, 50, of Riverton — Justin Llewelyn's mother — and Misty Llewelyn, 24, also of Riverton, were arrested for investigation of obstructing justice. No formal charges have been filed against them as of Monday.
Unrelated charges for Llewelyn
Llewelyn is facing charges for crimes that occurred before the Jan. 20 shootings.
In what is expected to be the first of several cases filed against him, Llewelyn was charged Monday in 3rd District Court with theft by receiving stolen property, a second-degree felony; drug possession, a third-degree felony; possession of drug paraphernalia, a class B misdemeanor; and driving on a suspended license, a class C misdemeanor.
On Dec. 6, Unified police officer found Llewelyn passed out in the driver's seat of a stolen car, 5288 W. Highwood Drive, according to charging documents. The car was stolen a few days earlier from Llewelyn's neighbor in Herriman, the charges state.
Inside the vehicle, police found "a large amount of keys on two separate key rings, meth and syringes," according to court documents. Some of the keys were shaved keys, the charges state, typically used for entering and stealing vehicles.
In the past 15 years, Llewelyn has been charged with being in possession of a stolen vehicle six times, charging documents note.
×
Photos
Related Stories