Estimated read time: 3-4 minutes
This archived news story is available only for your personal, non-commercial use. Information in the story may be outdated or superseded by additional information. Reading or replaying the story in its archived form does not constitute a republication of the story.
HERRIMAN — Police continued searching Monday for a man considered "armed and extremely dangerous" while many Herriman residents remained on edge.
Just before 6 a.m. Saturday, a Unified police officer heading home spotted a suspicious man near the Monarch Meadows Apartments, 13469 S. Dragonfly Lane (4835 West). The officer believed the man, later identified as Justin Gary Llewelyn, 33, of Riverton, was burglarizing cars, said Unified Police Lt. Brian Lohrke.
When confronted by the officer, Llewelyn ran, he said. Moments later, as a backup officer drove into the entrance of the apartment complex, he confronted Llewelyn who was trying to run out.
Llewelyn fired at least one round at the officer, Lohrke said. The officer got out of his car and more shots were exchanged. Details about how many shots were fired and where the shots ended up were not immediately available. Lohrke said Salt Lake police are investigating the officer-involved shooting portion of the case.
A tenant of one of the apartments heard the commotion.
"He heard the noise and came out to see what it was," Lohrke said.
When Llewelyn ran from police, he went to that man's apartment and got inside, Lohrke said. The man and his wife were the only people home.
During the confrontation, the man was shot twice before Llewelyn took his keys and drove off in his vehicle, the lieutenant said.
Police have not provided details about the confrontation that occurred inside the apartment. The man who was shot remained hospitalized Monday in good condition and his injuries are not considered to be life-threatening, Lohrke said.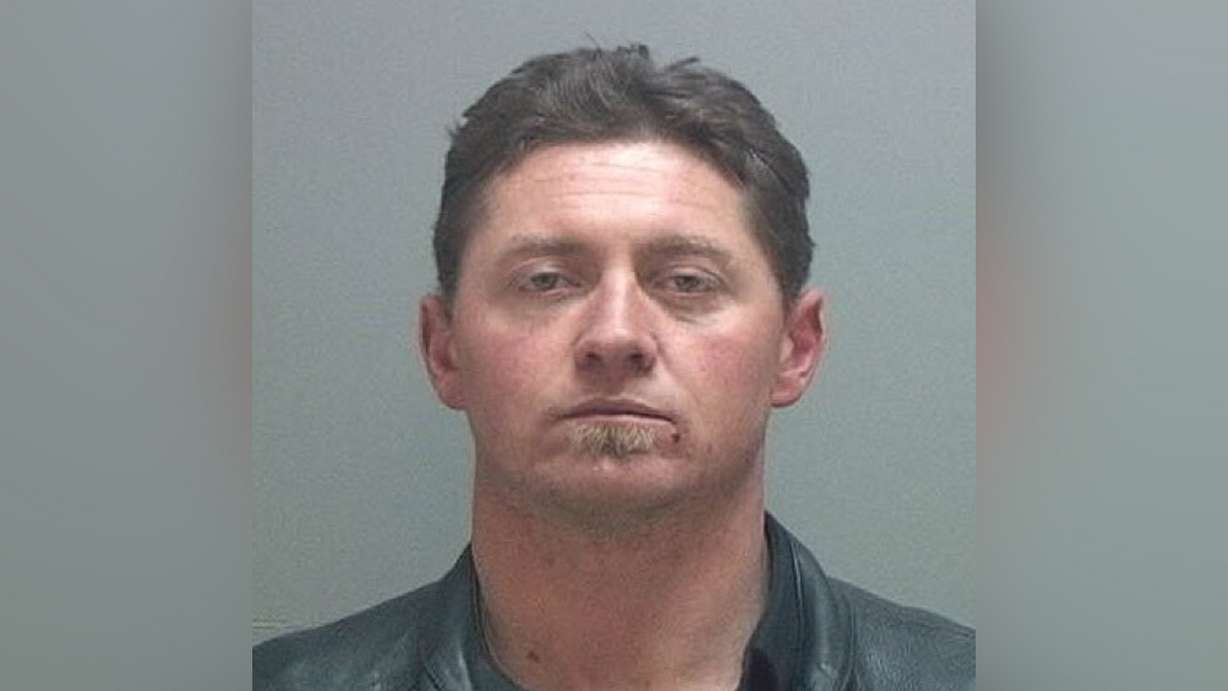 In a social media post, a family member of the shooting victim wrote that the man has "to keep two of the bullets inside of him due to them being too risky to remove. My family is still shaken up about everything that has happened and we are just praying the suspect gets caught soon."
The stolen car was found abandoned about an hour later by Blackridge Reservoir, near 15000 S. Ashland Ridge Dr. (5300 West). Lohrke said Llewelyn has family members who live in that area.
"We think he went back to a family member's house," he said.
In the months prior to this incident, Llewelyn had been living with family near the Riverton-Herriman border, Lohrke said. Officers and a SWAT team searched two homes, but Llewelyn wasn't found.
A four-mile search radius was set up and reverse-911 calls were made to residents of Herriman and Riverton who live between Mountain View Corridor to Rose Crest Road and between Blackridge Reservoir and 13400 South, to shelter in place.
After a full afternoon of searching, the shelter-in-place order was lifted.
Related:
On Monday, Lohrke said investigators weren't sure if Llewelyn was still in the Herriman or Riverton areas, but noted that the region had been saturated with officers.
Several residents have expressed uneasiness knowing Llewelyn hasn't been arrested and may still be in the area. On the Herriman North West Facebook page, residents were encouraged to take common sense precautions.
"Don't leave your cars or your home unlocked when you're away, or even when you're at home. Keep garage doors closed, not left open for an extended period of time," the page states.
Llewelyn has an extensive criminal history over the past 15 years with prior convictions for aggravated assault, attempted aggravated assault, felony drug possession, DUI, burglary of a vehicle, joyriding, theft by deception, retail theft, attempted theft and several other offenses, according to court records.
×
Related stories
Most recent Utah stories