Estimated read time: 4-5 minutes
This archived news story is available only for your personal, non-commercial use. Information in the story may be outdated or superseded by additional information. Reading or replaying the story in its archived form does not constitute a republication of the story.
ST. GEORGE — It was a fire with two victims and zero mercy.
Sara Boatright's mother, 86-year-old Zenetta Winsor Hunt, who had 13 children, died in a house fire Christmas Eve. Evon Hunt, one of Boatright's sisters, was living with her mom and suffered smoke inhalation trying to save her from the burning home.
The fire started behind Zenetta Hunt's bed. An investigation found a faulty wire in the wall from when the house was built.
"I guess it was stapled too tight and over the years of contracting and expanding, the wire had worn thin and chose Christmas Eve to spark a fire in the wall," Boatright said. "As I understand it, by the time the fire broke through the wall, it was already blazing because it had been burning in the wall. So when it got oxygen, it just went crazy."
Boatright said her 57-year-old sister tried to get a fire extinguisher but couldn't get it out of the holder. Her sister told her that she tried to drag their mother to the door of the bedroom, but her mom lost consciousness.
"She drug her to the door and the windows exploded in the bedroom and then the heat overcame my sister and she was still trying to drag her and didn't want to leave her there," Boatright said.
Meanwhile, Boatright said her next-door neighbor heard some sounds and when she went outside to investigate she saw the Hunts' home was on fire.
"She went into a burning house because she could hear my sister yelling for help, and she knew she was in there and that she was alive and so she went into the burning house," Boatright said, adding that she could hardly see and had trouble breathing.
"She saw that my mom was not moving," Boatright said. "She wasn't making any sounds or movements at all, and she knew it was too late for my mom and told my sister, 'You need to go.' And she said, 'You need to help me get my mom out.' And she said, 'It's too late, you need to go.'"
According to Boatright, Hunt was hoping to get some fresh air and go back for her mother, but police wouldn't let her.
"There was no way she could have even got back there, let alone save my mom," she said.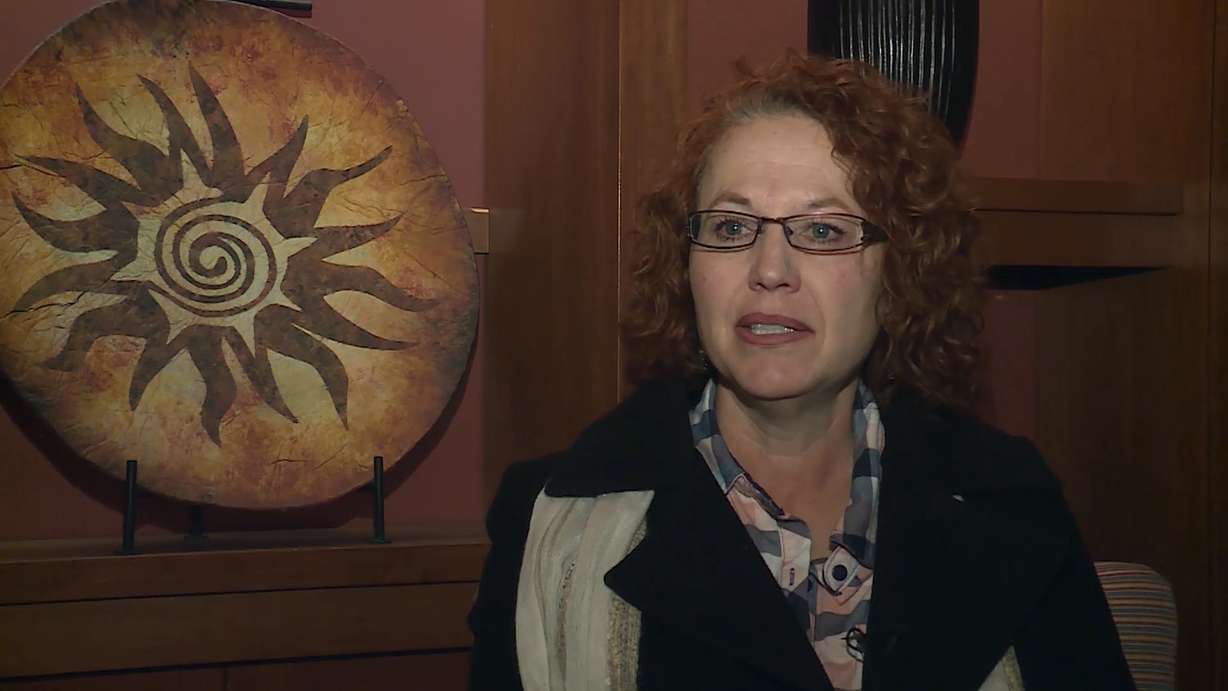 Boatright, who lives four blocks away, was told by a neighbor that the house was on fire.
"We got there as quickly as we could and they told me right away that she would not be coming out. My sister had not been put in ambulance yet, so I was able to talk to my sister. And she just kept apologizing and saying how sorry she was. She tried, but she couldn't save mom," Boatright said in tears.
Firefighters said Evon Hunt is fortunate to be alive because of how long she stayed in the house. She was still in the intensive care unit Thursday afternoon. She needed a breathing tube because her throat was so swollen from breathing smoke. Boatright said doctors hoped to move her sister out of ICU soon.
Boatright said her sister is like their mom: selfless.
"She's been taking care of them nonstop, and that is her life," Boatright, said. "And now she has no job, she has no insurance, she's been trying to get on Medicaid for the last six months so she could have her cataracts removed and her carpal tunnel surgery done, and she keeps getting denied on Medicaid. And now she has lost everything, including my mom, in that fire. She has nothing."
She said her sister will need help healing and rebuilding.
"My sister doesn't have anything," she said. "And it's going to be hard for her to get a job when she's done healing because she's very emotionally upset about all of this. She tried so hard to drag my mom out the fire."
A GoFundMe account has been set up to help Hunt.
Boatright said she is very grateful for all the people who helped that night, from friends and neighbors to police and hospital staff.
"I'm so grateful to everybody that night who supported us, who was there, who gave us hugs. It's overwhelming to me."
×
Photos
Related stories
Most recent Utah stories